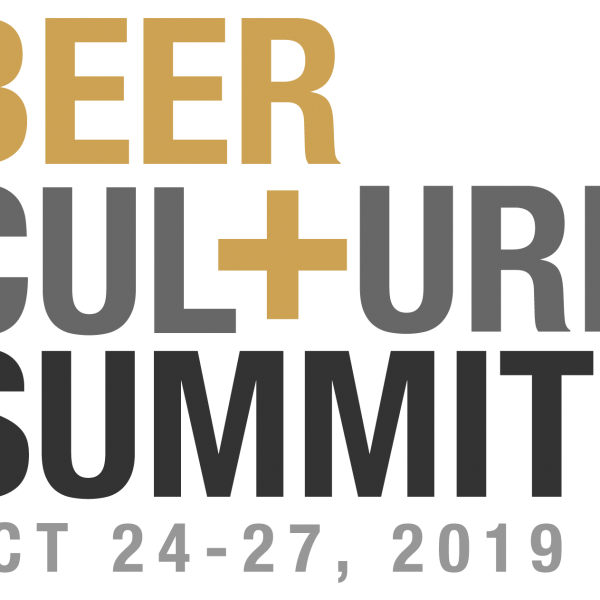 Chicago Brewseum to Host Beer Culture Summit in Collaboration with the Smithsonian's Brewing Inititative
Presented in collaboration with the Smithsonian's National Museum of American History, the Beer Culture Summit is the first conference of its kind. Happening in Chicago from October 24-27, the Summit brings together an ever-growing community of historians, beer industry professionals and everyday beer lovers to the table for a pint and a discussion. It is a new public and scholarly gathering dedicated to exploring the ways that beer has shaped us and unites us. We invite you to join the conversation.
WHEN
October 24 – 27, 2019
WHERE
Chicago, IL. Events will take place at museums, breweries, taverns and restaurants throughout the city.
WHO
Beer-focused scholars, museum and public education professionals, brewery industry insiders, and everyday beer enthusiasts.
WHY
The mission is simple: to enhance our cultural understanding of beer openly and candidly, in a friendly atmosphere fit for the world's most important drink.
WHAT          
Beer is more than a beverage—it is a dynamic cultural force with the power to bring people together and the ability to make change. Around the nation and the globe, an ever-growing community of researchers, professionals and everyday enthusiasts strive to learn more about beer's historic legacies and modern worth. Organized in collaboration with the Smithsonian's National Museum of American History and in partnership with the Chicago Humanities Festival, the Beer Culture Summit brings them all to the table for a pint and a discussion.
The Summit's presentations, beer tastings, and other events welcomes expert and public audiences alike, considering beer not just as a beverage but as a dynamic cultural force that influences communities both large and small. More than two dozen lectures, panels and beer events will take place in museums, taverns, and breweries around the city, with topics that range from ancient beer styles and Chicago's local brewing history to inclusivity, beer's sensory power and immigration.
Visit the Beer Culture Summit webpage for the full line-up of events. Some examples of the programs and featured guests include:
10/24: Kick Off Party at Goose Island Barrel House
Goose Island founder John Hall and Theresa McCulla of the Smithsonian's National Museum of American History welcome guests to officially kick off the Summit at the Goose Island Barrel House. Special tours of the barrel aging facility will be provided along with beer and special samples of Goose Island barrel aged selections. A delicious line-up of food pairings curated by Chef Stephanie Izard's Goat Group Catering.
10/25: Beer. It's Really Old.
An overview of beer throughout various time periods in the world. Panelists include Frank Clark of Colonial Willamsburg, Lucas Livingston of the Art Institute, Randy Mosher, and Travis Rupp of Avery Brewing. At the Field Museum.
10/25: Ella: A Beer Celebrating Women of the 19th Century Midwestern Hop Industry
A panel and unveiling of a new collaborative beer—Ella—made with Eris Brewery + Cidery of Chicago and 3 Sheeps Brewing of Sheboygan, WI, inspired by historical research being conducted by Dr. Jennifer Jordan at the University of Wisconsin-Milwaukee. Event at Metropolitan Brewing
10/26: Let's Talk About Sex. And Gender. And Race. And Class. Oh, And Beer
Moderated by The Beer Babe Carla Jean Lauter, this event brings together Andres Araya (5 Rabbit Cerveceria), Sally Selwan (Breakthru Beverage), Lily Waite (Queer Brewing Project, UK), and Chalonda White (Afro.Beer.Chick), to discuss both the successes and challenges that beer brings to communities.
10/26: Looking at History Through the Pint Glass Beer – Chicago Humanities Festival
Alison Cuddy of the Chicago Humanities Festival, Liz Garibay of the Chicago Brewseum, and Theresa McCulla, Curator of the Brewery History Initiative at the Smithsonian's National Museum of American History, peer through their pint glasses and examine the many ways beer refracts and enhances our perceptions of history. This is a featured event for the Chicago Humanities Fall Festival.
10/26: For the Love of Beer
Couples in the brewing industry discuss how their journeys through beer affects their journey together, featuring Steve and Libby Crider (Second Shift Brewing of St. Louis, MO), Samantha Lee and Stephen Bossu (Hopewell Brewing Company of Chicago), Julie Verratti and Emily Bruno (Denizens Brewing of Silver Springs, MD) and Adam and Kim Vavrick (Do Right Distribution and Virtue Cider of Fennville, MI, respectively), and moderated by Kate Bernot, The Takeout.
Contact Info
Company: Chicago Brewseum
Contact: Liz Garibay
Email: liz@chicagobrewseum.org