Colorado Brewers Rendezvous
The 21st Annual Colorado Brewers Rendezvous takes place at Riverside Park in historic Downtown Salida, Colorado on Saturday July 8th from 1 p.m. to 5 p.m., surrounded by soaring mountains and hugged by the Arkansas River. You will enjoy live music throughout the event with great food vendors offering up tasty concoctions to pair with your favorite beers! The event features over 75 Colorado Breweries with over 300 samplings of beer offered. The 21 Annual Colorado Brewers Rendezvous promises to be outstanding.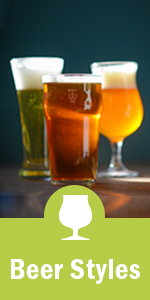 Tickets can be purchased online (general admission, VIP, and designated driver tickets are available).
About the Salida
Whatever the season, there's always plenty to see and do in Salida. Find everything you need to know to get the most out of your stay using the links below. Or download our free Visitors Guide.
About Two Parts
To create a community through discovery, consumption, and discussion of local experiences and craft products. Our company is made of many parts, many people, and many forms of craft, thus why we can't commit to just one part.
Contact Info
Company: Lexa PR
Contact: Chea Franz
Email: chea@lexapr.com