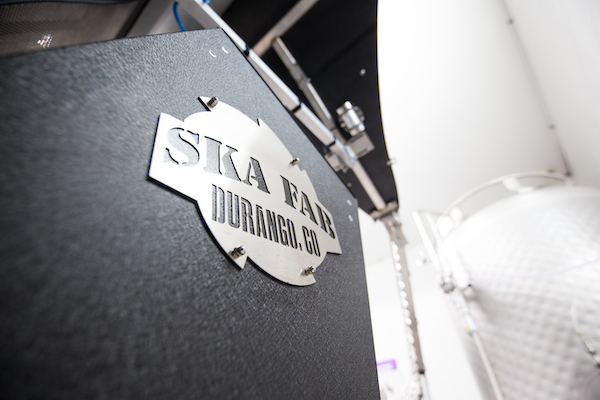 Craft After Dark Canceled Alongside Craft Brewers Conference
SAN ANTONIO, TX— Following last week's cancellation of the 2020 Craft Brewers Conference and World Beer Cup, Ska Fabricating announced today the cancellation of Craft After Dark on April 21.
Craft After Dark hosts Ska Fabricating, Ska Brewing, Wild Goose Filling, and presenting sponsor American Canning have canceled this CBC anchor event in response to recommendations about public gatherings during this state of national emergency.
The hosts of Craft After Dark extend gratitude to the headlining band, Galactic, and all of the event sponsors who collaborated to make it possible.
"While this event and CBC as a whole are gatherings that we eagerly look forward to every year, our concerns about and commitment to health and safety echo those passed down by the BA, state and local governments," says the Ska Fab team. "We will be announcing follow-up communications regarding what we'll be doing in place of these events, and we look forward to the next time we're able to connect with all of our favorite industry folks on the scale that CBC provided. Thank you all for understanding, and please take care of yourselves and others. For more information on how you can help to stop the spread of COVID-19, familiarize yourself with the CDC's guidelines."
For more information about this announcement, contact Emily Hutto at coop@radcraftbeer.com.
ABOUT SKA FABRICATING
Founded by Ska Brewing Co-Owner Matt Vincent, Ska Fabricating automates packaging lines for craft businesses, specializing in depalletizers, palletizers, conveyance systems, rinsing, drying, fill detection and date coding products. With more than 800 customers worldwide, Ska Fab has the products and experience to help you increase your production while saving expense. Learn more at skafabricating.com.
ABOUT SKA BREWING
Based in Durango, Colorado, Ska Brewing was founded in 1995 and produces more than a dozen award-winning beers fueled with Ska music, and lots of it. Pioneers in the canned craft beer movement, Ska Brewing is known for an array of styles in 12 oz cans that include Mexican Logger, Modus Hoperandi, and Rue B. Soho. For information (a lot of it), more music, and a good time, visit skabrewing.com.
ABOUT WILD GOOSE CANNING
With decades of experience in brewing, canning, and bottling craft beverages, Wild Goose Filling Systems provides filling systems for beer, cider, kombucha, cannabis, wine, and other ready-to-drink beverages. Having pioneered the first craft canning and bottling systems on the market, Wild Goose systems have patented technology that maintains the highest quality levels for packaged beverages. Their expertise in engineering and focus on craft beverages sets them apart from other systems on the market. With unmatched efficiency, operational control and excellence in customer service, Wild Goose provides canning and bottling systems to thousands of customers around the globe. To find out more, visit wgcanning.com.
Contact Info
Company: RadCraft
Contact: Emily Hutto
Email: hutto@radcraftbeer.com