Combine your love of craft beer with a great cause at the second annual Hops for Homes on Saturday, May 12th at Great Divide Bottling Hall (3403 Brighton Blvd., Denver CO 80216) benefitting Habitat for Humanity of Metro Denver. In partnership with 30 local craft breweries, Hops for Homes will raise funds for the 2018 House That Beer Built. All ticket sales will directly support Habitat's partner families in the Globeville, Elyria-Swansea, and Westwood neighborhoods.
"The mission of this project is to bring the collaborative spirit of the craft brewing community together to do something great," said Samantha Temple of Habitat for Humanity of Metro Denver. "Last year was a huge success and we are thrilled to do it again."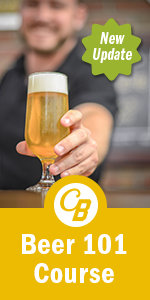 Hops for Homes brings the collaborative spirit of the brewing community together to help raise funds to support local families through affordable homeownership. More than 800 beer lovers and Habitat supporters will come together with a goal to raise $30,000. This goal was created after the program raised $20,000 in last year's inaugural Hops for Homes festival. The House that Beer Built has an overall goal to raise $60,000 in 2018 through festival ticket sales and other promotional events over the summer taking place in each partner taproom.
Brewery partners seek to give back to the community they serve by donating both time and resources to Habitat for Humanity. Breweries will host additional events throughout the summer to help reach the goal.
Participating breweries include: 4 Noses Brewing, Baere Brewing, Boggy Draw Brewing, Chain Reaction Brewing, Colorado Cider Co., Dead Hippie Brewing, Declaration Brewing, Diebolt Brewing, Dry Dock Brewing & The Brew Hut, Epic Brewing, Fiction Beer Co., Goldspot Brewing, Great Divide Brewing, Intrepid Sojourner Beer Project, Jagged Mountain Craft Brewery, Launch Pad Brewery, Little Machine Beer, Mockery Brewing, Odyssey BeerWerks, Our Mutual Friend Brewing, Peak to Peak Tap & Brew, Ratio Beerworks, Resolute Brewing Co., Seedstock Brewery, SomePlace Else Brewery, Spice Trade Brewing, Station 26 Brewing, Stem Ciders, Two22 Brew, Westfax Brewing Co., and Woods Boss Brewing Co.
"Denver has some of the most generous, collaborative and philanthropic local breweries who have been perfect partners to help us make an impact in the community" said Temple.
Sponsors for the event include: The Brewtography Project, DJ Connection, Molly's Spirits, and Shirts on Tap, Renewal by Anderson Windows, High Point Artisan Brands, Alamo Drafthouse
Ticket packages for the event range in price from $10-50 and each package has a different set of perks. For more information or to purchase tickets, please visit www.HabitatBeerBuild.org .
About Habitat for Humanity of Metro Denver Habitat for Humanity of Metro Denver is part of a global, nonprofit housing organization that seeks to build strength, stability, and self-reliance through affordable homeownership. Families and individuals in need of a hand up partner with Habitat for Humanity to build or improve a place they can call home. Habitat homeowners help build their own homes alongside volunteers and pay an affordable mortgage. Driven by the vision that everyone needs a decent place to live, Habitat for Humanity of Metro Denver has served more than 800 families throughout its 39-year history in Denver. To learn more, visit https://www.habitatmetrodenver.org/get-involved/donate/the-house-that-beer-built/