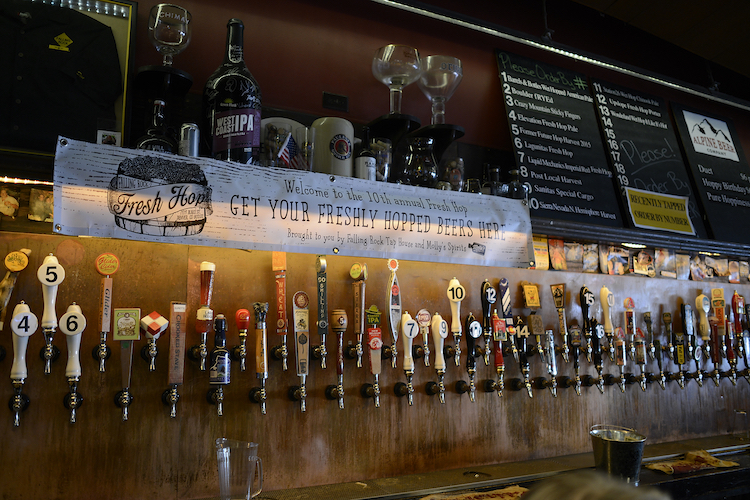 Fresh Hop Festival
Who: The Colorado Brewers Guild, a non-profit trade association representing Colorado craft breweries and brewpubs, will host the 12th annual Fresh Hop Festival.
What: The annual Fresh Hop Festival shines a light on beers made with fresh hops. Fresh hop beers are made with whole cone hops that connect with the wort within 24 hours of harvest. These beers are seasonal, fresh and delicious. Denver's Fresh Hop Festival is the perfect fall event for any hop head. This year's festival has a new format: no tickets, instead beers will be sold by the glass with 50 cents per pour donated to the Colorado Brewers Guild.
(READ: Would You Get a Tattoo for Free Beer for Life?)
Participating Breweries
4 Noses Brewing Company
Avery Brewing Company
Barrels and Bottles
Brewery on Broadway
Bonfire Brewing
Boulder Beer Company
CAUTION: Brewing Company
Chain Reaction Brewing Company
Colorado Cider Company
Comrade Brewing Company
Crystal Springs Brewing Company
Dillon Dam Brewing
Dry Dock Brewing Company
El Rancho Brewing Company
Epic Brewing Company
Florence Brewing Company
Great Divide Brewing Company
Halfpenny
Horse & Dragon Brewing Company
Jagged Mountain Craft Brewery
Joy Ride Brewing Company
Left Hand Brewing Company
Little Machine Beer
Lone Tree Brewing Company
Nano 108 Brewery
Odd 13 Brewing
Sanitas Brewing
Spangalang Brewery
Station 26 Brewing Company
Strange Craft Beer Company
Westfax Brewing Company
Wibby Brewing
When: Saturday, October 14th from 1:00 – 4:00 p.m.
Where: Falling Rock Tap House (1919 Blake Street, Denver CO 80202)
Why: Fresh hop season is a special one, and a short one at that. This festival celebrates beers brewed with fresh hops from the vine, which deliver an unparalleled hop character. As one of the main ingredients in beer, whole cone hops should be celebrated. Expect the unexpected at this festival. Not every beer will be bitter and hop forward, but all will be super exclusive with varied levels of hoppy flavor, color and style.
Contact Info
Company: Lexa PR
Contact: Alexandra Weissner
Email: alex@lexapr.com