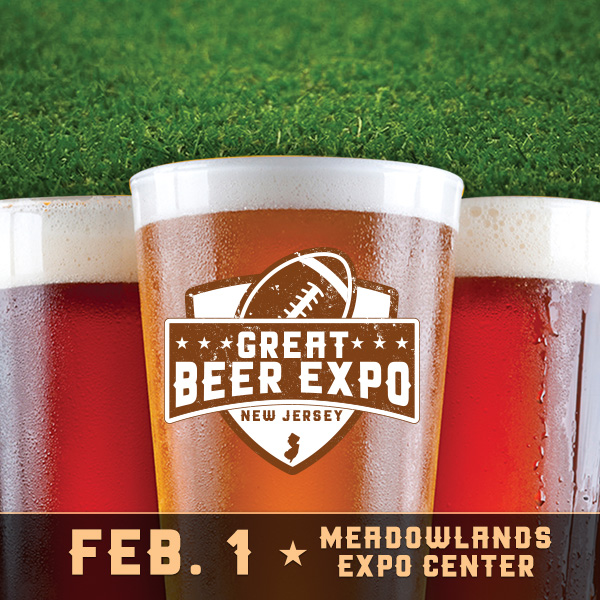 Great Beer Expo – New Jersey
The biggest names in brewing are gathering once again on February 1, 2019 for the 10th annual Great Beer Expo New Jersey. This pay-one-price beer tasting extravaganza will showcase more than 50 breweries—hometown Jersey favorites, award-winning American craft breweries, and international trend-setters—offering more than 150 beers in all. The Expo will be held at the Meadowlands Exposition Center 355 Plaza Drive in Secaucus, NJ 07094. The Expo offers two sessions, afternoon (12:30-4:00pm) and evening (5:30-9:00pm). Tickets are on sale now and another sell-out is expected. www.GreatBeerExpo.com.
Touted as New Jersey's Biggest Tailgate Party, there will be a variety of football themed entertainment, including a QB football toss, a cornhole challenge, sports-themed photo booth, a sports memorabilia silent auction, a marching band, and more. Attendees are encouraged to wear their favorite team's football jersey and pose for on-site "team photo".
"The Great Beer Expo New Jersey offers beer enthusiasts a unique pay-one-price opportunity to try some amazing craft beers from local, national, and international breweries," said Andy Calimano, owner of event producer, Starfish Junction. "We are expecting this year to be our best yet and we're trending for another sold-out event. Some really great beer comes out of the local Jersey breweries, we will be featuring these and other stand-outs at the festival," added Calimano.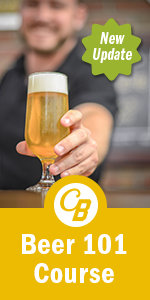 Led by industry innovators, the event will also offer free beer seminars covering topics as varied as: Sweet Treats: A Tutored Tasting of Beer and Cookies/Candy and You've Been Schooled: Understanding Beer Styles. A special area dedicated to Valentine's Day will feature beers that are brewed with chocolate or brewed with malts that produce a delicious chocolate essence.
The Great Beer Expo (www.GreatBeerExpo.com/Meadowlands) will have two sessions: 12:30-4:00 pm and 5:30-9:00 pm. A limited number of tickets will be sold. Once the event sells out, no additional tickets will be available for purchase. Tickets are on sale now. Tickets are $46 each when purchased in advance on the event website www.GreatBeerExpo.com/Meadowlands. Tickets include admission to the Expo, admission to beer seminars, a souvenir tasting cup, and the freedom to enjoy a 2 oz. sample of any of the beers present at the Expo. Designated driver tickets are available for $10 each. All attendees, including designated drivers, must be 21+ and present valid photo I.D. for admission.
The event will help raise funds for Kids Need More, a 501(c)(3) nonprofit charitable organization dedicated to enhancing the lives of children, families, and young adults coping with cancer and life-threatening illness. www.KidsNeedMore.org. The event is sponsored in part by NJBeerEvents.com. The event is produced by Starfish Junction.
Contact Info
Company: Starfish Junction
Contact: Andy Calimano
Email: info@starfishjunction.com