Hometown Brewdown Set For July 15, 2017
Verona, Wisconsin's 3rd Annual Hometown Brewdown Festival is a craft beer tasting event that will take place on July 15th from 2-6:00pm; located on the festival grounds in Hometown Community Park.
The event will feature 35+ different breweries that showcased over 125 different beers. Ale Asylum, Capitol Brewery, Gray's Brewing, Great Dane, Hop Haus, Karben 4, New Glarus, & Wisconsin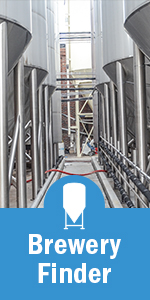 Brewing were just a few popular local brewers that were presenting.
Tickets are sold in advance. General admission tickets are $40 which includes a souvenir glass and unlimited tasting, yards games, & free cheese tastings. Designated Driver tickets are $10. All patrons must be at least 21 years old and have valid identification to enter.  Additional items for 2017; more breweries, more tailgate games, Bag Toss Tournament, a VIP Ticket, & a .08K Fun Run!
Tickets are available for purchase online in early 2017 (Discounted Rates until May 15th) & from local establishments/groups listed on website; www.hometownbrewdown.com
Food from several different vendors will be available to purchase. Live Music and other free activities will occur during event. Free, but limited parking is available in lot at 451 E Verona Ave, but shuttle busses and taxi transportation are safest and easiest modes of transportation to and from the event.
This rain or shine event will take place outdoor under tents and shelters. Hometown Brewdown is hosted by Ice Inc. (volunteer group that oversees Verona Ice Arena operations), any proceeds will benefit arena improvements and other local non-profit groups.  The rink needs continuing financial support from the hockey clubs and extended community to help recover from recent overwhelming expenses and make future improvements.
Like any nonprofit group, Ice Inc. operates the arena on a very tight budget.  We are currently seeking sponsorships to help fund the weekend's festivities and the other much needed upgrades. Most all donations are tax-deductible contributions. There are multiple levels of financial and non-financial support options ensuring that any size business or family can be a part of this historic event.  This would be an excellent opportunity for you to participate in helping hundreds of kids to skate at our "hometown" ice rink facility.  Please visit www.veronaice.com for more information.
Thank you for your time; hope to see you at Hometown Brewdown, Drink Responsibly!
Contact Info
Company: Hometown Brewdown
Contact: Joel Marshall
Email: drink@hometownbrewdown.com