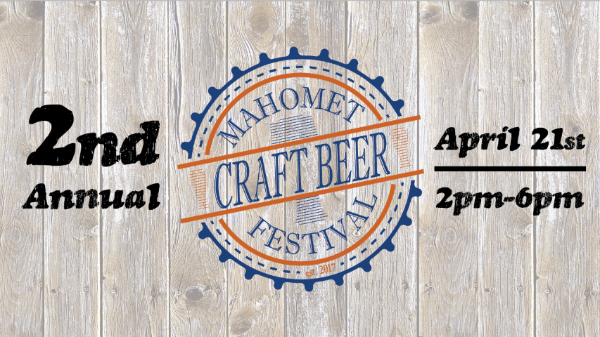 Second Annual Mahomet Craft Beer Festival
The Second Annual Mahomet Craft Beer Festival presented by JT Walker's Restaurant and Brewery and the Mahomet Area Chamber of Commerce will take place on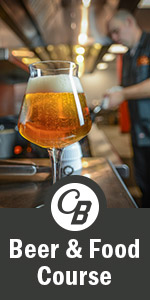 Saturday, April 21, 2018 from 2 p.m.- 6 p.m. on Main Street in downtown Mahomet, Illinois. Admission is free. Tickets will be sold to purchase beer. Food and non-alcoholic beverages can be purchased using cash or credit.
The event will feature Illinois craft breweries, each pouring two or three different beers. Last year, light, spring-seasonal, citrus-based flavors and Northeast style pale ales (known for a cloudy or hazy appearance) were popular.
Throughout the festival, attendees can cast their vote for their favorite beer. Awards will be held at 5:30 p.m. Last year, Big Thorn Brewery won gold with their Wood Thyme Tart, (5% ABV, 0 IBU) a log-aged kettle-sour made bitter from two different variations of thyme. Can they defend their title?
Wine drinkers and designated drivers are welcome at the event. Wine from Alto Vineyards Champaign and craft root beer and soda from Homer Soda Company will be served. Food trucks will be available, including Chester's BBQ Truck and Jenkins Catering. Project 47 Smokehouse and JT Walker's will be open for business.
New this year is the Central Illinois BBQ Cookoff, sponsored by the Central Illinois Backyard Champion Circuit. The cookoff will have two categories: Chicken and Pork Ribs.  The entry fee is $25 for each category, payable at the time of the event. Teams must arrive at 6:30 a.m. For further information, see the Guidelines and Rules. The cookoff tasting will take place at 4:30 p.m. Trophies and cash prizes are available for the top five teams.  For more information, contact Lucas Schoonover at 217-202-5668. To register, email brewery@jtwalkers.com.
Throughout the event, acoustic musicians will play. After the festival, bands will play at JT Walker's and Project 47 Smokehouse. If you are a musician who would like to play at the festival, call the Mahomet Area Chamber of Commerce at 217-840-2700.
Around 30 breweries will be at the festival, including many new breweries. Check out the list: 1905 Brewing Company, 2 Fools Cider, 350 Brewing Company, 4204-Main Street Brewing Company, Begyle Brewing, Big Thorn Farm & Brewery, The Blind Pig Brewery, Blue Nose Brewery, BrickStone Brewery, Decatur Brew Works, Destihl Brewery, Door 4 Brewing Co., Evil Horse Brewing Company, Finch Beer Co, Golden Fox Brewing, Haymarket Pub & Brewery, Half Acre Beer Company, JT Walker's, Lil Beaver Brewery, Monarch Brewing Company, Myths and Legends Brewing Company, Owl Creek Vineyard, Peel Brewing Company, Penrose Brewing, Pollyanna Brewing Company, Riggs Beer Company, Revolution Brewing, Tangled Roots Brewing Company, Triptych Brewing, Virtue Cider, White Oak Brewing
Contact Info
Company: JT Walker's Brewery
Contact: Andy Hart
Email: brewery@jtwalkers.com