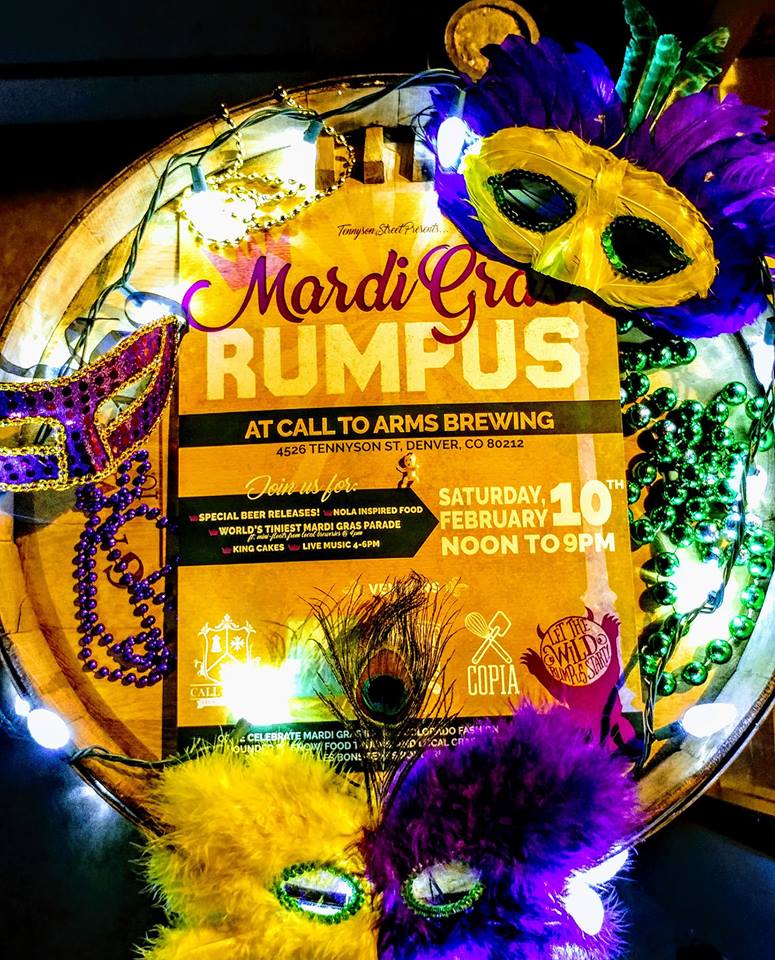 Call to Arms Brewing's Mardi Gras Rumpus
Call to Arms Brewing Company's third annual Mardi Gras Rumpus is rolling into town! The festivities are on February 10th from Noon – 9pm. Expect a day full of New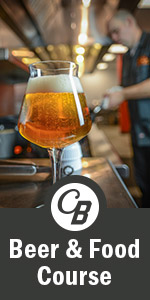 Orleans-inspired shenanigans, including food, sweets, live music, special beer releases, and even a real tiny parade!
Rolling Smoke BBQ will be serving up NOLA-inspired eats. Copia Confectionery will be cooking up some king cakes, and bringing along her hand-painted truffles and candy bars. Good Sugar Baking will be in the house with her fresh-baked cookies with a Mardi Gras twist.
The World's Tiniest & Greatest Mardi Gras Parade, featuring mini floats made by local breweries, begins promptly at 4pm, and will be led second-line style by Mile High Brass Band who will continue the beats from 4 – 6pm. Parade participants so far… Station 26 Brewing Co., Little Machine Beer, Mountain Sun Pub & Brewery, Bierstadt Lagerhaus, Avery Brewing Company, Beryl's Beer Co., and Call to Arms Brewing Company!
More details, including specific menu items and special beer releases, to come! Let the Wild Rumpus Start!
About
Call to Arms Brewing Company was founded by the three fellas to the left: Jesse Brookstein, Jon Cross, and Chris Bell. Like so many friends you meet later in life, the three of us struck up a friendship while partaking in a shared passion – in this case, brewing, cellaring, and packaging beer at Avery Brewing Company in Boulder, CO. And as is also the case with friends you meet as adults, we each come from fairly different backgrounds. Chris and Jesse are northeasterners, from Connecticut and upstate New York respectively, and Jon is a Coloradoan born and raised in Denver.
It's these very backgrounds (both personally and professionally) that have shaped us into the people we are today, and with Call to Arms we plan to blend the cultures of the northeast with those of Colorado in a way that focuses strongly on a love of local, traditional food and drink to create a timeless, moody, neighborhood-friendly brewery focusing on craft beers, artisan provisions, and community awareness.
Contact Info
Company: Lexa PR
Contact: Alexandra Weissner
Email: alex@lexapr.com