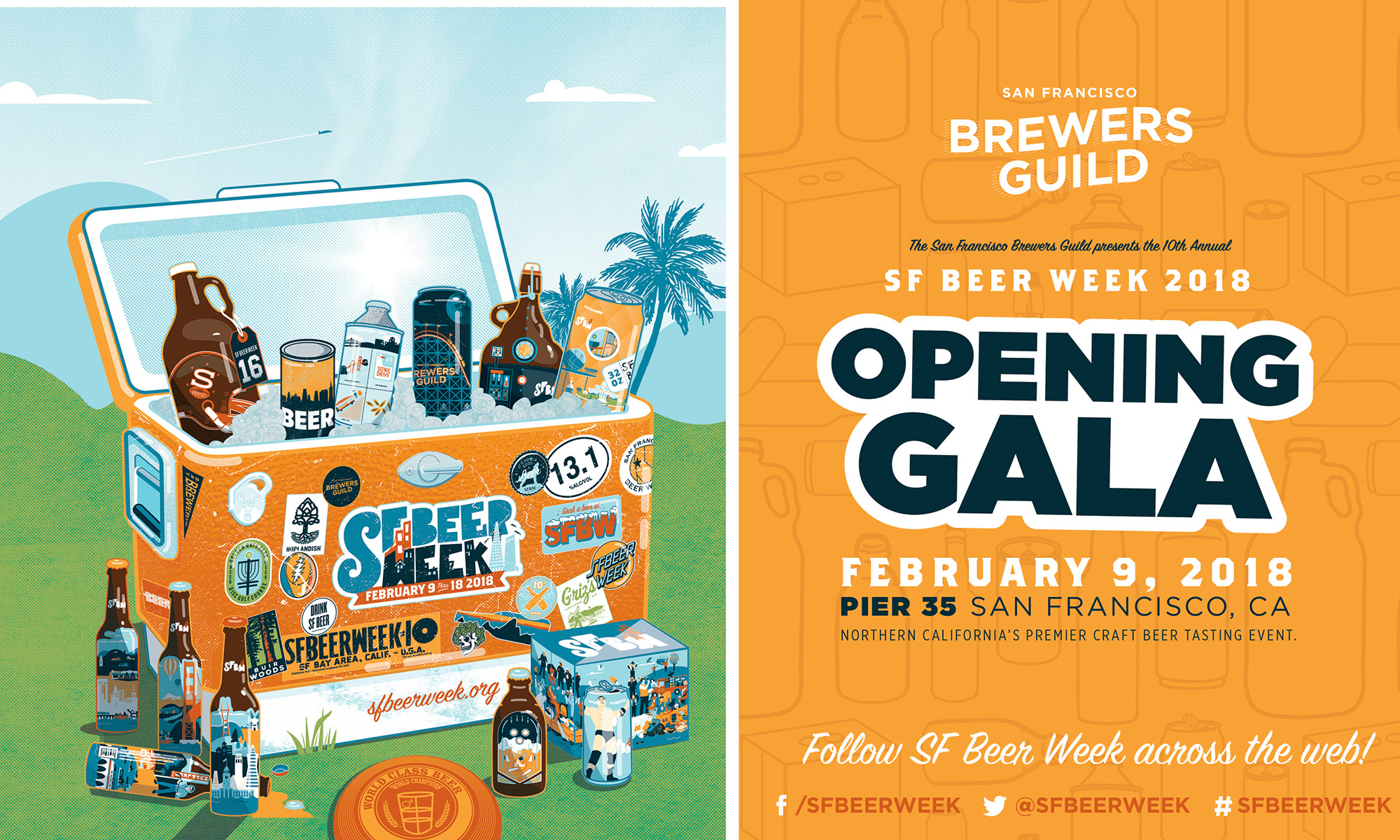 The 10th Annual SF Beer Week Opening Gala
San Francisco:  For the 10th year, beer-seeking visitors from around the world will join locals from the greater Bay Area to celebrate SF Beer Week—10 days of beer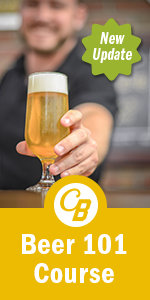 tastings, dinners, festivals, tours and educational events exploring beer culture in the region where the craft beer renaissance was born—from Friday, Feb. 9, through Sunday, Feb. 18, 2018. This multi-county extravaganza – spanning the beer communities from Sonoma to Monterey –is one of the longest-running regional craft beer events of its kind.
The week kicks off with the SF Beer Week Opening Gala, a destination festival set for Friday, Feb. 9, on the edge of the San Francisco Bay.  The Opening Gala, the region's best known tasting event of the season, brings the Northern California beer community together and supports the mission of the San Francisco Brewers Guild. Local brewing legends – as well as new talent shaking up the scene this year – mingle with beer lovers sampling brews on the SF Bay waterfront. Featuring the most Northern California independent breweries to pour under one roof, this destination event is known for brewery collaborations, one-off creations, cult classics and the first festival appearances for intriguing new brewers on the scene.
San Francisco Beer Week Opening Gala
WHAT:  The SF Beer Week Opening Gala kicks off the Bay Area's 10th annual celebration of craft beer creativity.
WHERE:  Pier 35, 1454 The Embarcadero, SF.
WHEN:  Friday, Feb. 9, 2018
HOURS:  5:00 p.m VIP Access / 6:00 p.m. General Admission
TIX and MORE INFO: sfbeerweek.org or directly at https://www.eventbrite.com/e/sf-beer-week-opening-gala-2018-tickets-40892499567
Contact Info
Company: SF Brewers Guild
Contact: Gail WIlliams
Email: gail@sfbeerweek.org