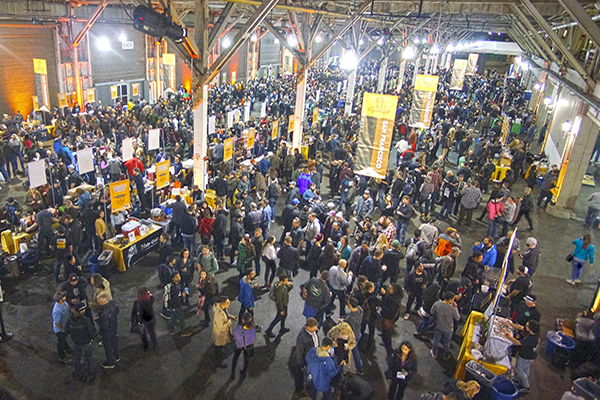 SF Beer Week Celebrates the Creativity of Craft Beer
SAN FRANCISCO – SF Beer Week is back. The SF Beer Week Opening Gala on Friday, February 7, will launch ten days of community, collaboration and independence. This annual craft beer extravaganza at the historic Pier 35, on San Francisco's waterfront, shines a light on the region's exceptional brewing creativity.
Over 120 independent Northern California breweries will tap more than 300 select beers for tasting. Attendees may also sample five limited-release beers designed and brewed collaboratively by members of the five chapters of the Bay Area Brewers Guild.
Representing the North Bay, East Bay, South Bay, Monterey Coastal region and San Francisco proper, these collab beers will pour side by side in a friendly showdown. (Tickets for the SFBW Opening Gala are on sale at sfbeerweek.eventbrite.com).
The rest of SF Beer Week follows through Feb. 16 at venues stretching north into the Napa-Sonoma beer country, south beyond Monterey Bay and east into Livermore Valley.
All ten days of festivities are aggregated at sfbeerweek.org, where craft fans select from events that express the latest and most compelling examples of beer creativity.
Find a brewery pouring experimental beers you may never taste again – or that may be a harbinger of the next big trend in the craft beer world. A flight of extreme special effects beers designed to amaze taste buds and eyeballs alike will be on tap at the Barebottle Brew Co. Experimental Beer Night. Mon., Feb. 10, SF.
Look for smaller festivals among the many happenings. Almanac Beer Co. is hosting an artisan Valentines night market at their Alameda brewery. The Almanac & Friends Night Market brings locally crafted beers, foods and gifts together with a cosy town square vibe. Fri., Feb 14, Alameda.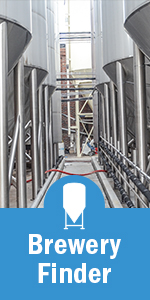 Dine marvelously with beer, the most food-friendly family of beverages. This time of year, chefs get the green light to design dishes to elevate classic beer styles and new creations alike. Look for multi-course dinners as well as specific culinary pairings such as the Uptown Funk Beer and Cheese Pairing at Drake's Dealership. Tues., Feb. 11, Oakland.
Along with the opportunities to take beer seriously, you'll find plenty of events that are just plain entertaining. Share a beer and laugh, sing, stretch your brain or perhaps exercise your eye-hand coordination at Pinball and Pints. Explore the Pacific Pinball Museum as you sip from 20 select beers and play unlimited pinball on over 100 vintage machines. Sun., Feb. 9, Alameda.
Raise a toast for a cause! You'll find plenty of fundraisers listed. The generosity of the Bay Area brewing community relies on enjoyment of beers they donate, so bring some friends to fundraiser events for a win-win night out. One cherished tradition is SF Beer Week edition of the California Academy of Sciences NightLife, an evening out for adults supporting the science museum, aquarium and planetarium in Golden Gate Park. Sip beers, explore fermentation science and beyond. Thurs., Feb 13, SF.
SF Beer Week is produced by the Bay Area Brewers Guild, a non-profit trade association whose mission is to promote local, independent craft beer and breweries throughout the greater Bay Area. Stay on top of the region's craft beer scene year-round at DrinkBayBeer.com.
Contact Info
Company: SF Beer Week, from the Bay Area Brewers Guild
Contact: Gail Ann Williams
Email: media@sfbeerweek.org