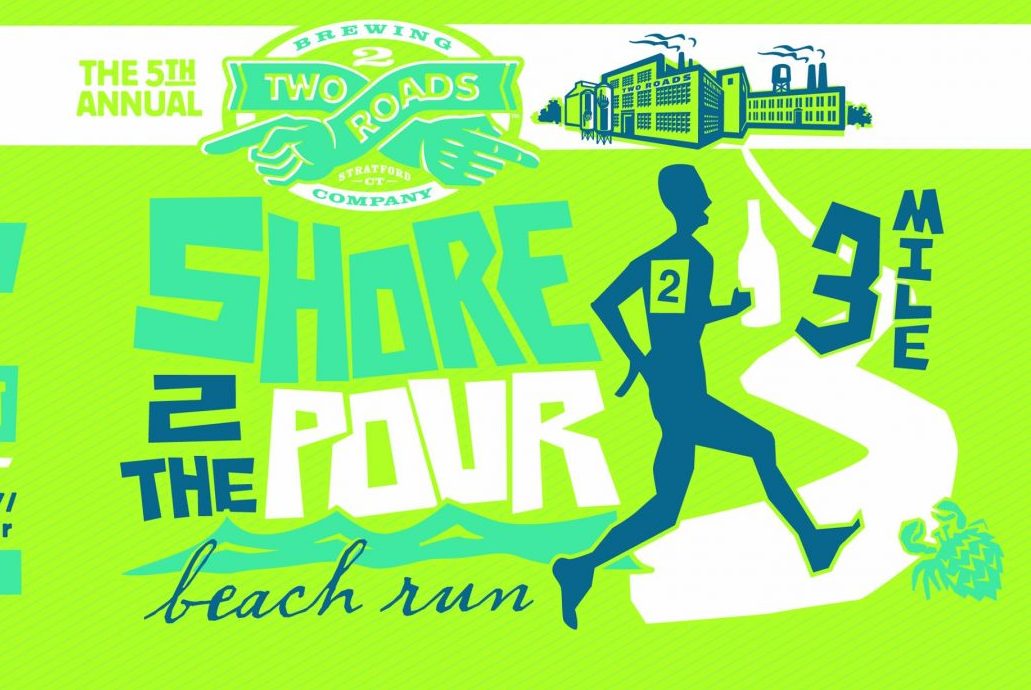 Fifth Annual Shore 2 the Pour Beach Race
Two Roads Brewing Company is hosting their 5th Annual Shore 2 The Pour 3 mile beach run on August 26 at Short Beach Park in Stratford, CT. A three mile run (mostly on sand!) followed by fun and plenty of crisp, cold beer. Races for best fasters runners, best costume, etc. A portion of the proceeds will be donated to Audubon Connecticut @ Stratford Point.
About Audubon Connecticut @ Stratford Point
Audubon Connecticut supports programs that connect people to nature across the state. Through land stewardship, science, education and advocacy, Audubon Connecticut preserves habitat and protects bird species and other wildlife that are of state, national and global concern. Stratford Point, which is managed by Audubon Connecticut, is one of the best birding destinations in the state and provides 40 acres of habitat that is enjoyed by people, and wildlife.
Visit us at- http://ct.audubon.org/
About Two Roads Brewing Co.
Two Roads Brewing Company was founded in 2012 by four friends who dreamed for years of starting a craft brewery. We foster a "road less traveled" philosophy in the beers we make and how we make them. In that spirit, Phil Markowski, our award-winning Brewmaster and 27 year craft beer veteran has created an extensive lineup that takes a unique twist on classic beer styles.
Two Roads isn't just the logo on our brewery building, it's our philosophy. Life always seems to offer up two ways to go. It just so happens, we prefer the one less taken and having some fun along the way – in our lives, our careers and especially for our beers! Now our "road less traveled" philosophy is being brought to life in the beers that we create and how we create them.
Contact Info
Company: Two Roads Brewing Company
Contact: Kristen Malski
Email: kristen@tworoadsbrewing.com