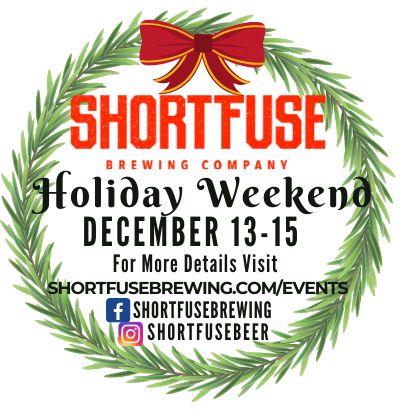 Short Fuse Brewing Company Holiday Party Weekend
It's that time of year again! Join us for another Short Fuse Brewing weekend event Friday, December 13 – Sunday, December 15 and help us celebrate the holiday season. Santa, carolers, drink specials, & more.
Follow us on Facebook and Instagram for more details.
Short Fuse Brewing Company
5000 N River Rd
Schiller Park, IL 60176
847-260-5044
Contact Info
Company: Short Fuse Brewing Company
Contact: Carrie Reamer
Email: carrie@shortfusebrewing.com