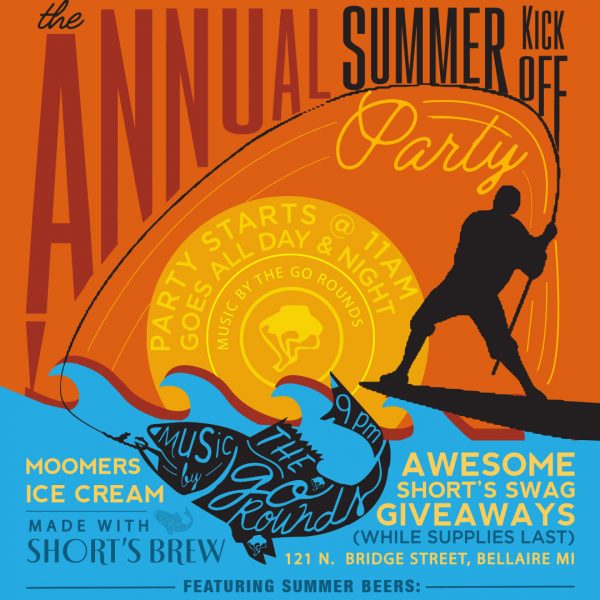 Short's Brewing Company Summer Kick Off Party
We're kicking off another summer of fun at the pub on Saturday June 17th. In true Short's Brewing fashion, this party will begin when we open at 11:00 am and keep rocking until we close. This year's shin-dig will feature summer SBC brews including Nicie, Strawberry Short's Cake, Melt My Brain, Soft Parade Shandy, and SUM1LUVU, Moomers Short's brew ice cream, SBC swag giveaways (while supplies last), and live music by The Go Rounds at 9:00 pm.
Summer is fleeting and we're stoked to make every second count. Join us to celebrate our favorite season in style with a cold pint of Short's brew or Starcut Ciders in hand!
About Short's Brewing Co.
THE SHORT'S STORY BEGAN IN 2002 when a 22-year-old brewer named Joe Short registered Short's Brewing Company as a business in the state of Michigan. Having already gained significant brewing experience at other Michigan breweries, Joe realized that his style of brewing was best suited to his own business model where he would not have to answer to anyone for putting lots (and lots) of the best possible ingredients into his brews, or for brewing specialty beers that some might consider outrageous. Joe wanted to brew bold, flavorful and extremely creative beer, and felt that people would travel out of the way to get them.
Contact Info
Company: Short's Brewing Company
Contact: Gillian
Email: cs@shortsbrewing.com