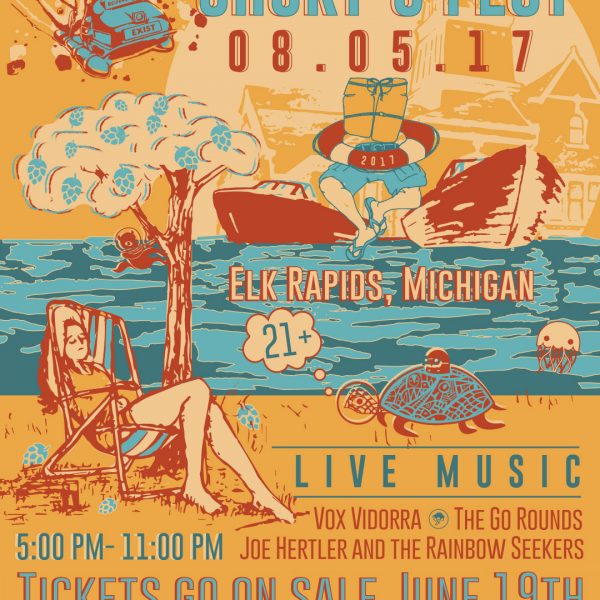 Short's Fest 2017
Our favorite party of the summer is just around the corner! Grab your summer wear, thirsty friends, and dancing shoes and get ready for our 8th Annual Short's Fest. Held in conjunction with Elk Rapids Harbor Days, join us on August 5th at our Production Facility in Elk Rapids for an epic evening of Short's Brews, Starcut Ciders, live music, scrumptious local foods, and hundreds of your closest beer friends! Doors will be open from 5:00 pm – 11:00 pm (limited Pre-Party! Tickets available, 4:00 pm entry). Last call will be at 10:30 pm,  just in time to share a toast in front of the Harbor Days fireworks!
With performances by our friends Red Herring (Pre-Party only!), Vox Vidorra, The Go Rounds, Joe & Hertler and the Rainbow Seekers and a specialty bottle release, She Uses Tangerines, this is one party you don't want to miss. Short's Fest WILL sell out in advance. Order your tickets early to secure your spot at the greatest party of the summer!
For more information and to order tickets, please visit us at shortsbrew.com/shortsfest.
Contact Info
Company: Short's Brewing Company
Contact: Gillian Cobb
Email: gcobb@shortsbrewing.com