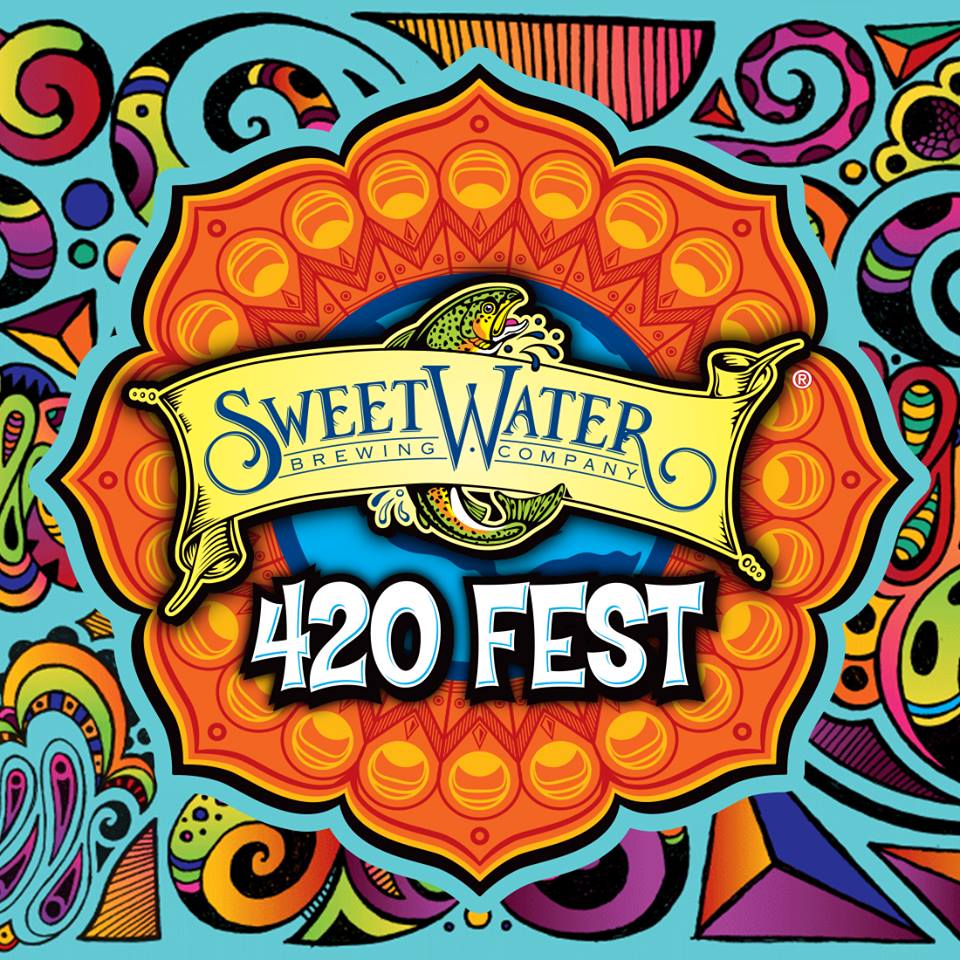 SweetWater 420 Festival Unveils Headliners and Offers Limited Discount Tickets
Kid Rock, Ben Harper & The Innocent Criminals, Bastille, Ludacris, The Disco Biscuits and Cypress Hill to Headline 12th Annual 420 Fest at Atlanta's Centennial Olympic Park, April 22-24, 2016
ATLANTA–Happy Ending Productions announces Kid Rock, Ben Harper & The Innocent Criminals, Bastille, Ludacris, The Disco Biscuits and Cypress Hill will headline the12th annual 3-day SweetWater 420 Festival – presented by SweetWater Brewing Company.
At Atlanta's Centennial Olympic Park April 22-24, 2016, patrons can expect a jam-packed musical lineup of talent representing alternative, hip hop, jam, rock, EDM and more performing on 4 stages, made possible by the turntable style main stage. The remaining 40 plus acts will be announced in early 2016.
Festival patrons can also expect 420 Fest favorites including The SweetWater Experience tent, live comedy acts, local artists market, food trucks, 420 Disco and Planet 420 environmental and non-profit village when Centennial Olympic Park is transformed to host the ultimate festival experience.
Just in time for the holiday season, limited discounted "Super Early Bird" 3-day general admission passes and 3-day VIP "Big Fish" passes can be purchased at www.sweetwater420fest.com. Tiered pricing for 3-day general admission base price starts at $75 and 3-day VIP Big Fish at $203.
420 Fest kicks off on Earth Day, April 22, 2016, and the Fest will continue its eco-friendly focus with waste diversion, Planet 420 environmental village, charitable donations and placement of another Bigbelly solar trash compactor in downtown Atlanta. 2015 420 Fest diverted 41,916 lbs. from landfills by recycling and composting, and 420 Fest Gas South Corn Hole Challenge has donated nearly $55,000 to charities.
"Working towards our 12th 420 Fest, our goal was to continue to expand our diverse artist lineup and give patrons the best festival experience – all while keeping our ticket price affordable," said Jennifer Bensch, President, Happy Ending Productions. "I'm also excited that our Fest opens on Earth Day so we will have an even stronger emphasis on our sustainability efforts, educating patrons to be as green as possible and giving back to our hometown community."
More information and tickets can be found at www.sweetwater420fest.com. Follow on Twitter and Instagram @420Fest, and on Facebook at https://www.facebook.com/420fest.
SweetWater 420 Festival is produced by Happy Ending Productions, offering promotion, production, and event operations and logistics management. Happy Ending Productions' client list includes Camp Bisco, Counterpoint, Bonnaroo, Hookahville, and tour support for Phish, The Rolling Stones, ACDC and more.
About SweetWater 420 Festival
SweetWater 420 Fest returns to Atlanta's Centennial Olympic Park, April 22-24, 2016 with 4 stages, made possible by the turntable main stage. These stages will host a long list of artists representing diverse music genres. Staying true to our roots, the 12th annual 420 Fest will provide patrons with varied lineup of alternative, rock, jam, hip hop, EDM and more. The SweetWater Experience will offer a unique variety of craft beer samplings, Planet 420 will offer eco-friendly tips and Earth Day celebration, The Lyrics & Laugher Tent will keep you laughing and 420 Disco will keep the party going. For all details and to purchase tickets visit www.sweetwater420festival.com. Follow on Twitter/Instagram at @420Fest or on Facebook at facebook.com/420fest
About SweetWater Brewing Company
Living by the motto "Don't Float the Mainstream," SweetWater Brewery has been blazing its own path in craft beer throughout the Southeast since its inception in 1997. With a brewer calling the shots, quality of beer—and life—are always most important in crafting a lineup of lip-smackin' brews. Widely known for its flagship 420 Extra Pale Ale, SweetWater also serves up an ever-evolving Catch & Release seasonal lineup of brews and an offbeat, one-off Dank Tank series. SweetWater invites folks to join them for tours and tastings of their Atlanta brewery every Wednesday through Sunday. Visit www.sweetwaterbrew.com for more info about SweetWater, or hang out with your social thang out by following SweetWater on Twitter/Instagram @sweetwaterbrew, or on Facebook at facebook.com/sweetwaterbrew. And always remember; drink 'em if you got 'em!
###