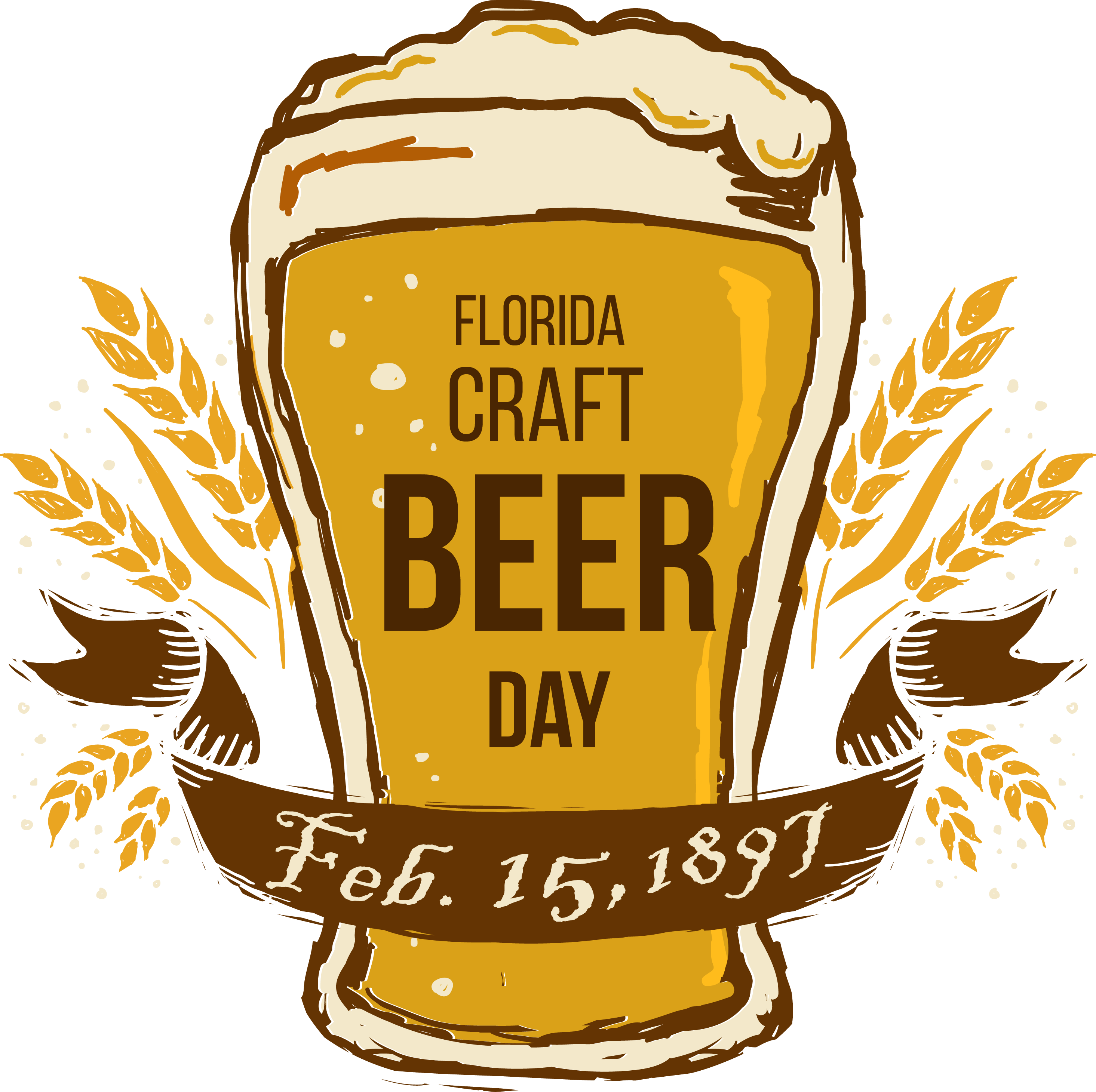 Tampa Mayor Grants Proclamation for Third Annual Florida Craft Beer Day
TAMPA, Fla. – By proclamation of Tampa Mayor Bob Buckhorn, breweries from across the state are recognizing Thursday, Feb. 15 2018, as the third annual Florida Craft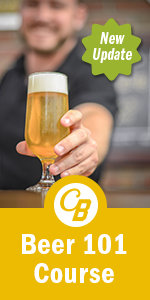 Beer Day. Brewmasters Club, a Tampa-based tech startup and creative minds behind the podcast Craft Brews and Geek News, led the original initiative in 2016 to commemorate a date that stands out in Bay area history
On Feb. 15, 1897, the Sunshine State saw the opening of its first locally owned and operated brewery located in the heart of Ybor City. The Florida Brewing Company was the first brewery in the southeast and became the largest exporter of beer to Cuba in the U.S. It not only served to quench the thirsts of hundreds of local cigar rollers, but played host to Theodore Roosevelt and his Rough Riders to enjoy a celebratory beer following the Spanish-American War.
The Craft Brews and Geek News podcast and BRŪ Florida Growler Bar have partnered for an interactive recording of the 2018 Florida Craft Beer Day ceremony live on site at BRŪ (Address: 8729 Gunn Hwy Tampa, FL 33556). This unique dedication honoring Florida's great brewing tradition will be commemorated by guests of BRŪ and several breweries from across the state who will be joining the festivities with an all new 7 p.m. virtual 'toast'. Attendees will enjoy local beer samples and interactive Q&A with local craft brewers. This event is open to the public, though seating and capacity will be limited. Please RSVP by emailing Info@brewmasters.club, more information can be found at www.FloridaCraftBeerDay.com.
Florida Craft beer Day at BRŪ Florida Growler Bar
Thursday February 15th, 6:30pm
8729 Gunn Hwy, Odessa, FL 33556
www.brufl.com
"We started BRŪ Florida Growler Bar as a way to showcase our state's incredible brewers and the wide variety of beers they produce. There is an immense amount of talent in Florida and we're proud to play a role in helping them promote their craft." Christian Brugal, Owner of BRŪ
"We are honored to host this year's Florida Craft Beer Day and cheers to the current and future successes of our craft brewing community." Jillian Brugal, Owner of BRŪ.
While the brewery itself is no longer in operation, it is the starting point of a long and proud brewing tradition that the City of Tampa, growler fill bars like BRŪ and the Craft Brews and Geek News podcast are helping to continue.
"In working with the Mayor's office, the City of Tampa and dozens of local Florida 'craft businesses', we are humbled and honored to receive this Mayoral proclamation yet again this year," said Craft Brews and Geek News, Executive Producer and Co-Host, Donnie Gallagher. "This acknowledgement by Mayor Buckhorn means much more than a day to craft beer fans like us, its businesses like BRŪ, millions of jobs, billions in revenue and even more in statewide economic growth."
About Craft Brews and Geek News Podcast
Craft Brews and Geek News podcast is a Tampa, Florida-based internet radio show and flagship show of the Brewmasters Club podcast network that houses a unique collection of shows and content geared to use science and industry-lead research to inspire learning in adult beer drinkers while supporting local craft breweries. For more information, email info@brewmasters.club or visit http://www.craftbrewsandgeeknews.com.
About BRŪ Florida Growler Bar
BRŪ Florida Growler Bar is a family-owned business in Odessa that is dedicated to promoting and serving craft beer, kombucha, nitro coffee, cider, and mead from Florida's many outstanding breweries. BRŪ focuses on harder-to-come-by craft brews that customers can enjoy with a pint or a flight at the bar, or by filling a 32oz or 64oz growler to take home. Visit BRŪ at 8729 Gunn Hwy, Odessa, FL 33556 or get more information at www.bruFL.com.
###
FOR MEDIA USE ONLY:
Please arrive by 6:05pm for the presentation of Mayor Bob Buckhorn's proclamation. Address: 8729 Gunn Hwy Tampa, FL 33556
Contact Info
Company: Brewmasters Club
Contact: Donnie Gallagher
Email: Donnie@brewmasters.club