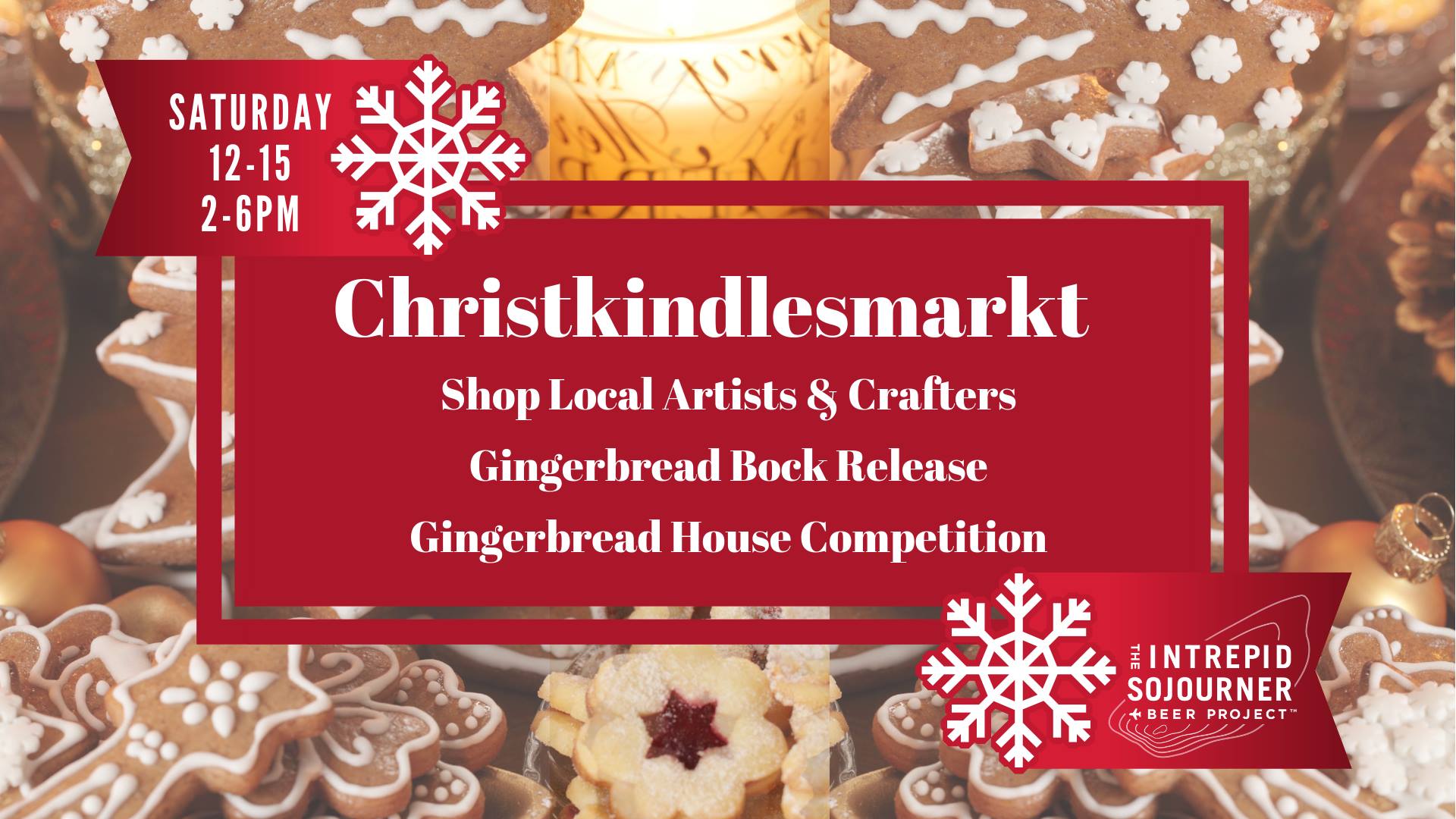 The Intrepid Sojourner Beer Project® Hosts 2nd Annual Gingerbread Invitational
DENVER, CO — The Intrepid Sojourner Beer Project® will host its 2nd Annual Gingerbread Invitational with a series of beer releases and a German-style Christkindlmarkt in its beer garden, as well as a gingerbread-house competition, beer-and-cookie pairing, and live broadcast of The Modern Eater radio show at its taproom at 925 W 8th Ave. in Denver's Art District on Santa Fe from 1-11pm on Sat., Dec. 15. Spice Flow will be the food truck.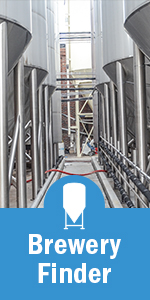 The brewery is releasing a Gingerbread Bock in collaboration with Spice Trade Brewing. Intrepid Sojourner will also be releasing its first Kvass, in line with its focus on historical styles including Grätzers and Sahtis. The weekend festivities kick off with a Friday night release of a Cantaloupe Saison and special infused flights, brewed with cantaloupes from Lost Creek Farms and complemented with appetizers from Urban Farmer.
The event is free to attend, and the public is welcome to enter the just-for-fun gingerbread-house competition, won last year by Spice Trade Brewing. "I intend to defend my title and keep this trophy by any means necessary," Spice Trade owner Jeff Tyler said. Other participants will include Root Shoot Malting and Inland Island Yeast.
Saturday begins at noon with the taproom's monthly Aprés Yoga class; $20 includes the hour-long class and a beer. The Christkindlmarkt, from 2-6pm, will comprise several local craft vendors and is co-hosted with Crafted Art Emporium. It will include a do-it-yourself glass etching station.
The cookie pairing with Good Sugar Baking begins at 5:30pm. Pairings include a Triple Chocolate cookie with the Strong Scotch Ale; Egg Nog cookie with Refajos Colombianos; Maple Bacon cookie with Turkish Coffee Stout; and Gingerbread cookie with the Gingerbread Bock.
Contact Info
Company: The Intrepid Sojourner Beer Project
Contact: Ben Gettinger
Email: ben@sojournerbeers.com