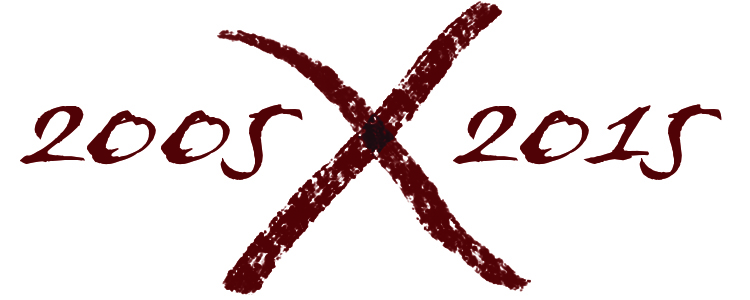 Tickets Still Available For Dry Dock's 10th Anniversary Party
AURORA, CO— Dry Dock Brewing Company's 10th birthday was October 13, 2015. To celebrate, the brewery is rolling out rare and retired beers, beers directly from the barrel, and a brand new 10th anniversary Quad this Saturday, October 24.
When Dry Dock's owners Kevin DeLange and Michelle Reding launched a craft brewery in the back of their homebrew shop The Brew Hut ten years ago, they never expected to grow like they did. From expanding into the tasting room on Hampden to Dry Dock's first barrel-aged beer, and now to canning at the brewery's North Dock production facility; Aurora has always been Dry Dock's home.
You're invited to help Dry Dock celebrate a decade of brewing! Head to North Dock on Saturday, October 24 from 2 to 6pm for live music, food by Big Kiwi Eats, and a lot of incredible beers.
Tickets to this event cost $35 and include a commemorative tasting glass, unlimited pours of Dry Dock's year-round beers, and six tickets to taste Dry Dock's rare beers. The complete beer list is below.
Beer List
10th Anniversary Quad 2014 Signature Series Double Coffee Porter Sommer Weizenbock Half Moon Pumpkin Ale 2014 Signature Series Double Brown Ale Double IPA Altbier Breakwater Pale 2014 Signature Series Double Hazelnut Brown Ale 2015 Signature Series Double Hazelnut Brown Ale Otus Stout Apricot Blonde DoppelDock Barrel-Aged Wee Heavy Ambassador Sour Sour Apricot 2014 Signature Series Imperial  Stout 2015 Signature Series Imperial Stout Swabby Sour Chocolate Peanut Butter Cup Porter ApriHot Imperial Pumpkin Ale Chocolate Raspberry Porter 2013 Bligh's Barleywine 2014 Bligh's Barleywine 2015 Bligh's Barleywine Vanilla Porter Amber Ale Hefeweizen Hop Abomination IPA UPC 1264 English Strong Ale Baltic Porter 2014 Signature Series Double Vanilla Porter 2015 Signature Series Double Vanilla Porter
Contact Info
Company: Dry Dock Brewing Co.
Contact: Emily Hutto
Email: hutto@drydockbrewing.com