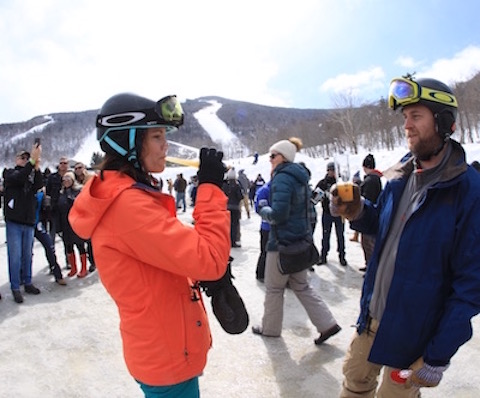 Vermont Brewers Festival at Killington
Vermont brewers are getting together to create a very special festival at the picturesque mountain setting of Killington Resort.
This all outdoor festival features 32 Vermont brewers and 2 invited guests from Canada, creating special collaboration beers made exclusively for this one-day event. There are two sessions to choose from, 12-3pm and 4-7pm. Festival tickets are $44 or for $123 you can get a lift ticket and access to the festival. Attendees will sample special beers in varying pour sizes (3, 6 or 9 oz), meet the brewers and enjoy food trucks and fire pits outdoors at the base of the K-1 lodge. Tickets are on sale at www.vtbrewfest.com.
Two tasting sessions 12-3pm and 4-7pm
The Vermont Brewers Festival was established in 1991 and is the only festival created and hosted by the brewers in Vermont. All proceeds from the event will support the Vermont Brewers Association, a nonprofit founded in 1995 to promote and strengthen the culture of craft brewing in Vermont through marketing, education, and advocacy for Vermont made beer.
Contact Info
Company: Vermont Brewers Association
Contact: Amy Cronin
Email: admin@vermontbrewers.com