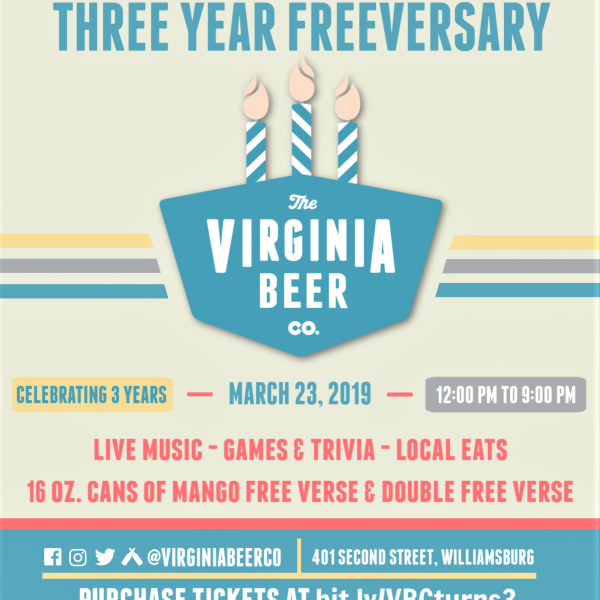 Virginia Beer Co's Three Year Freeversary
Save The Date for the Virginia Beer Co.'s Three Year Freeversary! This year we're paying homage to our favorite flagship India Pale Ale with extremely limited 16 oz. Free Verse variant cans (did somebody say DOUBLE FREE VERSE DIPA)!
In addition to multiple Free Verse variants, we'll have a bevy of beers tapped throughout the brewery along with family friendly activities and food options from some of Williamsburg's finest restaurants. And of course it's not a VBC party without live music – across multiple genres – all day long!
Live Music (12:30-8 pm):
Food:
Ticket price will include anniversary giveaway and your first drink on us! Info on bands, beers, food, and entertainment to follow. bit.ly/VBCturns3
And keep an eye out for additional Waypost Week anniversary activities throughout the month of March including: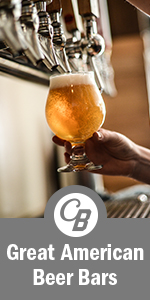 — Our taps first flowed in March 2016, so we celebrate another year of beers & cheers this time each year by opening up the entire property to celebrate with the community in which we live, brew, and play. #BeerPeoplePurpose
Contact Info
Company: The Virginia Beer Company
Contact: Robby Willey
Email: social@virginiabeerco.com