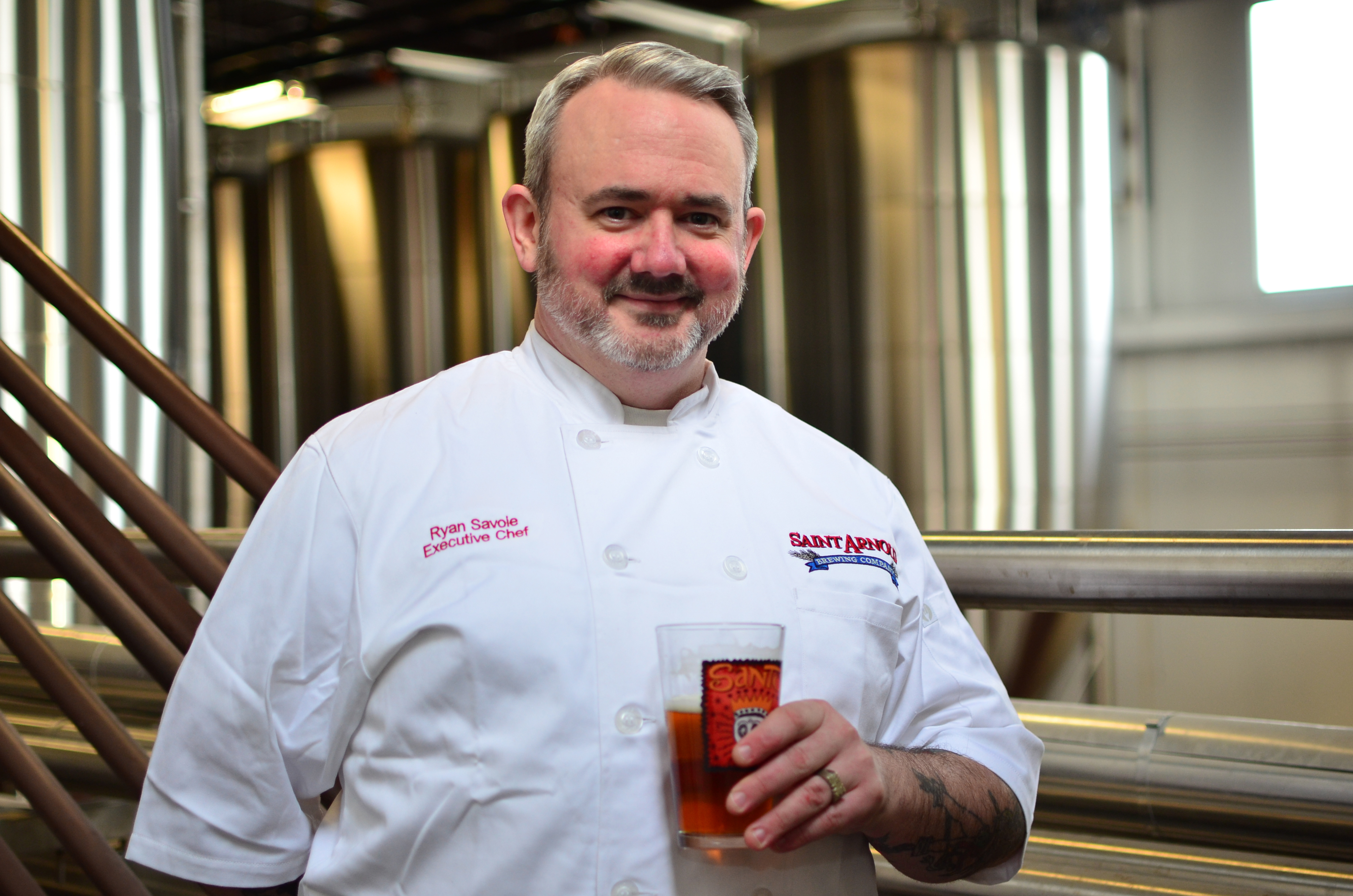 Vive la French Fry! Saint Arnold Puts Side Dish in the Spotlight
Brewery Will Give Houston's Best Frites Entrée Status for National French Fry Day
HOUSTON, June 30, 2015 – Saint Arnold Brewing Co. (www.saintarnold.com), the oldest craft brewery in Texas, believes the lowly potato deserves some love and attention. For National French Fry Day on July 13th, Saint Arnold will remove everything else from its menu for a special French fry-athon, expected to attract hundreds of french fry devotees.
What: National French Fry Day Celebration When: 6 p.m. to 8 p.m., Monday July 13th Where: Saint Arnold Brewery, 2000 Lyons Ave., Houston Media Pass: RSVP to dan@dpkpr.com or call 832.467.2904 for media pass
Saint Arnold Executive Chef Ryan Savoie prepares more than 18 tons of hand cut frites each year. His painstaking process involves cutting half-pound russet potatoes (about one serving per potato), washing them several times in room temperature water, blanching at 250 degrees until golden brown, then completely cooling and drying each fry before a final cook at 360 degrees when ready to serve. After a shake of salt and pepper, the result is the best french fry in Houston. It is perfectly crunchy, doesn't need an accompaniment and remains enjoyable even as it cools.
"People may think it's strange, but I really enjoy cutting and washing the potatoes," said Savoie. "It's the first thing I do every day and one of the last things I do – it's relaxing and cathartic. The common mistake people make is thinking that a soggy fry results from under-cooking. It is almost always the result of under-washing. Starch cooks faster than the potato itself, so washing the starch off will let the potato cook properly, which promotes crunch."
For National French Fry Day, Savoie plans a world-class spread of accompaniments, including chili, spicy cheese curds, guacamole, bacon bits, Million Island dressing, jalapenos, Santo Queso, garlic aioli and, of course, ketchup. Beer and a commemorative mug also are included. Tickets to the event are $20. Visit http://www.saintarnold.com/news/index.html#frenchfryday for more information.
Of course, Saint Arnold isn't only known for having Houston's best french fries; it also creates flavorful craft beer that has been judged among the best in America and the world. In fact, each of Saint Arnold's 13 year-round beers has won a medal at either the Great American Beer Festival (GABF) or the World Beer Cup. The brewery's most highly decorated beer, Saint Arnold Summer Pils has won six GABF medals. It is currently available in stores and on tap.
Downloadable images available:
On Twitter, follow @saintarnold On Facebook, like www.facebook.com/saintarnold On Instagram, follow @saintarnoldbrewing
About Saint Arnold Brewing Company
Saint Arnold Brewing's 16 brews are made and sold by the company's staff of 74 dedicated employees. Ranked 46th on the Brewers Association list of top craft breweries, Saint Arnold was listed by USA Today as one of the "10 great places to see what's brewing in beer," and Smart Meetings magazine named it among the "Top 5 breweries to host an event." Saint Arnold is located at 2000 Lyons Avenue and its brewery tour and tasting is offered every weekday at 3:00 P.M. and Saturdays starting at 11 A.M. For more information on Saint Arnold's eight year-round and five seasonal beers as well as root beer, log on to www.saintarnold.com.
Contact Info
Company: DPK Public Relations for Saint Arnold
Contact: Daniel Keeney
Email: dan@dpkpr.com