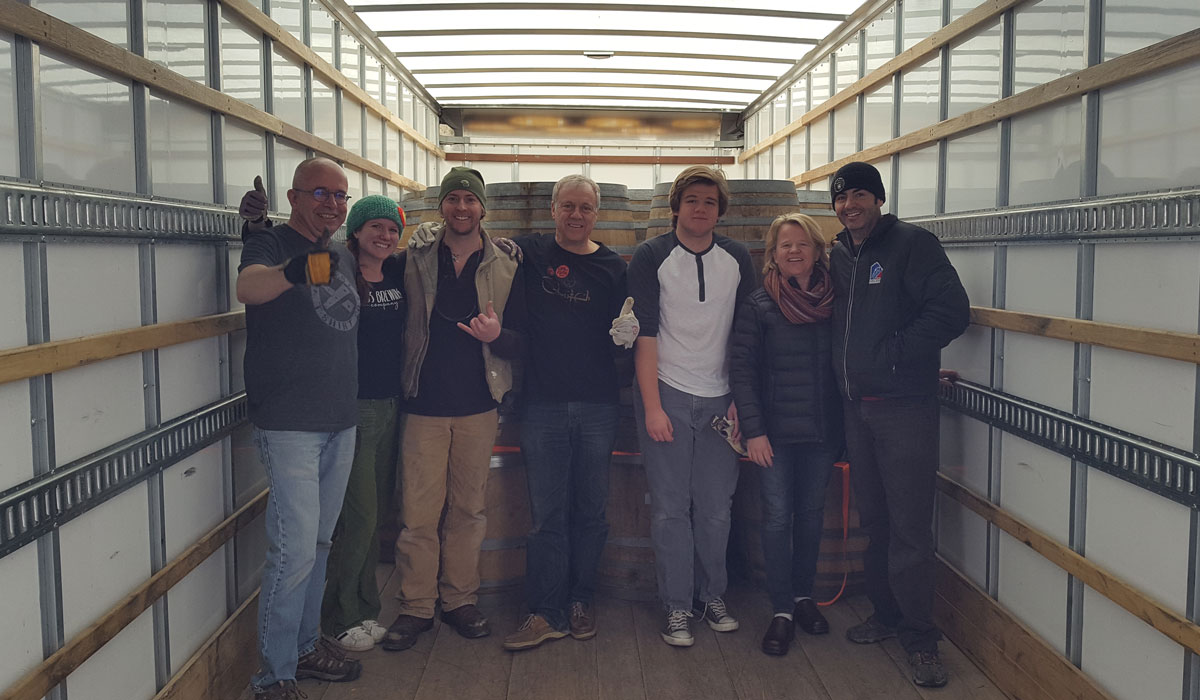 New Belgium's Peter Bouckaert has a New Project
New Belgium Brewing's Peter Bouckaert has a new side project — and a new "purpose" — which will eventually lead to him transitioning out of his role at the brewery he's been at for two decades.
Bouckaert, along with 1933 Brewing's Zach and Laura Wilson, have announced they're launching Purpose Brewing and Cellars in Fort Collins, Colorado.
Purpose will be in the same building on South Mason Street as the former 1933. (The brewery's website already redirects to Purpose Brewing.)
(FIND: 2017's Great American Beer Bars)
Purpose Brewing and Cellars opens in summer 2017.
When you visit, you'll find "a tasting room with small batch one-of-a-kind beer releases and our cellar room with the option for tastings," Laura explains to CraftBeer.com. She tells us they can't wait to talk to customers about their plans for the future.
"We believe that everything in life has a purpose," the trio said in a news release. "Our mission at Purpose Brewing and Cellars is to inspire creativity, promote craftsmanship, and support our local community."
Peter Bouckaert's Future at New Belgium Brewing
Bouckaert has spent 21 years as brewmaster at New Belgium Brewing; the brewery ranks No. 4 in the Top 50 of U.S. craft breweries by volume.
What does the project mean for his future there?
New Belgium says there's "no formal timeline" but that he'll spend the rest of the year balancing both. Eventually, he'll transfer into Purpose Brewing.
(MORE: Great American Beer Festival 2017 Ticket Sales Announced)
"Creative people like new challenges," says New Belgium Founder and Executive Chair of the Board Kim Jordan. "We wish him well; I have loved our time together. Peter and I have had lots of fun and done some beautiful work. Both sides start this transition with the utmost respect and appreciation for all that we've accomplished together."
"Getting involved in Purpose Brewing and Cellars makes me really enthusiastic," Bouckaert says. "The creative collaborative art of the brews that will be crafted will enhance the Fort Collins' and Colorado's beer mecca further!"
Editor's Note: The article has been updated with new details on the taproom.