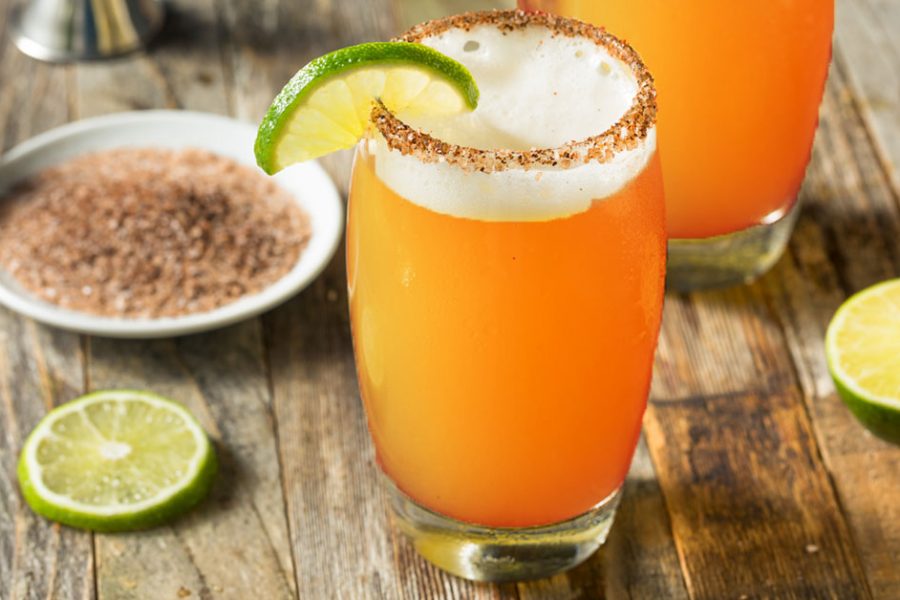 Taken from How to Make Hard Seltzer: Refreshing Recipes for Sparkling Libations by Chris Colby, this Michigana recipe calls for Mexican-style lager and lime-flavored hard seltzer in a sparkling take on the Michelada cocktail.
Ingredients
Michigana
2 - 12 fl. oz. (355 mL) Mexican-style lagers
1 - 12 fl. oz. (355 mL) lime-flavored hard seltzer
3 fl. oz. (90 mL) tomato juice
¼ fl. oz. (7 mL) Worcestershire sauce
½ fl. oz. (14 mL) hot sauce (e.g., Cholula Hot Sauce)
---
Directions
Mix the beer and hard seltzer together. Stir in the tomato juice, Worcestershire sauce, and hot sauce. Garnish with a lime and coat the rim of the glass with a 2:1 mixture of salt and chili powder, if desired.