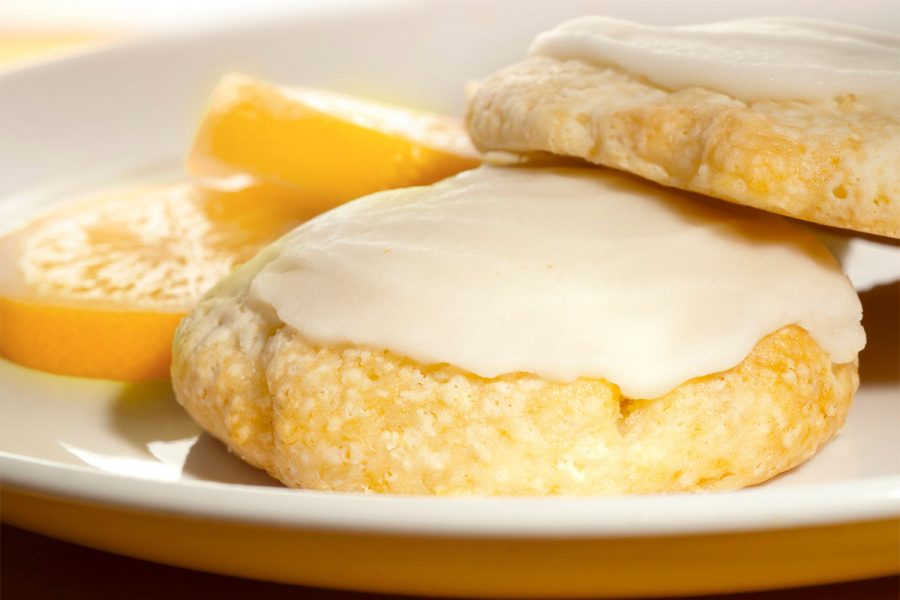 These beer cookies are made light and fluffy with the addition of witbier and fruity from fresh orange juice and zest.
Ingredients
Cookies
2 bottles (12 oz. each) Belgian-style witbier (author used
Avery Brewing Co.'s
White Rascal)
5 Tbsp honey
1 1/2 sticks unsalted butter, room temperature
1 1/4 cups powdered sugar
1 large egg
1/2 tsp vanilla
1 medium orange, zested
2 tsp ground coriander
2 cups all-purpose flour
1/2 tsp baking soda
Orange Icing
1/2 tsp vanilla
1 cup powdered sugar
1 Tbsp orange juice
1 Tbsp whole milk
1 orange, zested
---
Directions
Cookies

Combine witbier and honey in a medium saucepan over medium heat and reduce until 1/3 cup of liquid remains. I know. You're starting with 24 oz. of beer and reducing it to 1/3 cup.
About 40 minutes or so. You should skim that foam off the top of the liquid and discard during the reduction.
Tip: The liquid will begin to aggressively foam because of the high sugar concentration when there is around 1/3 cup remaining.
While your reduction is cooling, cream the butter and sugar together.
Add the egg and blend the mixture together.
Then add vanilla, orange zest, coriander and the beer reduction. Blend together.
Whisk the flour and baking soda together in a separate bowl and slowly add it to the batter. Mix until just blended.
Scoop mounds of cookie dough onto an aluminum cookie sheet lined with parchment paper, fitting about 12 cookies on a pan.
Bake at 350°F for 16 - 20 minutes.
Let the cookies cool for about 10 minutes.
Then move them to wire racks to finish cooling.

Icing

Begin by whisking the vanilla into the powdered sugar.
In a separate bowl, mix the orange juice and milk together.
Then pour the  orange juice/milk mixture into the sugar, until you reach your desired consistency of a thick paste. Probably only 1 Tbsp of the orange juice/milk.
Make sure your cookies are completely cooled! Using a butter knife, put a dollop of icing on each cookie and spread it a bit over the top. Then place a small piece of orange zest on top of the cookie as garnish.
Let the icing harden a bit and enjoy!