When you think about Mardi Gras, you just might conjure up images of lavish costumes, beads flying and parades marching along boulevards to loud brass bands.
Carnival season, culminating on Fat Tuesday (the day before Ash Wednesday and the beginning of Lent), is not complete without flavorful Creole dishes—think rich roux, spicy andouille and fresh gulf shrimp. This vibrant cuisine is like no other, with a mix of Spanish, French, Portuguese, African and Southern influences.
Check out these six Creole dishes and the best American craft beers to compliment them.
---
Gumbo and Doppelbock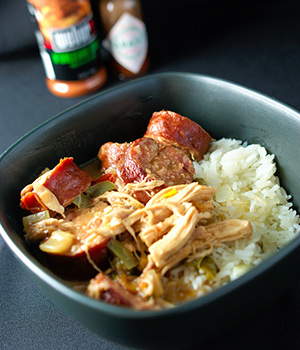 This spicy, stew-like staple can be filled with shellfish, sausage or chicken, but most versions have rice, okra and other vegetables.
Since it is a bold and heavy dish, pair it with a doppelbock to stand up to the weight of the dish. Enjoy the contrast of the spicy gumbo and the slightly sweet maltiness of the beer.
---
Red Beans & Rice and Brown Ale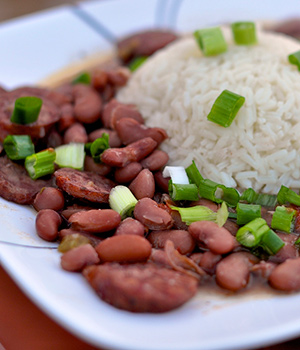 Whether served as a side or the main course, red beans and rice can also contain a variety of other ingredients including bacon, sausage and ham. Spices in this dish often include thyme, bay leaf and parsley.
A balanced brown ale won't overshadow the dish, and the nuttiness and bready texture of a brown ale feels right at home with the similar flavor and consistency of the beans. The sweetness of the beer pairs nicely with the salty, sweet flavor of the ham or bacon.
---
Muffuletta and Sour Beers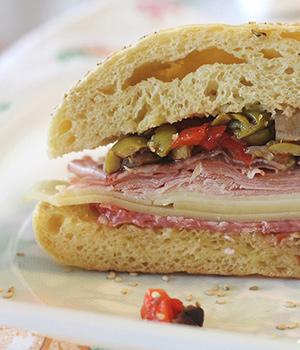 A muffuletta is New Orleans' twist on an Italian sub. This hearty sandwich is served on a round, focaccia-like sesame loaf and liberally filled with mortadella, salami, mozzarella, ham and provolone. The ingredient that really sets this sandwich apart is the olive salad that it's topped with.
A sour beer will play up the tartness from the olives and cut the fattiness of the meats.
---
Shrimp & Grits and Pale Ale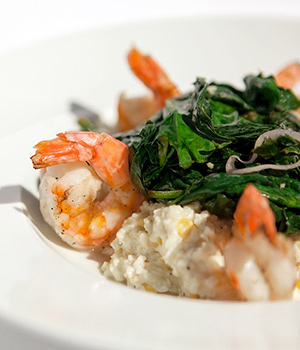 While both are great on their own, the dynamic duo of shrimp and grits join forces to create a simple comfort food packed with flavor.
While some versions are spicier than others, the creamy grits and delicate shrimp need a slightly lighter beer as to not overpower the dish.
A refreshing pale ale is light enough to let those subtle flavors shine through, but the hops compliment any additional spices.
---
Jambalaya and Smoked Beers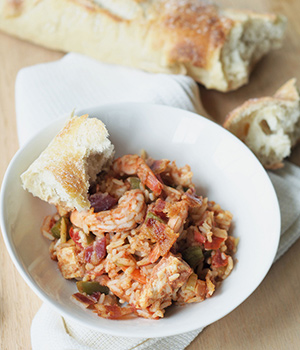 This flavorful dish offers a plethora of spices—oregano, cayenne, paprika, onion powder, black pepper and white pepper. Jambalaya's most pivotal ingredient is the andouille sausage, which is seasoned with Cajun spices and smoked.
Intensify the sausage's smokiness with a smoked beer.
---
Bananas Foster and Vanilla-Spiced Beers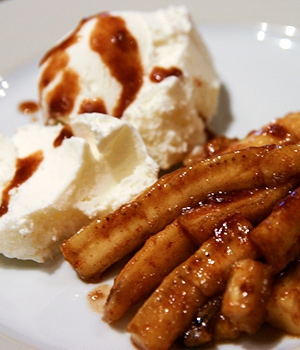 Bananas are smothered in a rich sauce of butter, brown sugar, dark rum and banana liquor in this rich dish. The flamed sauce is then poured over vanilla ice cream.
Play up the sweetness of this dessert by pairing it with a vanilla-infused beer. These beers enhance the vanilla flavors of the ice cream and pair perfectly with the brown sugar in the dish.
Photos © Joanne Wan, Isabelle Palatin, Eliza Adam, Rubber Slippers In Italy, powerplantop & CherryBream via flickr CC.
---
Kristen Kuchar, author of Mac n' Cheese to the Rescue, is a writer and editor that is fortunate enough to cover her greatest interests: travel, food, and craft beer. The Chicago native recently returned from a twenty-one state culinary and beer road trip where her passion in both increased even more. She is also a member of the Pink Boots Society.
CraftBeer.com is fully dedicated to small and independent U.S. breweries. We are published by the Brewers Association, the not-for-profit trade group dedicated to promoting and protecting America's small and independent craft brewers. Stories and opinions shared on CraftBeer.com do not imply endorsement by or positions taken by the Brewers Association or its members.