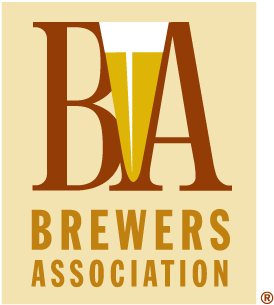 CraftBeer.com is published by the Brewers Association (BA), the national organization that represents the small and independent craft brewers in America. The BA is privileged to serve a membership of more than 70 percent of the brewing industry, and its members make more than 98 percent of the beer brewed in the U.S. To learn more, read about the BA's Mission & History.
Brewery Support
Thinking about starting a brewery of your own? The Brewers Association supports this dream and offers serious entrepreneurs a chance to gather the knowledge and contacts that are critical to starting a successful small brewery business.  The Brewers Association's Guide to Start Your Own Brewery is another essential tool for prospective brewery owners.
Government Affairs
Small brewers need a voice; the Brewers Association provides a unified voice. Find out what issues may be threatening your local craft brewery by visiting the BA's Government Affairs: Current Issues page.
Events
Promoting the diversity and flavor of craft beer is key to its continued success. If you are in the brewing industry and want to learn more about participating in BA conferences and events, please see the Brewers Association Calendar.
Independent Craft Brewer Seal 
Many beer lovers want to know who makes their beer. The independent craft brewer seal is a handy tool for beer drinkers to easily differentiate beer from small and independent craft brewers and beer produced by other, non-craft companies. The seal is a visual signal to help you make decisions when you shop—when you see the seal, it's your sign that the beer you're buying is from an independent craft brewer.
Publications
Brewers Publications offers a wide variety of titles for the professional brewer, homebrewer and enthusiasts, as well as industry journals like The New Brewer. With over 50 titles to choose from, there is a beer book to fill most needs. Whether you are just discovering beer or are a seasoned professional, BP is the go-to choice for authors, brewers and beer aficionados.