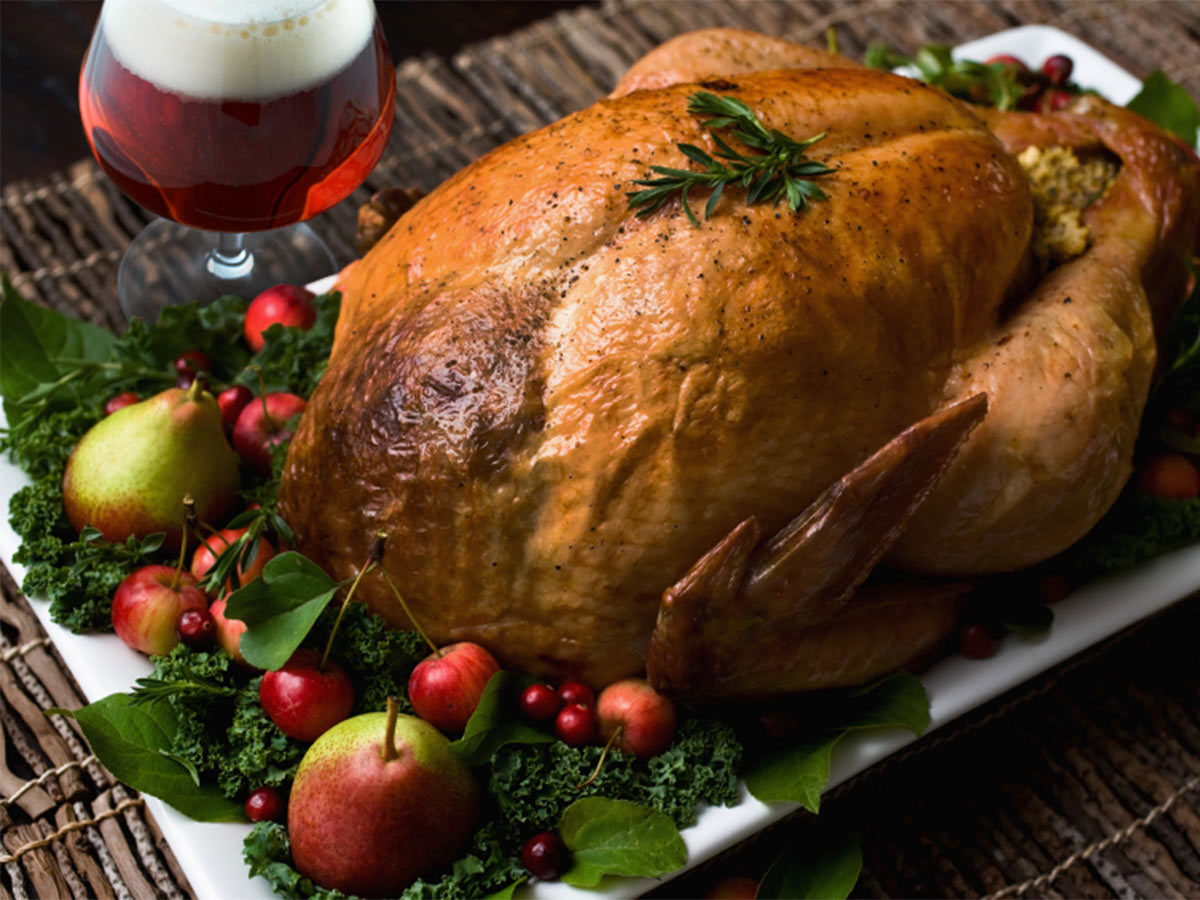 Friendsgiving Beer and Food Pairings
Turkey may get all the glory on Thanksgiving but it's the holiday side dishes that steal our hearts. A Thanksgiving inspired beer pairing dinner party matches craft beer styles with classic Turkey Day trimmings. Our seven-course meal includes everything but the bird. The suggested pairings are based on both traditional holiday flavor combinations and the science of balancing flavor profiles (sweet, sour, bitter, salty and umami/savory). With so many beers on the menu, smaller pours (3 to 6 oz.) will keep guests from passing out in the pie.
Cornbread Dressing | Tart Cranberry Beer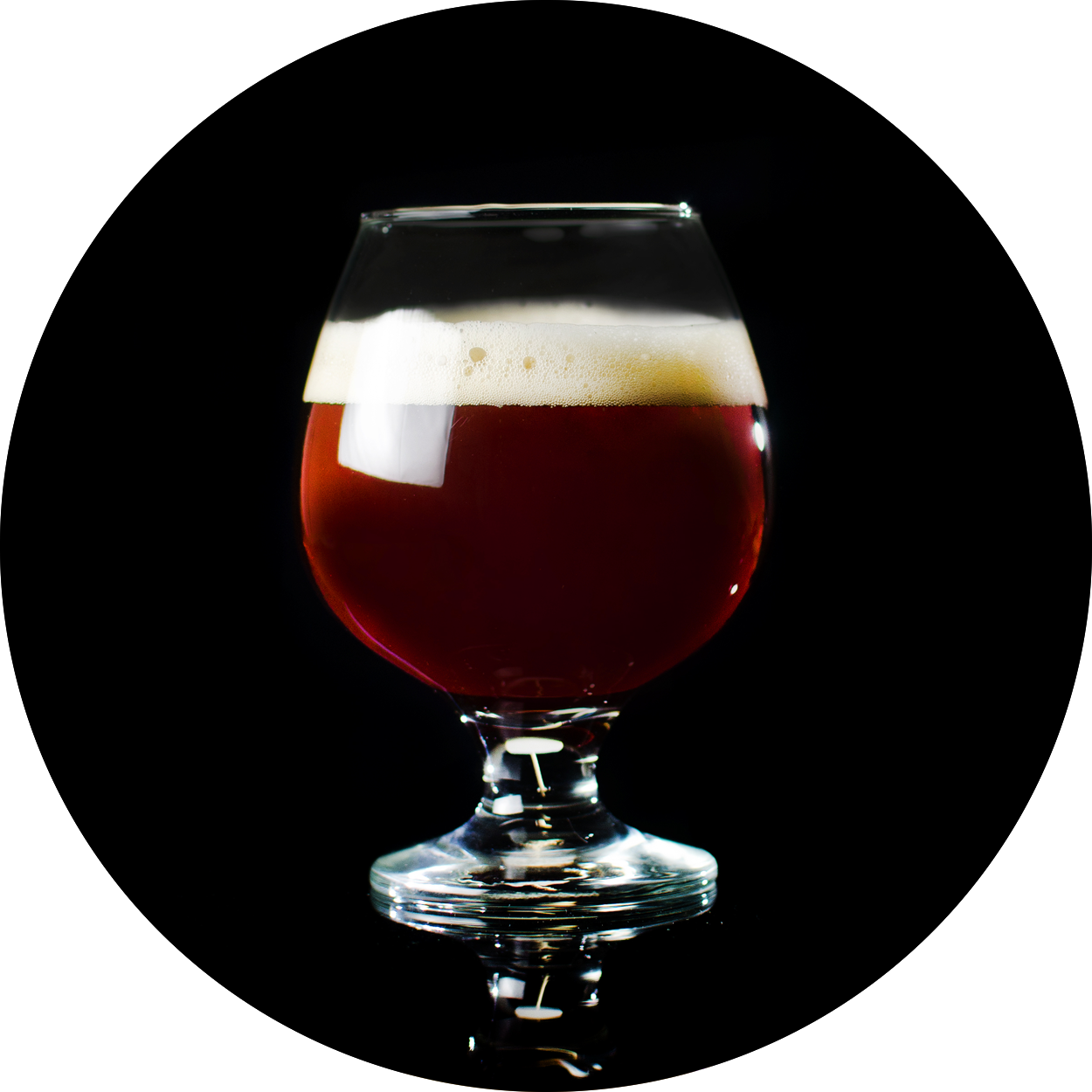 Cornbread Dressing, the Southern alternative to Midwestern bread stuffing, is made primarily with cornbread, stock, onion and celery. Depending on the recipe it can be sweet or savory, crumbly or moist. No matter how you make it, if it's Thanksgiving, then dressing is probably getting mixed in with a few of the other side dishes on the classically crowded holiday plate. With that in mind, recreate the timeless forkful of stuffing with a touch of cranberry sauce by pairing your cornbread dressing with a tart cranberry beer. The tart taste will balance a sweet cornbread and round out a savory one.
Cranberry Wit | Great North Aleworks | Manchester, NH
Cranberry Orange Radler | Boulevard Brewing Co | Kansas City, MO
---
Cranberry Sauce | Wheat Beer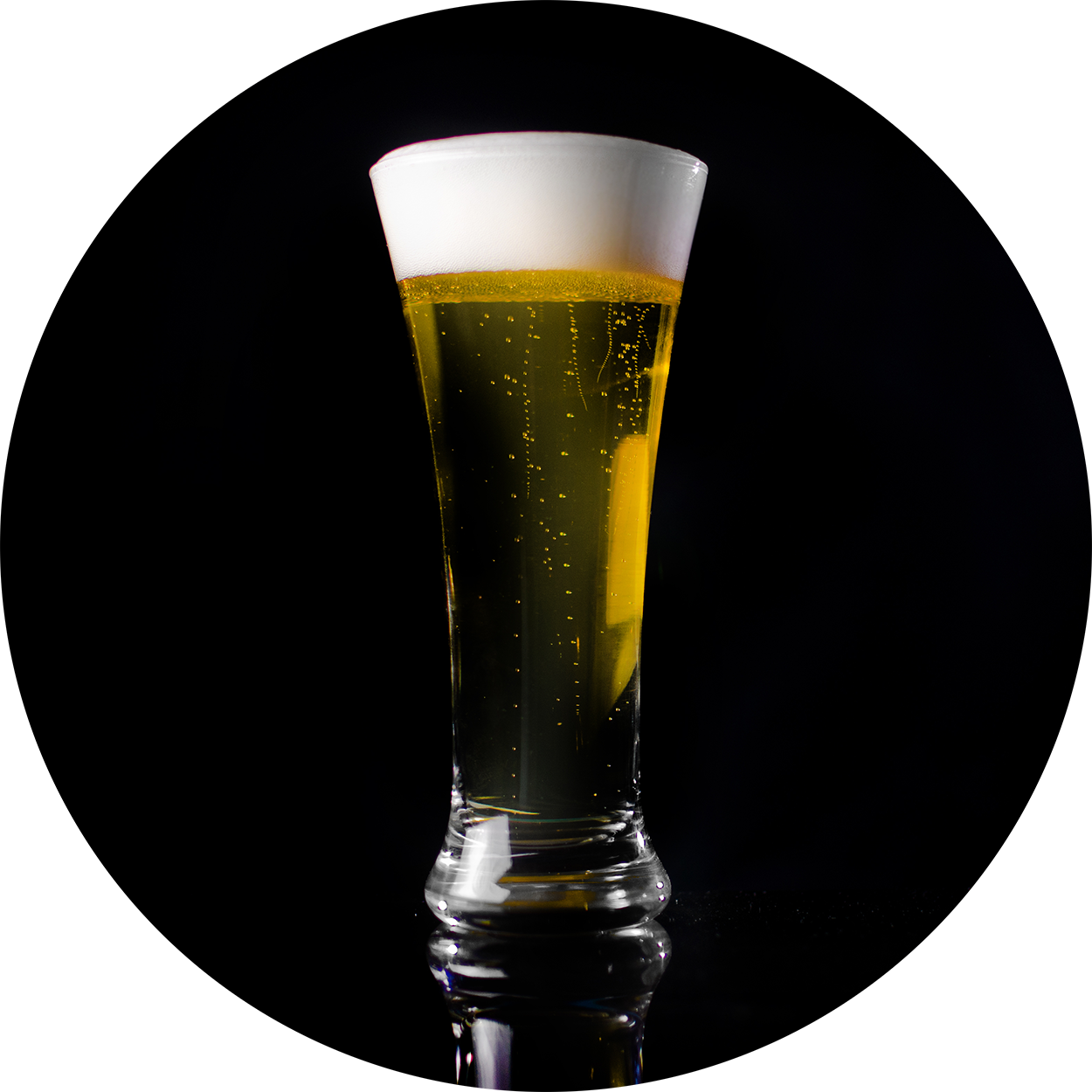 Whether it comes straight out of a tin can or is homemade from a family recipe, cranberry sauce is a staple at every Thanksgiving dinner. This pairing is essentially the opposite of our first course, it pairs a tart cranberry sauce with a bready, malt-forward beer.
Kellerweiss | Sierra Nevada | Chico, CA
Shotgun Betty | Lonerider Beer | Raleigh, NC
---
Mac 'n Cheese | Oktoberfest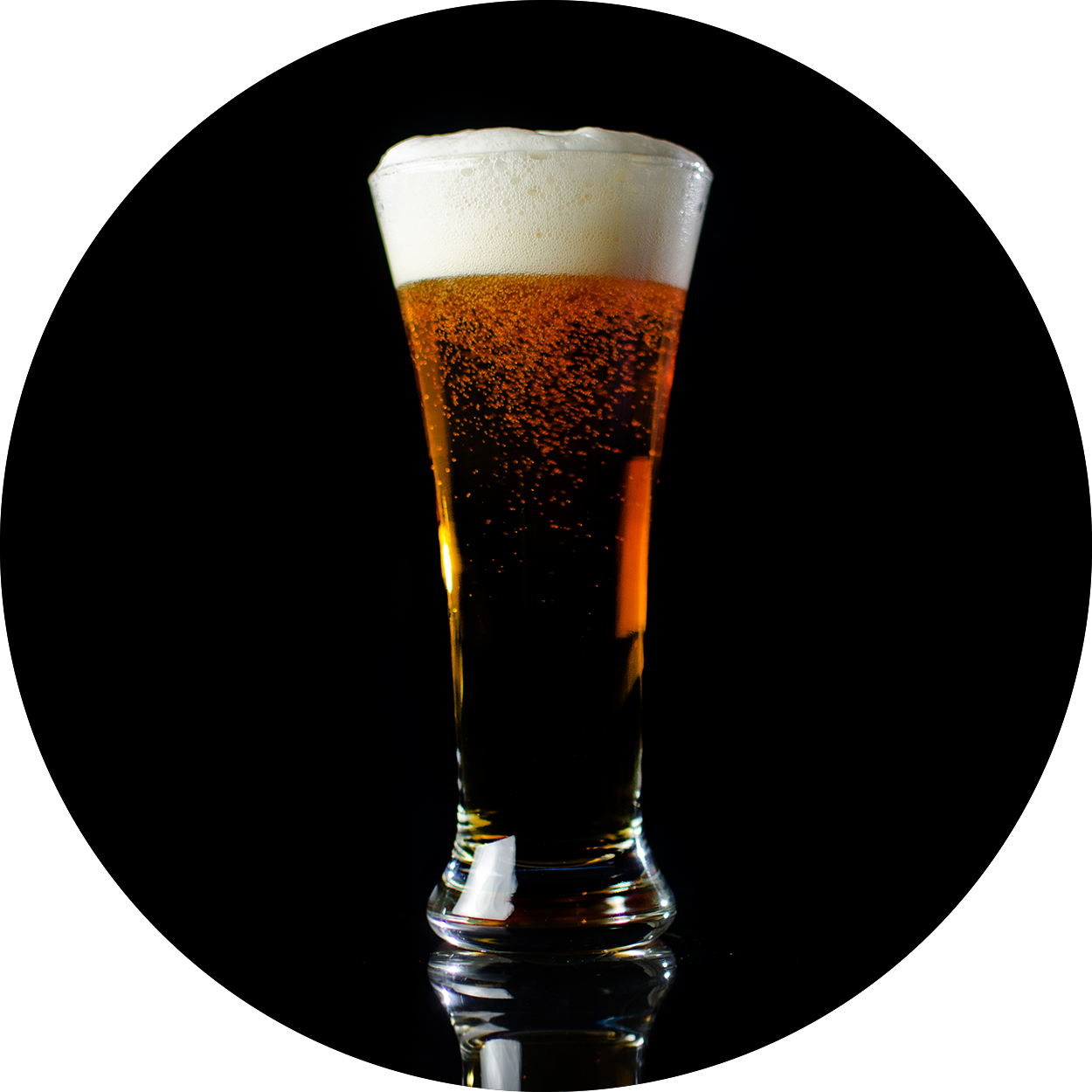 This crowd-pleasing comfort food is rich and creamy. Pair it with an Oktoberfest and the sweetness of the caramelized malt flavors will be enhanced by the salty and savory cheese. The resulting sweet and salty combo is a flavor profile every snack addict knows and loves. Oktoberfest's crisp lager finish offers a refreshing balance to the pasta's heavier body.
Seven Bridges | Jekyll Brewing Company | Alpharetta, GA
Festbeir | Victory Brewing Company | Downingtown, PA
---
Roasted Root Vegetables | American Brett or Bière de Garde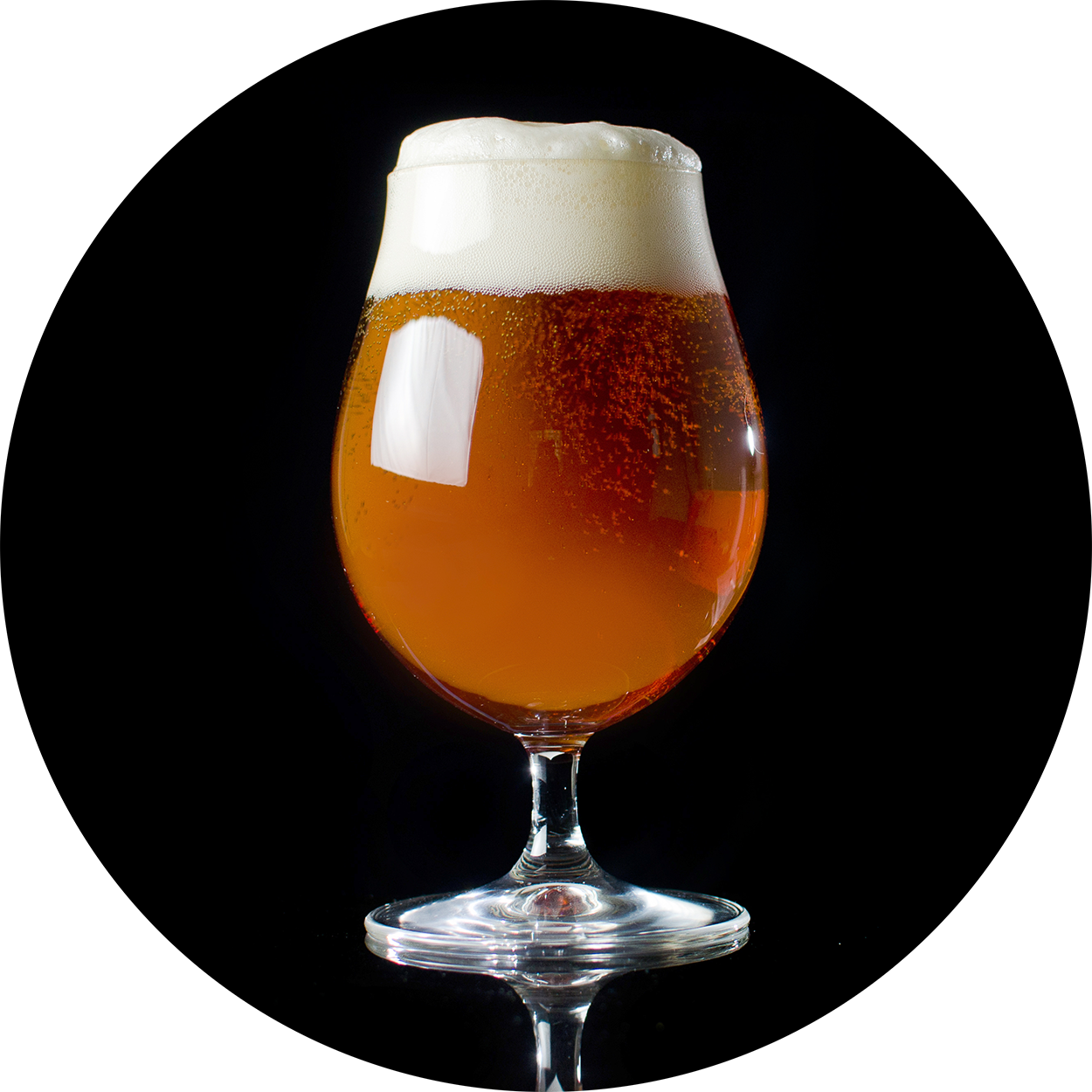 It's an all out funkfest for this pairing of earthy vegetables with "barnyard" beers. Microbes give root vegetables their characteristic earthy flavor. They're also responsible for the funky fermentation in sour beers. There's a vast array of brett, lacto and pedio beers but the subtle sweetness in a farmhouse ale complements the sugars root vegetables store for the winter. Don't be intimidated if someone mentions "horse blanket" — it's nice in small quantities.
Saison de Banc Vert | Green Bench | St. Petersburg, FL
Bière de Garde | Schlafly Beer | St. Louis, MO
---
Sweet Vegetable (Roasted Butternut Squash, Maple Glazed Carrots or Sweet Potato Casserole) | Spiced Seasonal Beer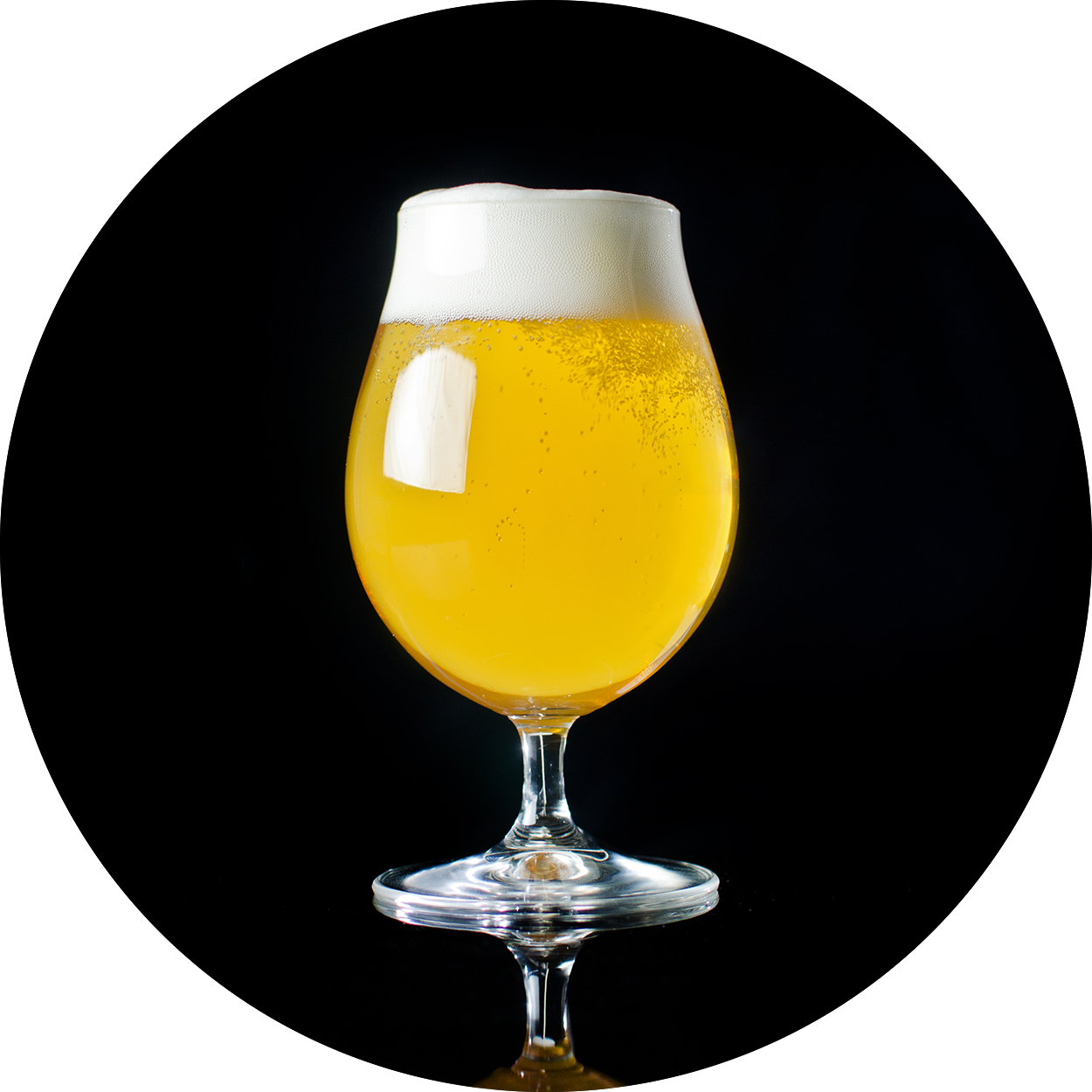 The sweet and spicy flavor combo is popular worldwide. To make it uniquely American we're pairing sweet Thanksgiving side dishes with seasonal beers full of holiday spice.
Great'r Pumpkin (Bourbon Barrel Aged Pumpkin) | Heavy Seas Beer  | Baltimore, MD
Mole Porter (Spiced Chocolate Porter) | Second Self Beer Co. | Atlanta
---
Bitter Vegetable (Roasted Cabbage, Brussel Sprout Slaw or Sauteed Swiss Chard) | Belgian-style Quadruple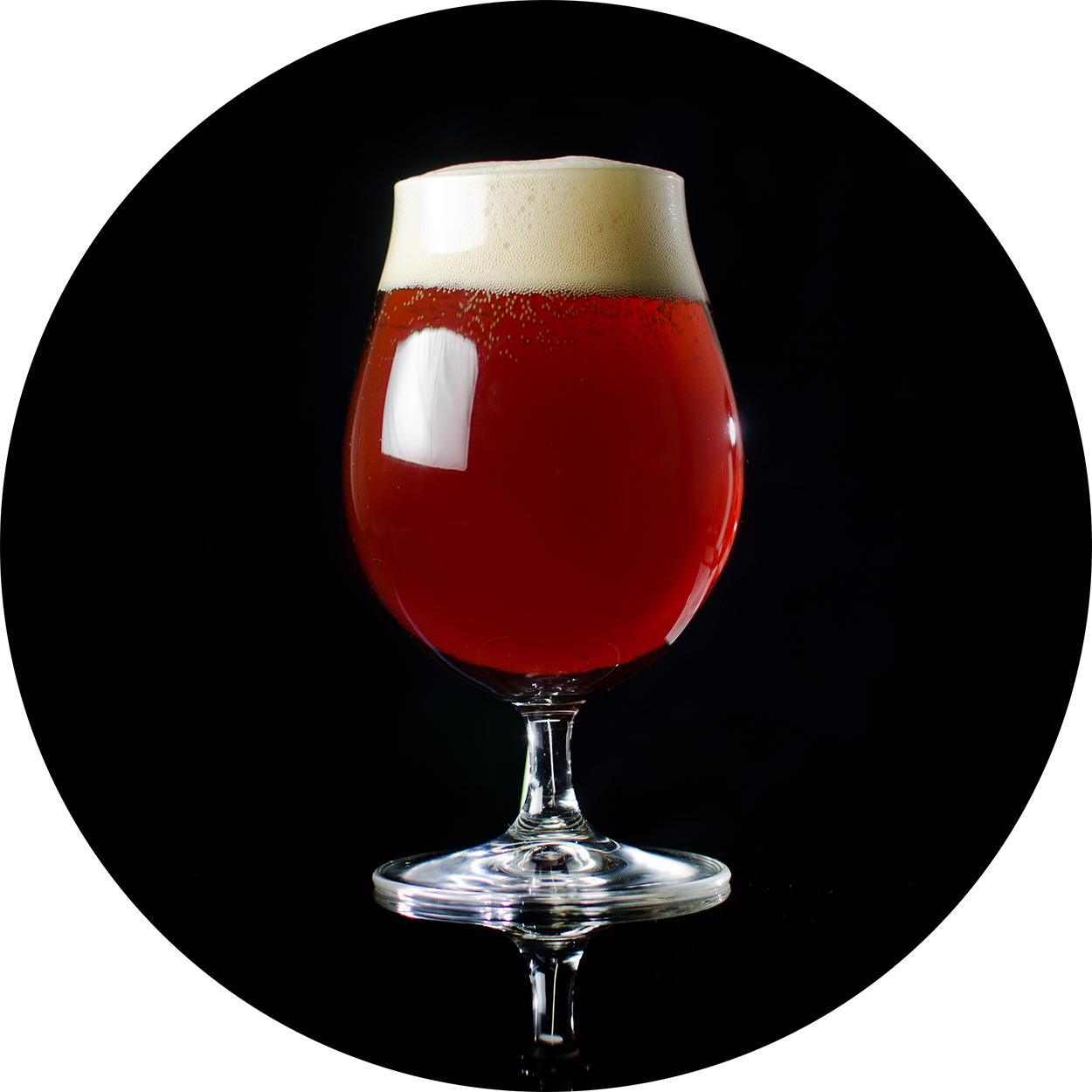 This pairing, along with the next one, follow a fundamental flavor idea that sweetness balances bitterness. For example, sprinkling sugar on a grapefruit tames the bitterness and makes the fruit easier to enjoy. For this course, we're making bitter vegetables more appealing by pairing them with a sweet Belgian-style quad.
Samuel Adams Tetravis | Boston Beer Co. | Boston
Quasimodo | Three Taverns Craft Brewery | Decatur, GA
---
Pecan Pie | Bitter IPA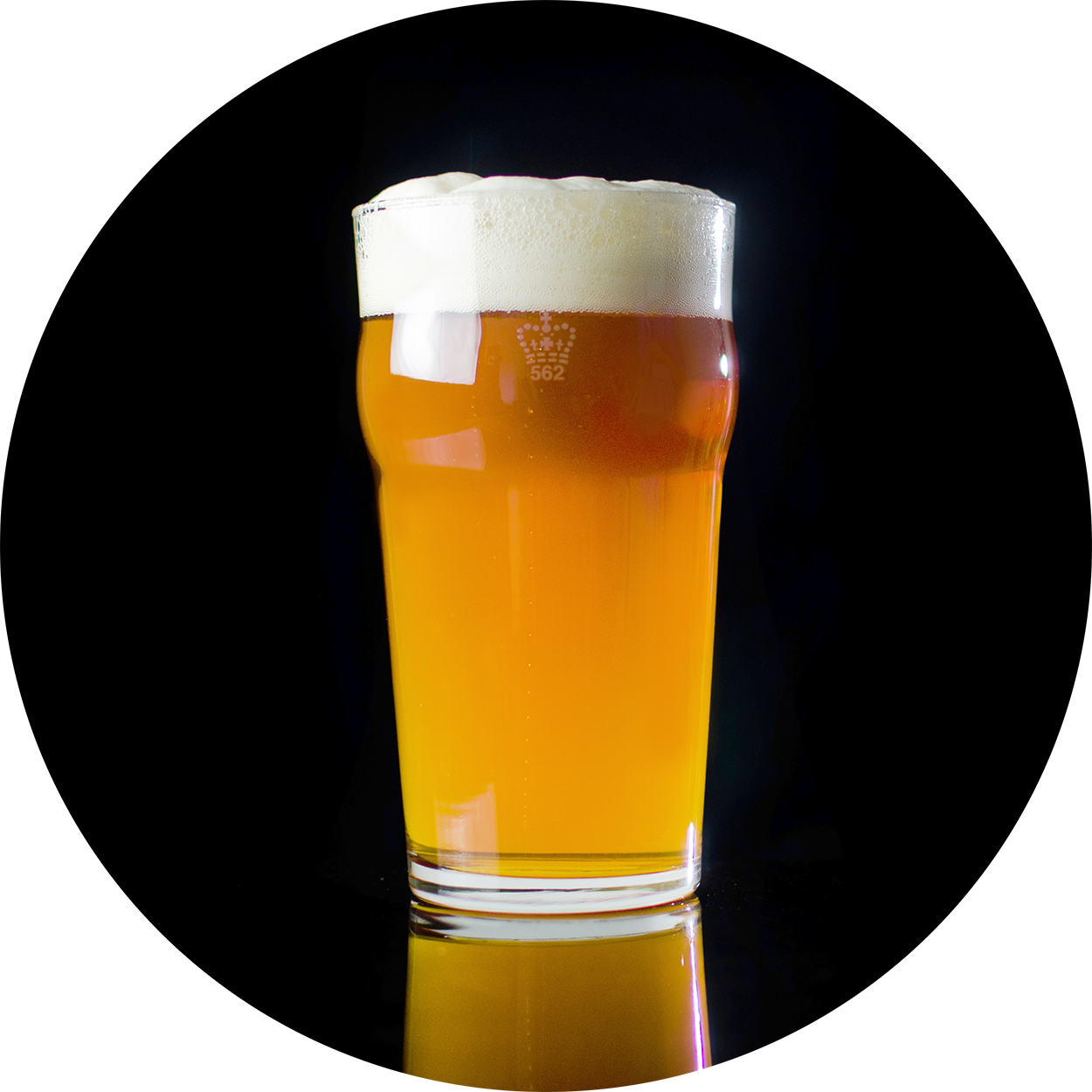 To combat the flavor fatigue that might be plaguing your palate after six pairings we're going to call in the big guns: an intense, resinous, West Coast IPA with a slice of rich pecan pie. Both are strong enough to balance one another while also cutting through the previous flavors that may still be lingering on your tongue. If you don't consider yourself an IPA fan this pairing may be the gateway you've needed. As tested during the previous course, sweet balances bitter. The same principle applies to a sugary dessert and a bitter beer.
Soul Style IPA | Green Flash Brewing Co. | San Diego, CA
Stone IPA | Stone Brewing | Escondido, CA
---
Nibbling on leftovers | English-style Barley Wine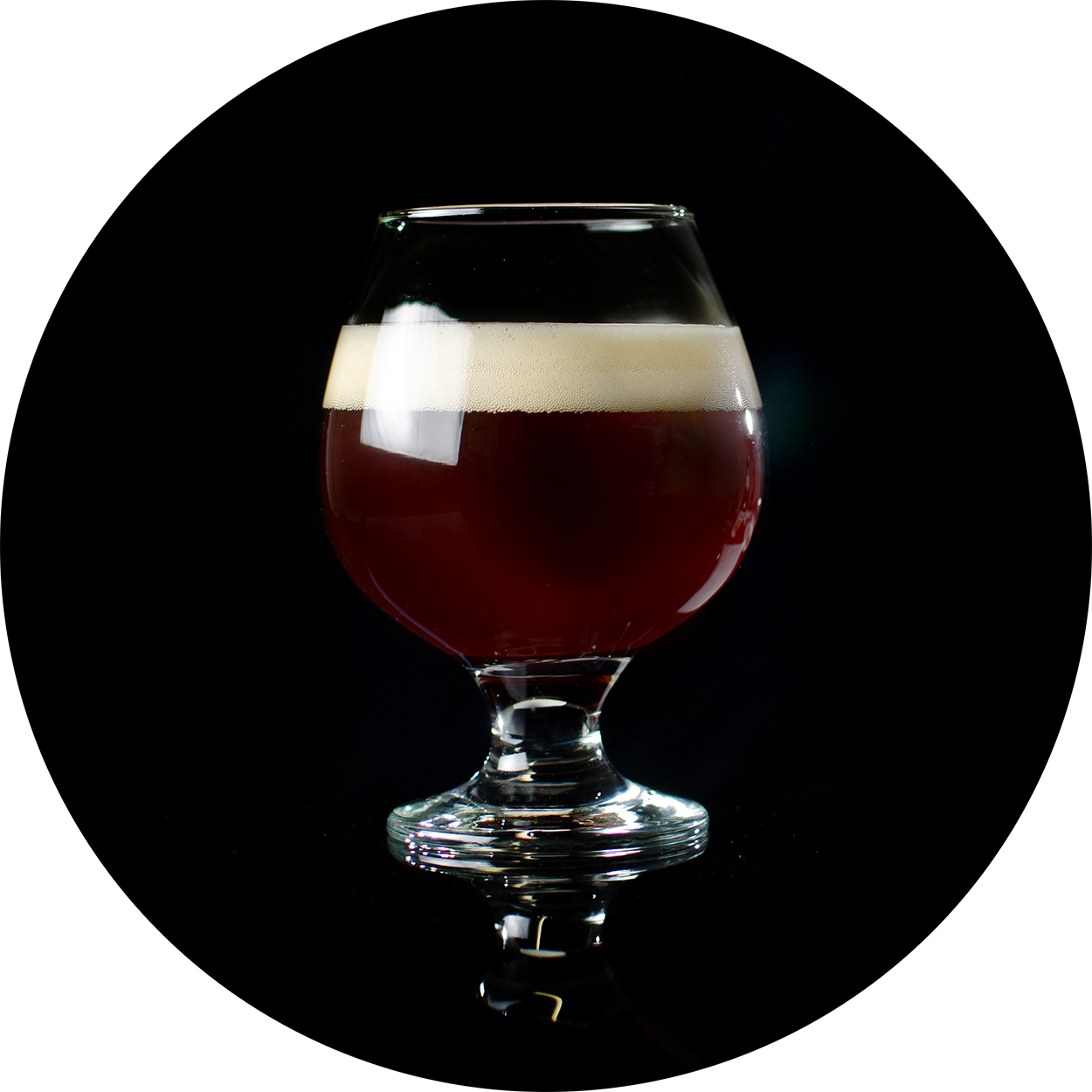 Okay, admit it. You're stuffed but you're a little tempted to keep nibbling on all the half-eaten serving dishes on the buffet. Since it could be another year before you have the chance to enjoy some of these Thanksgiving favorites we encourage you to go for it. Loosen your belt, fill a plate with seconds and pour yourself a goblet of English-style Barley Wine. This high gravity, dessert level brew becomes more enjoyable as it warms. It's a great beer to sip on until it's time to call it a night.
Blithering Idiot | Weyerbacher Brewing Co. | Easton, PA
Arctic Devil | Midnight Sun Brewing Co. | Anchorage, AL
Have a favorite pairing you'll be adding to your Friendsgiving? Let us know in the comments.
CraftBeer.com is fully dedicated to small and independent U.S. breweries. We are published by the Brewers Association, the not-for-profit trade group dedicated to promoting and protecting America's small and independent craft brewers. Stories and opinions shared on CraftBeer.com do not imply endorsement by or positions taken by the Brewers Association or its members.