It's often referred to as Mighty as well as Muddy, but the Mississippi River cuts down a path in the middle of America. That path that could be your next beery road trip. From the headwaters to the Gulf of Mexico, there are dozens of breweries along the Great River Road.
[newsletter_signup_box]
Exploring the Great River Road
The first documented Europeans to see the Mississippi River were Spanish explorer and conquistador Hernando de Soto and his entourage in 1541. Then in 1673, Father Jacques Marquette and fur trader Louis Jolliet paddled canoes from Wisconsin as far south as present-day Arkansas. The former came for gold, the latter for souls.
But the truth is for several centuries an entire people, known to archaeologists as the Mississippians, settled along the river. They built earthen pyramids and used the waterway to trade with communities north and south.
The river remained a highway, and even today barges move freight and cruise boats carry travelers up and down its length. Things have changed in the age of the automobile, but people still love the river and tour along it on what is known as the Great River Road.
Developed in 1938, this system of connecting highways–some national, some state and even a few county roads–runs the length of the 2,348-mile Mississippi River through 10 states.
Along this National Scenic Byway, you'll find more than 70 museums and historic sites chronicle fascinating stories of the Mississippi River Valley, from the birthplace of Mark Twain to Civil War battles to the roots of blues music. State and national parks and wildlife refuges abound. Experience friendly small-town America at one stop and the bright lights of the big city at the next. Minneapolis/St. Paul, St. Louis, Memphis and New Orleans anchor the road trip, from north to south.
Remember that the route changes highways many times, so watch the signs. You can get a free map that provides all the major cities, towns and highway numbers on the Great River Road's website. The Federal Highway Commission also breaks the route down by state with even clearer directions.
Pack some empty growlers and a good cooler and discover craft breweries along the Great River Road.
(VISIT: Breweries and Brewpubs in Historic U.S. Locations)
Breweries Along the Great River Road
Minnesota Breweries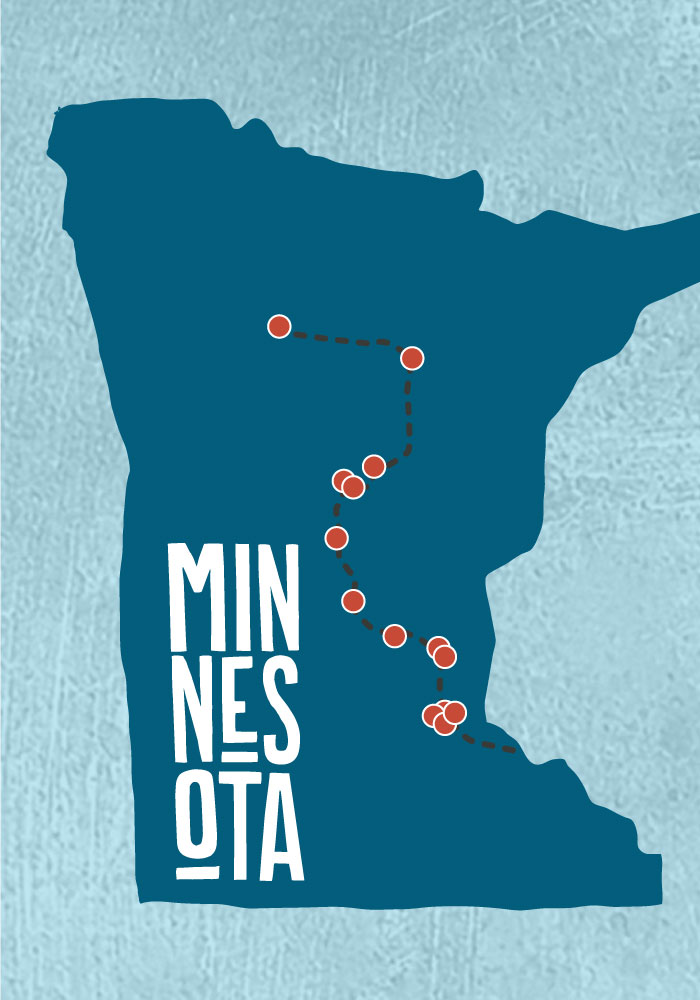 The headwaters of the Mississippi gather inside the glacially formed Lake Itasca in Itasca State Park. Here the mighty river is a modest stream. You can wade across without getting your knees wet. Ironically, the river first heads north from here on its journey to the Gulf. That first stretch from Itasca to Minneapolis/St. Paul runs about 380 miles, crossing the river 18 times on single route, before becoming two routes on either side of the wider river.
After you've wet your toes at the source, the first place to wet your whistle is at Bemidji Brewing. Funded by a Kickstarter campaign, the brewery opened in 2013 in a former drugstore and has had incremental expansions since. The beers switch up constantly with a robust porter and IPA typically among the 12 on tap. Its ample taproom menu of burgers, flatbreads and gyros pairs nicely with them. Bemidji Brewing does fill other branded growlers–not always a given in Minnesota.
After Bemidji, you'll find craft beer in Grand Rapids at Klockow Brewing, in Crosby at Cuyuna Brewing, on either side of the river in Brainerd (Roundhouse Brewery) to the east and Baxter (Jack Pine Brewery) to the west as you come down out of the Northwoods.
Then stop at Starry Eyed Brewing in Little Falls, a big pole barn with a picnic-table taproom insight of the brewhouse. Play a little cribbage or other board games with your sample flight. Along with some well-received standard beers, try the Tapfoolery and Hopfoolery beers, weekly changing small batches. There's free popcorn and bonfires in the beer garden at night.
You're on Minnesota 15 as you roll into St. Cloud, which puts you a block away from Pantown Brewing. If you want to head downtown before continuing south, Beaver Island is three blocks from the river on Minnesota 23. County Road 75 runs through Monticello, right past Rustech Brewing, then on to Anoka for 10K Brewing and Coon Rapids, home of Alloy Brewing.
(PHOTOS: Breweries and Brewpubs in Historic Buildings)
Minneapolis/St. Paul
The Twin Cities represent the first metropolis of brewing on this road trip, and you could spend a couple weeks here. The National Park Service's Mississippi River Visitor Center is in St. Paul within the Science Museum of Minnesota. If you can't decide on which of the dozens of breweries to visit, start in the brewery-dense northeast Minneapolis neighborhood with a number of great options including Dangerous Man, Indeed and Fair State. The entire area is walkable.
The veteran Summit Brewing in St. Paul overlooks the river. Edgy Surly Brewing and its production brewery and beer hall opened in 2014 as a destination brewery. Mission accomplished. The brewery's Furious IPA is quite popular and crosses state lines, and the creamy Coffee Bender ale is smooth enough for breakfast.
Minneapolis Town Hall Brewery is one of the "old guard" here dating back to 1997. They produce more than 50 beers each year and there are 17 on tap plus some casks. And the food is good. Pryes Brewing sits along the riverbank with a large taproom and a patio with water views. Citrusy Miraculum IPA and a raspberry Berliner Weisse are staples on the 12-tap menu, which includes cask ales and a bit of barrel-aged beers. Only pre-filled growlers and cans are for sale.
South of the Twin Cities, at Hastings, the route splits so you can travel on either side of the river from that point on. Stop in at the family-run, community-focused Spiral Brewery, named for a historical bridge that once crossed the river. The brewery is steps from the modern bridge and two miles from where the river meets the St. Croix and becomes the state line. For Wisconsin, you could cross the Mississippi on U.S. 61 and follow U.S. 10 east to pick up Wisconsin 35 to continue south.
But consider staying on U.S. 61 south to Red Wing on the river, home to the factory of the famous shoe brand and, of course, Red Wing Brewing for a draft and a house pizza. Before and after Red Wing, the highway deviates from the river, but 10 miles south of town it follows closely along the edge with rising bluffs to your right.
Reads Landing Brewing in the blink-and-you'll-miss-it town of the same name occupies an 1869 dry goods store. Cremona Cream Ale is the staple with a rotation of others, and the river is steps away with river and rail traffic frequently passes. The brewery has a full menu and the shrimp and grits is a nice foreshadowing of where this trip is heading. Winona is the last beer stop in Minnesota. Island City Brewing has reliable core beers and some well regarded rotating brews.
(VISIT: Great Brewery Rooftops)
Wisconsin Breweries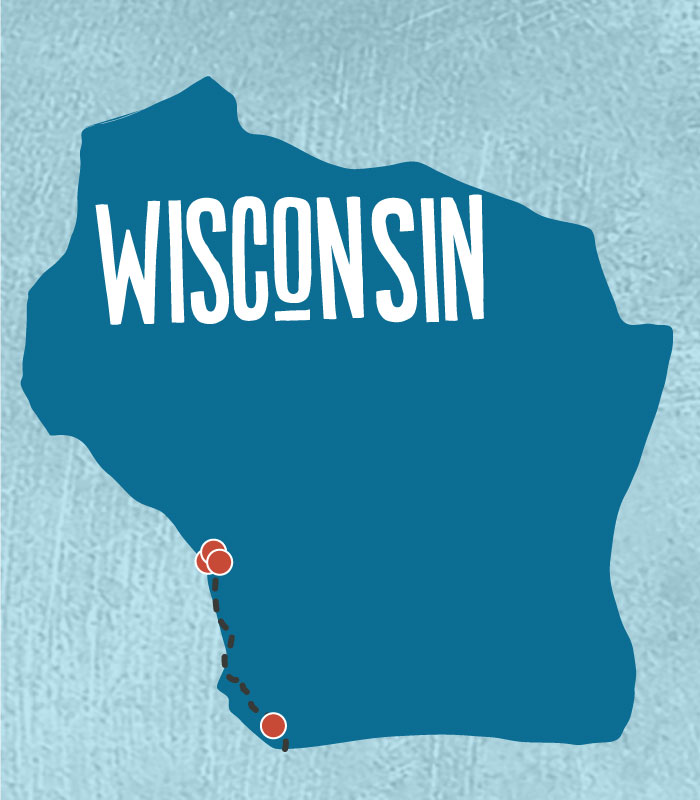 From Winona you can continue south to cross into Wisconsin at La Crosse on the U.S. 14 Bridge that takes you right into downtown. La Crosse is a pleasant stop, with Turtle Stack Brewing in the historic downtown a block off the river, 608 Brewing, the newest addition, and Pearl Street Brewery, a brewing powerhouse in a converted shoe factory. They brew Linalool, an American-style IPA that uses Northern Discovery hops, a recently discovered Wisconsin variety. Riverboat tours are available in season from the park downtown. As you head south out of La Crosse, pass the former G. Heileman Brewery (now City Brewery, not open to the public) to see the world's largest six-pack. Get a selfie with their statue of King Gambrinus, a legendary beer hero of Europe, often erroneously referred to as brewing's patron saint.
Wisconsin 35 follows close along the river. The towering bluffs continue from here. You can expect eagle sightings, and a few small towns here and there looking west across the river at Minnesota, and then Iowa 5 miles south of Genoa. After Prairie du Chien, cross the Wisconsin River and at Bloomington, the Great River Road hops to Wisconsin 133 as it heads closer to the river again.
The next stop is an historical one and you won't want to miss it. Potosi, Wisconsin, was home to its namesake Potosi Brewing from 1852 to 1972. The maker of Good Old Potosi Beer occupied a four-story brick building just off the big river, and for years after its closing–despite being listed on the National Register of Historic Places–the property gradually deteriorated to the point where a tree actually grew out of the rooftop. But town members had a plan to bring it back to life and formed the Potosi Brewery Foundation.
In 2003, the American Breweriana Association was looking for a home for a proposed museum that would feature members' collections. This town of just over 700 residents made a proposal and won, beating out Milwaukee and St. Louis. The foundation managed to raise enough money in grants and donations to fund this $7.5 million project, and in 2008, the museum, with more than 70 exhibits of historical items from breweries all across the United States, opened its doors. The Great River Road Interpretive Center and Transportation Museum also took up residence here. But most importantly, Potosi Brewing fired up its brew kettles once again.
The brewery has since added a larger production facility and distributes in bottles and cans throughout Wisconsin. The onsite restaurant serves great food and features 14 beers on tap, including some barrel-aged beers and other rare varieties.
(BEERCATION: Breweries Along the California Zephyr Train Route)
Iowa & Illinois Breweries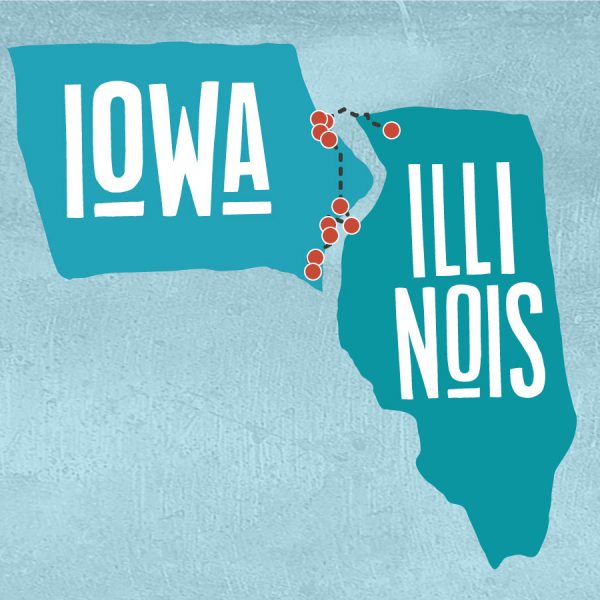 Once you leave Wisconsin, the beer-focused route is going to hop back and forth between these two states. Past Potosi, breweries along the Great River Road continue on U.S. 61 and it crosses to Iowa at Dubuque, home of the National Mississippi River Museum. Halfway across the river is Hamm Island where you can stop in at Catfish Charlie's Brew Pub for Catfish Creek beers off their two-barrel system. The restaurant is known for its southern-style seafood. The river is right outside. 7 Hills Brewery is located in an old warehouse in the historic mill district. Beers range from pilsner and session pale ales to something a bit less common such as sours and a smoked stout. The food menu includes burgers, pizzas and other pub fare. Throw Dimensional Brewing and the highly regarded Jubeck New World Brewing in there, and Dubuque becomes a great stop for the night.
At this point along the Great River Road, you need to choose a side of the river. That is unless you decide to backtrack and hit everything all the way down to the Gulf. Here, you can cross into Illinois, and Galena is the first beer town and is a tourist attraction in itself; the city has an impressive collection of preserved 19th-century buildings amid picturesque rolling hills. From Dubuque take U.S. 20 into Illinois and its 14 miles to Galena Brewing Co. You could cut back to the Iowa side at the Quad Cities.
Continuing south, find Bellevue with the family-run nanobrewery, River Ridge Brewing, then Le Claire, home of Green Tree Brewery and the Mississippi Valley Welcome Center.
Davenport and Bettendorf in southeastern Iowa, and Rock Island, Moline and East Moline make up the Quad Cities. Yes, we realize that is actually five. Davenport features Front Street Brewery. It was founded in 1992 and now occupies two locations four blocks apart on Front Street: the brewery and taproom and the brewpub with a full food menu. They tap weekly firkins. Great River Brewing, also just off the river, provides seasonal outdoor seating and has a reputation for a steady production of experimental brews.
On the Illinois side, Bent River Brewing has brewpub locations in both Rock Island and Moline. Continuing south on the Great River Road on the Iowa side, it's a 40-minute drive to Muscatine and Contrary Brewing, where you can find 20 small-batch beers on tap, with the menu constantly changing. Drive another hour to Burlington for Parkside Brewing and yet another Bent River location if you missed the other two.
Fort Madison is another 20 minutes south, with Lost Duck Brewery, housed in a couple 1864 brick buildings right on the river. Last call in Iowa is another half-hour south in Keokuk at V's Restaurant and Brewpub. The beer list balances between lighter, easy-drinking brews and bolder styles. Try the spicy fried pickles as an appetizer. From Keokuk cross the Des Moines River and enter Missouri south of town.
(READ: Finding Craft Beer at Amusement Parks)
Missouri Breweries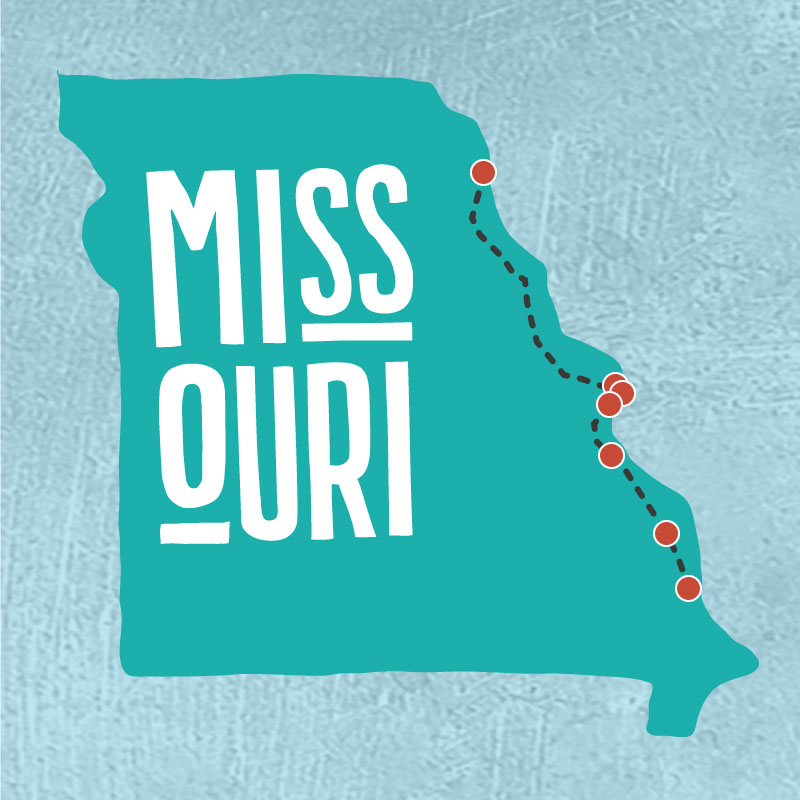 Hannibal is the birthplace of Samuel Clemens, the Mississippi River's biggest writer, and has a brewery honoring him, within sight of the … well, not the water, but the earthen dike that keeps it out of town. Mark Twain Brewing offers Twain-themed brews (Jumping Frog IPA, Huck Finn's Habanero Apricot Wheat) and sits across the street from his childhood home, which is now a museum.
Heading south on the west side of the river following Missouri 79, the Great River Road takes you two hours to another brewery mecca: St. Louis. Stop in and see (or go up in) the 630-foot Gateway Arch on the banks of the Mississippi. The water runs south, but American music moved north. Blues came up out of the Mississippi Delta, putting down roots here and in Memphis. Beyond the Arch National Park, head west to visit the National Blues Museum.
Notable for their wild and sour beers, Perennial Artisan Ales maintains separate brewery spaces for the funky and non-funky brewing. The adjacent Taproom is in a converted industrial space. It has an ever-changing short menu and is both family-friendly and open to dogs. Along with the 12 beers on tap, there are typically as many or more in bottles, most of which are for carryout.
Head toward downtown and you will cross the Historic Route 66 (another great craft beer road trip, by the way) and find 4 Hands Brewery with 14 on tap, with a good mix of standards and seasonals and a bit of barrel-aging and a sour program.
Urban Chestnut Brewing has a location with a beer garden in the heart of downtown, but its first location farther west has a separate area for trying test batches. The brewery is best known for its excellent treatment of German-style beers.
If history appeals to you, cross the river and the east-side Great River Road passes by Cahokia, a National Historic Landmark and UNESCO World Heritage Site. It reveals the history of the Mississippian people who built earthen pyramids here long before Europeans arrived.
Otherwise, stay on U.S. 61 heading south from St. Louis, and your next stop is 30 miles away in Festus, home of Main & Mill Brewing. The ground floor is a family restaurant but there's also a taproom upstairs with a covered deck.
After that, you'll do a little state-line zig-zag as you cross the river into Illinois twice. First stop is 50 miles south of Festus where you take the Missouri 51 bridge back over to Chester, Illinois to visit St. Nicholas Landmark Brewpub. Located in an 1830 landmark building (get it?) this is the second location of the Du Quoin-based brewpub (which also occupies an historic building). In Chester, the brewpub stands on the banks of the Mississippi, offers 12 St. Nicholas beers on tap, and serves burgers, sandwiches and appetizers such as Pint of Bacon and St. Nick Fries (beer cheese, buffalo sauce and bacon bits).
Drive back over the bridge and stay on Missouri 51 south 13 miles to Perryville for Jackson Street BrewCo, a three-barrel operation making some impressive beers that go well with its brick-oven pizzas. New small and experimental batches pop up every two weeks.
From here the route connects down to Cape Girardeau, where you find a twofer: Minglewood Brewery and Ebb and Flow Fermentations. Then it's back into Illinois one more time, heading south to Cairo, Illinois. From there you cross the Ohio River into Kentucky and head south where that river gives up its water to the Mississippi.
Kentucky
And here's where breweries along the Great River Road run dry, so to speak. It's not a surprise, given the state's patchwork of dry counties, but at the time of writing, there was not a single brewery along this stretch. But the territory does have plenty of natural beauty. U.S. 51 takes you through Kentucky connecting to Kentucky 94 to bring you back toward the river and cross into Tennessee (Kentucky 94 becomes Tennessee 78). Just before the border, check out Reelfoot National Wildlife Refuge. Feast or famine. Your next stop more than makes up for it.
(VISIT: Breweries with Hotels, Inn, Campgrounds and More)
Tennessee Breweries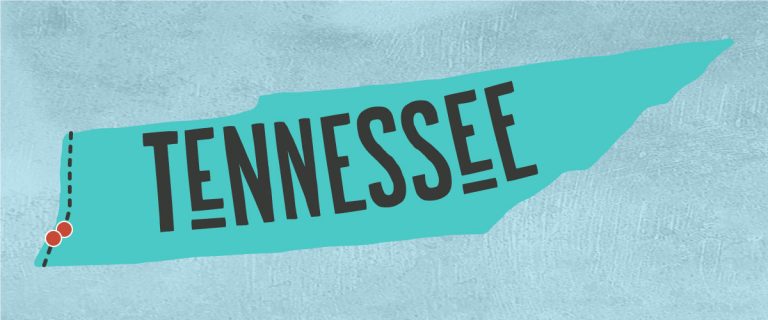 The Tennessee selection of breweries along the Great River Road perks up with you reach the Birthplace of Rock 'n' Roll: Memphis. With plenty of blues and barbecue to pair with your beers, you also have a bevy of attractions to explore: Graceland, Memphis Rock'n'Soul Museum, Sun Studios, the National Civil Rights Museum and more.
If you plan to stroll Beale Street, the closest brewery is High Cotton Brewing, with up to 10 beers on tap. Ghost River Brewing is closer to the river itself, and a 20-minute walk off of the west end of Beale. Its mainstays are very approachable with a cream ale, golden ale and Irish-style red which are also bottled, and the brewery brings out Oktoberfest and other seasonals. Brewers' Series beers go experimental. No food here but food trucks often serve and so do other local vendors.
While Memphis is not as beer-sodden as St. Louis or the Twin Cities, there are enough breweries to easily fill two or three days if you take in some of the sights.
(VISIT: Craft Breweries in Beach Towns)
Mississippi Breweries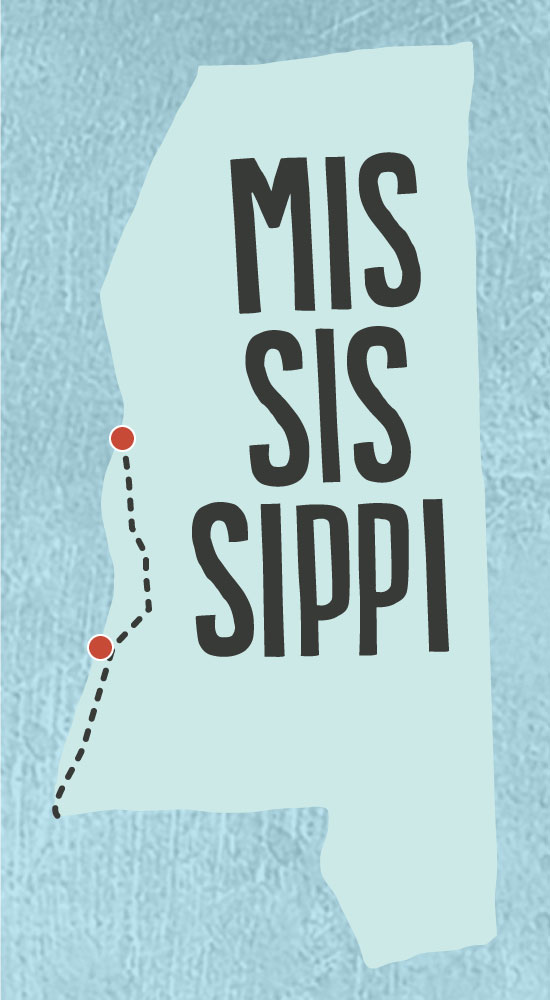 Rest up in Memphis — it's about a four-hour drive to Vicksburg and Key City Brewing. It was founded in 2018 by a brewer who cut his teeth in the San Diego beer community. The brewery quickly made a name for itself with the easy-drinking blonde ale Mississippi Queen. Other styles include IPAs, stouts, sours and more, but Belgian-style beer is where the brewer and his wife got their inspiration to open a brewery. Expect to see some on the tap list. And as they share the address with Cottonwood Public House, you have craft cocktails and artisanal pizza as well.
Continuing south on U.S. 61, you arrive in Natchez and Natchez Brewing.
Owner and founder Lisa Miller hails from Plymouth, United Kingdom. She met her future husband and brewer, Patrick, while he served in the U.S. Marines. They settled here, in Patrick's birthplace. The beers are available also in bottles and their Wild Ale Series is notable. Pizza Lab serves wood-fired pies in the taproom.
Cross the Mississippi here and continue on the west side track. It's closer to the river and more scenic. Plus, another 45 miles south, the Mississippi River, which initially forms the border between Mississippi and Louisiana, passes fully into the latter. After that, Louisiana owns this journey to the last pint.
(READ: 9 Remarkable Brewery Taprooms)
Louisiana Breweries
A couple hours south of Natchez is Baton Rouge where Tin Roof Brewing is on the east side of the river just south of U.S. 10. Voodoo, a hazy, dry-hopped American pale ale is a mainstay. Ten taps include a nitro line and many of their beers are canned. Watch for scheduled free tours.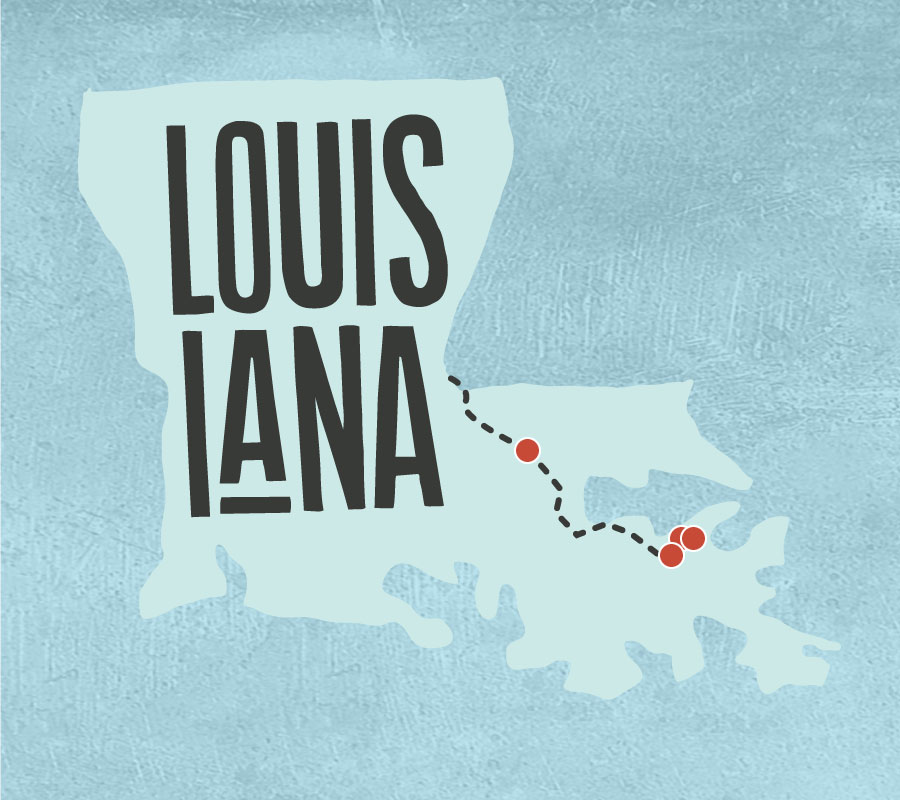 After Baton Rouge, the river and route make their bend to the east, which brings you to the Big Easy. New Orleans seems to have lined up most of its breweries along the river. Take your pick. Just off Frenchmen Street, the city's popular stretch of music venues, Brieux Carre Brewing runs a seven-barrel system to keep a dozen rotating beers on tap. The brewery name is a play on Vieux Carré, the French Quarter.
Parleaux Beer Lab, as the name suggests, plays around with its beers putting an emphasis on creativity rather than devotion to style. The taproom opens to the street and a pebbled beer garden has ample seating with a bit of shade.
NOLA Brewing founder Kurt Coco was stunned to find that an old standard, Dixie Beer, was no longer brewed locally. So he opened a brewery and brought in one of Dixie's former brewers and as a result fixed it. They started with a blonde and a brown ale, and now produce eight staples year-round, plus some seasonals. They're all available in cans. NOLA Brewing has some rooftop seating at their taproom and serves good barbecue to go with their 20 taps. Most of those beers are available in cans as four-packs and six-packs, and some come in crowlers. Tours are available at the brewery.
Fortunately for beer lovers, the Big Easy lies near the finish line and you could lose a few days here celebrating. But if you really want to be precise, pack a couple growlers and follow Louisiana 23 the last 75 miles to Venice, where the Great River Road officially ends.
CraftBeer.com is fully dedicated to small and independent U.S. breweries. We are published by the Brewers Association, the not-for-profit trade group dedicated to promoting and protecting America's small and independent craft brewers. Stories and opinions shared on CraftBeer.com do not imply endorsement by or positions taken by the Brewers Association or its members.