If you don't think about craft beer when you think about Florida's Emerald Coast, it's time to get your head out of the sand.
Although it's mostly known for sugar-white sands, a laid-back lifestyle and tacky t-shirt shops, the Emerald Coast is also home to a growing craft beer scene. From Pensacola in the west to Panama City Beach in the east, more than a dozen Emerald Coast breweries and brewpubs call this area home.
You may come to the Emerald Coast for the beaches, but you'll come back for the hospitality and beer.
"Our Taproom is Our Handshake"
Tucked just off U.S. Highway 98 in Santa Rosa Beach lies Grayton Beer Company. Grayton's motto — "Slow down, you're here," – sets the tone for their easygoing vibe. Owner Jamey Price will tell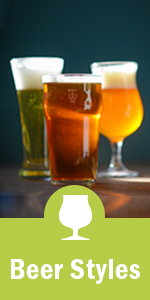 you Grayton Beer Company represents the community, first and foremost.
"When Candace and I started the brewery, we wanted to create something in an area that was not reliant on tourism and real estate. Not only did we want to create something that would provide year-round jobs, but we wanted to create a business that would have relevance," he says. "When I decided to do it, and Candace gave me the thumbs up, we said, 'Let's create an environment that gives us the ability to bring our children back here.'"
(VISIT: Find a U.S. Craft Brewery)
Price and his team will produce 15,000 barrels of beer in 2017, ranging from their 30A Beach Blonde and 1890 Founder's Ale to the pale ale and Fish Whistle IPA. Within its 30,000-square-foot brewery and taproom, beer lovers will quickly find a brew that suites their style.
"Our taproom is our handshake, so if we can get people in here, they understand that local people make their beer every day and are fighting to make sure that beer is the best possible beer they can produce," Price says. "That's who we are."
On any given day, there is live music, food trucks, and families playing corn hole with their four-legged friends.
"We have so many breweries that are coming up and everything is hyper-local, and that's such a cool concept," he says. "When other breweries pop up and come online, whether they are a production brewery or a brewpub, to give another layer of education for our locals and tourists, that's a great thing."
Panhandle Breweries Gain Momentum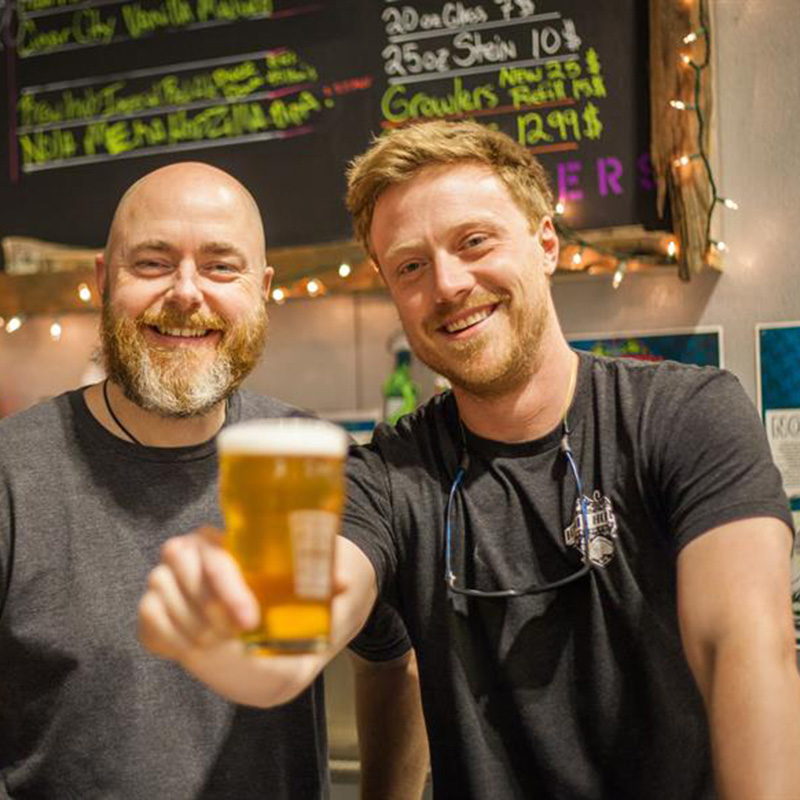 A short walk from Grayton Beer Company, the brewers at Idyll Hounds Brewing Company are not only making beers they love to drink, but they are brewing beers that can appeal to everyone from the local beach bum to a craft beer aficionado. Owners and brewers Frasier Hansen and Shawn Sherman come from a culinary background, which helps guide their creativity.
The lineup at Idyll Hounds is constantly evolving, but it centers around their flagship brews: Divide & Conch'r, Man O' Wheat and the recently introduced Ghost Crab Pilsna. You'll definitely find plenty of other unique brews in their taproom, whether it's a barrel-aged project, an incredibly drinkable New England-style IPA, or a beer infused with mango and habanero.
(READ: The New England IPA; The Anti-IPA)
"Idyll Hounds is really the creative outlet and our unique voice through beer," the Hounds, as they refer to themselves, will tell you.
"Years ago there was no scene, and now people are coming down here to enjoy beer and other fun events, then taking things back home to share — it's pretty awesome to see," the Hounds say. "It's really cool to see that and see this area become more than a beach destination."
"Even though we may be considered a tourist destination for the beaches, some amazing craft beers are being poured by the local breweries," says Bill Bunning, head brewer at Ye Olde Brothers Brewery, Navarre's first independent brewery.
Bunning is currently creating big flavors out of a space that's no bigger than a mid-to-large-sized shed – but he has bigger plans. Ye Olde Brothers is currently expanding its one-barrel system to a 10-barrel system. Then, Bunning plans to distribute throughout the Panhandle.
Their beers include the Panhandle Porter, the Blackwater Stout, East Bay IPA and Black Bear Honey Wheat. When you stop in, know that a visit isn't complete without one of the delicious brick oven pizzas. Did we mention that lounging in the rocking chairs on the porch is encouraged?
"The Emerald Coast should definitely be considered a craft beer destination," he says. "Not only do we serve amazing beer, but the area has plenty more to offer."
(LEARN: Beer 101 Online Course)
Breweries Add to the Beach Experience
Businesses like the Emerald Coast Beer Trail are taking advantage of the growing market, offering beer-themed adventures that take beer lovers from one brewery to another on the EC Party Bus. It's a great way to explore Emerald Coast breweries without having to drive.
You may come to the Emerald Coast for the beaches, there's no doubt about that. When you look at the sugar-white sands and emerald green waters, what's not to love? From golfing and tennis to deep sea fishing, parasailing and world-class eats, there's plenty of activities to keep you busy. But this growing craft beer scene adds another level of fun for visitors. From Grayton Beer Company and Idyll Hounds Brewing Company in Santa Rosa Beach to Ye Olde Brothers Brewery in Navarre and Pensacola Bay Brewery, Gulf Coast Brewery and Redneck Riviera Brewing Project in Pensacola; to Props Brewery in Fort Walton Beach, Destin Brewery in Destin, 3rd Planet Brewing in Niceville; and Nivol Brewing Company in Panama City Beach, we guarantee you'll find an amazing beer.
So if you love great beer that's locally crafted and a bit adventurous, a trip to Florida's Emerald Coast is a must. We'll supply the beer, sunshine and sand — cheers!
CraftBeer.com is fully dedicated to small and independent U.S. breweries. We are published by the Brewers Association, the not-for-profit trade group dedicated to promoting and protecting America's small and independent craft brewers. Stories and opinions shared on CraftBeer.com do not imply endorsement by or positions taken by the Brewers Association or its members.