Nestled on the eastern slope of the Sierra Nevada Mountains, Reno, Nevada, spent decades as a getaway for gaming. But with a plethora of hiking and biking trails, rivers and quirky charm, Reno's appeal is widening. It's a melting pot of sorts, playing host to Hot August Nights, the Reno Rodeo and Burning Man, and this loveable "Biggest Little City in the World" attracts people looking to do just about anything – and that includes beer travelers.
During this Reno revitalization, the craft beer industry has planted its roots. There are more than 10 breweries in the immediate Reno area and at least five more in planning as of early 2017. Many have been around for 10+ years including Brew Brothers, Silver Peak and Great Basin. Here's how beer travelers can take advantage of everything it has to offer.
(MORE: Mark Your Calendars for American Craft Beer Week 2017)
Downtown Reno Breweries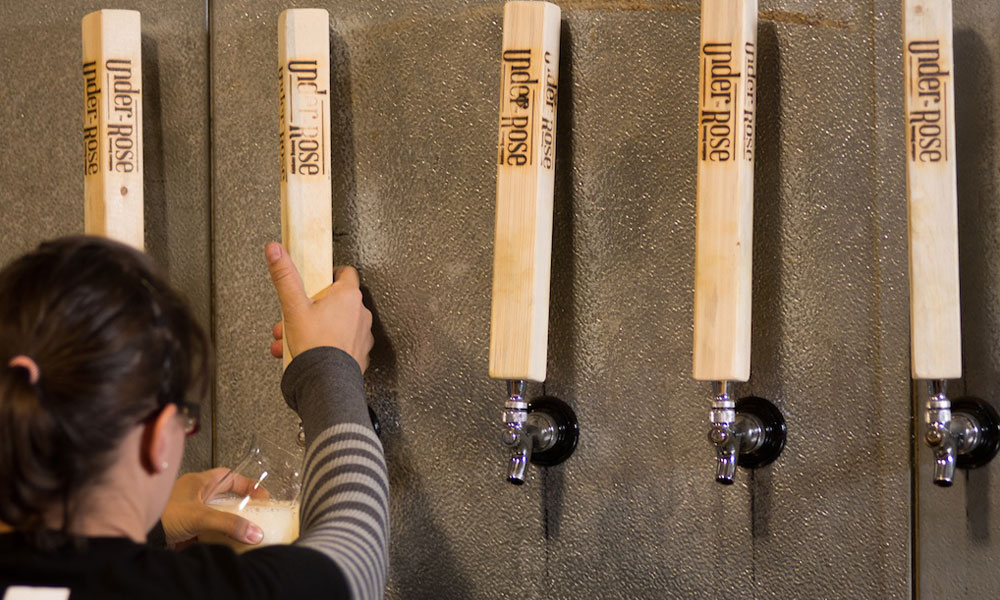 First stop on the Reno beer train is Pigeon Head Brewery, located in Reno's unofficial Brewery District. Pigeon Head has quickly become a local favorite and specializes in lagers and other flavorful experiments like Pineapple Basil IPL and Mandarin Chili Pale Ale.
After your taste buds have been satisfied, cruise on over to Under the Rose (UTR). Look for the well-blended UTR sign high above the outside entrance. The taproom, hidden behind a large and clunky steel door, elicits a speakeasy atmosphere. Under the Rose specializes in European-style and barrel-aged brews. They offer saisons, sours and a variety of Belgian beers.
Brew Brothers, a World Beer Cup medalist, is located inside the Eldorado. The atmosphere is lively and the brewery serves as a restaurant during the day. At night, they host a live band, DJ and turn into a club where you can dance the night away.
(MORE: BrewDog Unveils Plans for INSANE Craft Beer Hotel)
As you migrate further south into downtown, walk slowly and absorb your surroundings. The Reno Arch is the most iconic symbol of the city. Not far from the arch is the RiverWalk District. This area is a conglomerate of restaurants, bars, shopping and the Truckee River. Located just off the river is Silver Peak, one of the oldest breweries in the area. Embrace their low-key vibe and unwind with food and any of their house or seasonal beers, including their staple, the Red Roadster.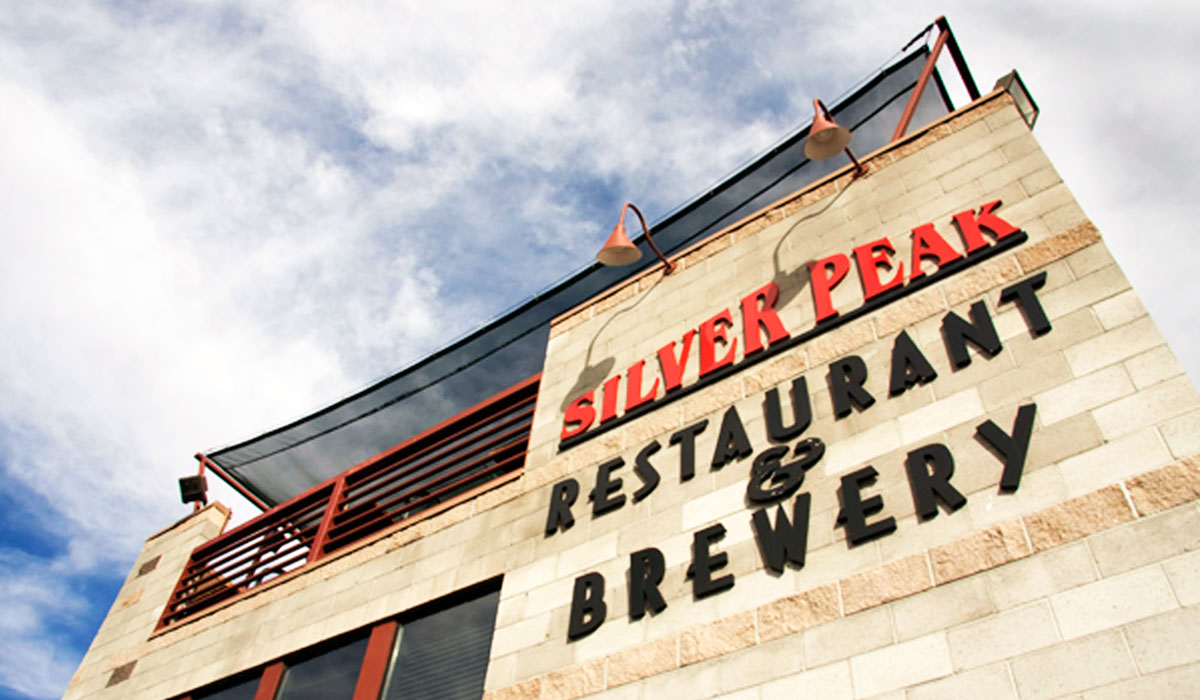 Work off lunch by strolling through the various parks located along the river. Enjoy the scenery — majestic mountains surround this small city. The Virginia Street Bridge is a historical landmark and the informal end of downtown. The bridge is located next to the Washoe County Courthouse which put Reno on the map back in the '60s for couples seeking a quick divorce. Legend has it women would throw their rings off the bridge into the river as a symbol of their freedom. As you cross the bridge south to reach your next watering hole, you can consult with your travel partner about how many more beers it would take before either of you are willing to brave the frigid waters and dive for diamonds.
Breweries to Visit in Midtown Reno
Midtown speaks volumes for Reno's Renaissance. Once an underdeveloped neighborhood, Midtown is now the hip and happening place of Reno, full of local boutique shopping, restaurants, bars, yoga studios, hair salons and modern professional offices. It is becoming the ideal location for new breweries, making it an excellent destination for the visiting craft beer lover.
Six Four Growler is one of the first places you will come across in Midtown. It is a growler fill station with 28 different local and regional beers on a rotating tap. Their available beer styles range from a light lager to a Belgian-style tripel. Whether you're in town to ski or headed to the lake for a beach day, this is the perfect place to grab some to-go beer before embarking on your adventure.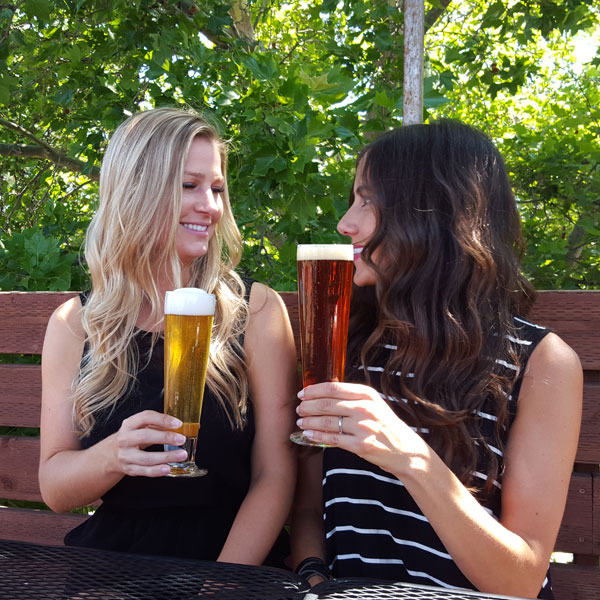 Just down the road, you will find Brasserie St. James. Nicknamed The Brasserie for short, the brewpub has a red brick decor and fireplaces situated throughout making the atmosphere very inviting. The Brasserie specializes in old world style craft beer. In 2014, they won Best Mid-Size Brewpub at the Great American Beer Festival. You can't go wrong with any of their gold medal brews which are clearly marked on the menu.
(MORE: Great American Beer Bars 2017)
Our final stop in Midtown will be The Brewer's Cabinet. Brewing for the public since 2012, this cozy nano brewery offers a wide selection of beer that will satisfy the taste buds of any craft beer lover. Their mission is to spread awareness of the local brewing community by featuring other local beers on draft in addition to their own. You have to try their Dirty Wookie. Even if you aren't a brown ale fan, try it for the epic name. The Brewer's Cabinet has a great patio area for the warm weather days and a rustic log cabin feel inside. They also happen to be an excellent spot for dinner. The brewpub specializes in pub fare and a few upscale assorted entrees. Don't be surprised if you catch the governor of Nevada enjoying a family meal here.
No Reno craft beer tour would be complete without visiting Great Basin Brewery. The place that started it all, Great Basin opened their doors in 1993 to become the first official brewery in the Reno area. When you visit, tell the bartender to give you an Icky, but don't let the name fool you. The great tasting IPA is named after the Nevada State Fossil, the Ichthyosaurus. There is a location in South Reno or the original brewery in Sparks. Either one will serve as the perfect venue to conclude your Reno beercation.
CraftBeer.com is fully dedicated to small and independent U.S. breweries. We are published by the Brewers Association, the not-for-profit trade group dedicated to promoting and protecting America's small and independent craft brewers. Stories and opinions shared on CraftBeer.com do not imply endorsement by or positions taken by the Brewers Association or its members.