You're enjoying a pint at your favorite local brewpub when you notice a young woman at the end of the bar point a camera with a sizable lens at a beautifully poured imperial stout. She clears away draft lists, napkin holders, a bowl of peanuts, isolating the glass. Her camera dodges this way and that, cycling through endless angles and positions to capture the perfect shot.
You think, "Maybe she was hired by the brewery to get some product shots"—but she wasn't. She is simply recording her journey through the wonderful world of beer in the best way she knows how. This practice of beer photography, bolstered by the rise of visual social media services like Instagram, has ushered in a revolution in the way we relate to beer and created a new kind of craft beer fan: the Beertographer.

Some are professionals, some are hobbyists, but they all have the ability to capture the moment in a way that makes you want to be there—enjoying the event, sipping a pint, and sharing a story. If you aren't following these beer-loving photographers on Instagram, you probably should.
Jose A. Cruz | @jomando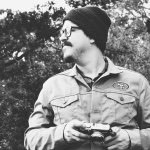 A photographic sponge, Jose A. Cruz (@jomando) is a self-taught photo hobbyist who draws on many sources for inspiration and techniques. By using the time-tested method of trial and error, he has utilized the #beertography community to speed up his learning.
Like many beertographers, Cruz started an Instagram account to simply keep track of his beers, "since once they are enjoyed, they are gone". His love of beer label art has led him on a personal quest to photographically preserve the most fantastical designs.
Mike Donk | @brewbokeh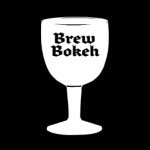 Mike Donk's (@brewbokeh) passion for shooting breweries was ignited unexpectedly while traveling in one of the world's most venerated beer regions. "I visited Cantillon Brewery in Belgium with my camera three years ago and was hooked," Donk remembers. "I love capturing breweries that show the buildup of hard work and unique character from the passionate people behind them."
Donk started out doing concert photography, and found the low light he encountered at many shows was natural training for the lighting found in many breweries. "This was particularly true when photographing Founders' barrel cave with only the light of a small flashlight," he says.
Charles Eck | @thebottletrade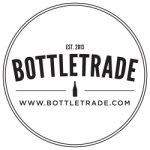 As a videographer, editor and photographer for Sony Playstation, Charles Eck (@thebottletrade) started his visual exploration inspired by the cinematic arts. Inspired by landscapes, surfing and music, and often featuring time-lapse techniques, his images have a natural presence that draws the viewer into the scene.
His passion for beertography coincided with a move to San Diego five years ago, as he watched the city "evolve and explode" into a beer mecca. "Photographers have one job: to capture the moment," Eck says. "It just so happens that our moments are full of delicious, beautiful beer."
Daniyel Garcia | @louiebaton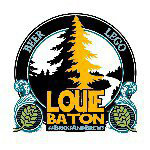 What started as a way to keep track of the beers he had tasted slowly evolved into a hilarious journey through Daniyel Garcia's (@louiebaton) imagination. Using a seemingly endless supply of Lego mini-figurines, Garcia constructs scenes inspired by his latest beer discoveries.
Garcia was inspired early on by his mom, who always had a camera and could be found takings pictures at every family event. He learned the ins and outs of photography by experimenting with a variety of cameras he hoarded over the years: Polaroid, Kodak, 35mm, 110, Advantix, and digital. Garcia credits simply taking a lot of pictures as the best way to learn photography.
(Be sure to read the descriptions of Garcia's photos, as they are often just as humorous as the images themselves.)
Michael Kiser | @goodbeerhunting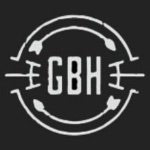 With a foundation in black-and-white film photography from his undergraduate studies, Michael Kiser (@goodbeerhunting) learned to appreciate the reductionist approach to seeing things. After essentially taking a ten-year hiatus from photography after college, he got hooked again when he became the founder and chief content creator at GoodBeerHunting.com.
Kiser draws inspiration from a diverse group of image-makers including Sally Mann's straightforward approach, Herman Leonard's jazz culture work, and Thomas Struth's architectural tilt. His own goal is to capture the "life in beer", preferring to point his lens toward the brewer, the drinker, and the environment in which they meet.
"Beer is a companion, a catalyst, a collaborative element in a relationship," Kiser says. "And occasionally, it's the conversation in and of itself."
Chase Jensen | @aleauteur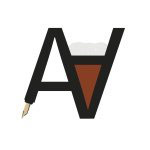 "I never had the patience to read manuals, so I pretty much taught myself by pushing buttons" claims the self-taught beertographer Chase Jensen (@aleateur). " Luckily, the subject I photograph sits pretty still and I can manipulate where I chose to shoot it."
With a degree in narrative film, Jensen draws on cinematic elements like framing, visual narrative, and balancing light to construct his visual beer expressions. He believes people take pictures of the things they love most, and for him, that's beer—wherever he encounters it.
"Photographers tend to thrive in an environment," Jensen says. "For some people that is the streets, sports, fashion, or nature. For me, my environment changes regularly, but beer seems to be the common thread."

Jessica Rice McNew | @beerandbaking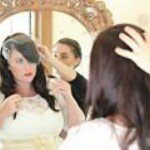 As the creator of BeerAndBaking.com, Jessica Rice McNew (@beerandbaking) creates amazing edible delights using craft beer. She's a mostly self-taught shutterbug whose photography passion was jump-started with a DSLR that was gifted to her by encouraging family members.
McNew is inspired equally by fellow Instagramers and bloggers that push the boundaries of image-making, and by the subject of beer. "Beer is not just the glass, but the community," she says. "It's a topic I am passionate about and I love to spread the word about this little community that's exploded into big business."
Dee Stecco | @beerliveshere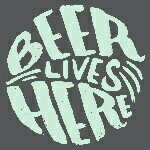 "I love craft beer, and everything that comes with it," says food and drink photographer Dee Stecco (@beerliveshere). "The labeling; the hard work behind each bottle, can or growler; the different colors and tastes; it is all so wonderful and I love to capture it in my own special way."
Photography is a fun side-project for Stecco, who enjoys seeking out and capturing interesting patterns. Her photos often combine muted background with still-life interpretations of the beer being photographed to create "simple yet intricate images."
Cory Smith | @bkbeerguy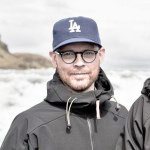 As an art/creative director in the advertising industry, Cory Smith (@bkbeerguy) has always had an eye for photography. But it wasn't until about five years ago that he got the bug to do more than direct a photo shoot and decided to pick up the camera himself. Preferring documentary and idealized commercial-styled photos, he is inspired by the likes of William Eggleston and Dana Neibert.
Smith's passion for shooting bands and musical events led him to transfer his talents towards the fermented side of life, as a way to document his beer journey. Says Smith: "I figured if I'm going to photograph it, I might as well try to make it fun and visually interesting."
Matthew Ward | @bendbrewdaddy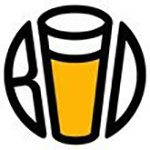 Growing up in an artistic family gave Matthew Ward (@bendbrewdaddy) access to a camera from an early age, which is how he learned to document everything he sees. Inspired by the "beautiful and ecologically diverse" Central Oregon area he calls home, Ward's images frequently depict the "raw beauty and artistic expression" found in Bend.
"Craft beer is extremely photogenic and, dare I say, sexy!" Smith exclaims when asked why he focuses on beer. Merging a love of beer with a naturalists' mentality, he often mixes artistic and commercial techniques to create vivid and colorful compositions.
CraftBeer.com is fully dedicated to small and independent U.S. breweries. We are published by the Brewers Association, the not-for-profit trade group dedicated to promoting and protecting America's small and independent craft brewers. Stories and opinions shared on CraftBeer.com do not imply endorsement by or positions taken by the Brewers Association or its members.