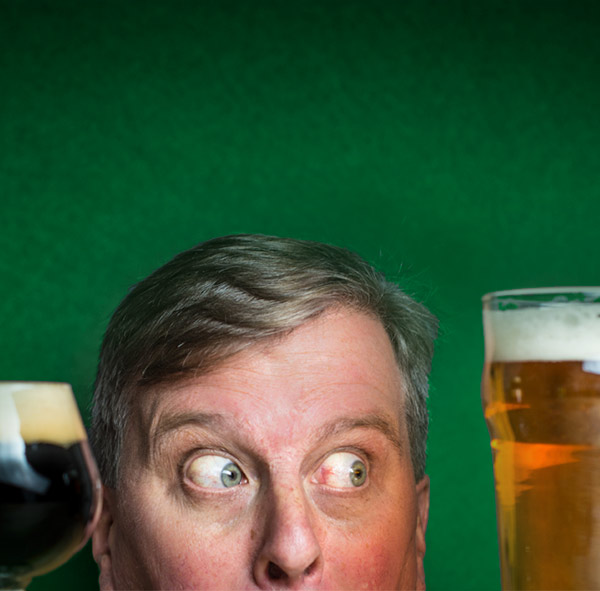 12 Frighteningly Delicious Beers for Halloween
When I was a kid, Halloween was always my favorite holiday. I couldn't really think of anything in the world better than dressing up in a costume (generally a pirate) and going door-to-door in my neighborhood trying to get more candy than my two sisters.
Although I eat a lot less candy now than when I was that boy in a pirate costume, my Halloween treat has become seasonal craft beer that fits thematically with the spooky holiday.
Whether you're looking for the right craft beer to match your costume, or a unique beer to enjoy with your fellow beer nerds, check out this list of 12 monstrously delicious beers.
12 Perfect Beers to Enjoy on Halloween
Blood of the Unicorn | Pipeworks Brewing Co. | Chicago, IL
An imperial red ale, Blood of the Unicorn has a complex grain bill and four varieties of hops. It's a blood-red hoppy beer that's fresh this season. The label, which shows a unicorn skull with a sword to its neck, is the creepiest on the list.
Camp Braggot Ghost Stories | Cigar City Brewing & B. Nektar Meadery | Tampa, FL & Ferndale, MI
This collaboration lager/mead hybrid might be harder to find than an actual ghost! But you'll be pleased as a pumpkin if you manage to locate this rare brew. Tampa-based Cigar City teamed up with B. Nektar to make this truly unique lager brewed with honey, coconut and cacao and then aged with tea and oak chips.
Dawn of the Red | Ninkasi Brewing | Eugene, OR
This India red ale from the Pacific Northwest is as good as they get. Featuring hops like El Dorado and Mosaic, adding up to 75 IBUs, this beer is a friendly hop monster. The malty backbone behind the hops accentuates the fruity nose. Part of Ninkasi's "Special Release Series."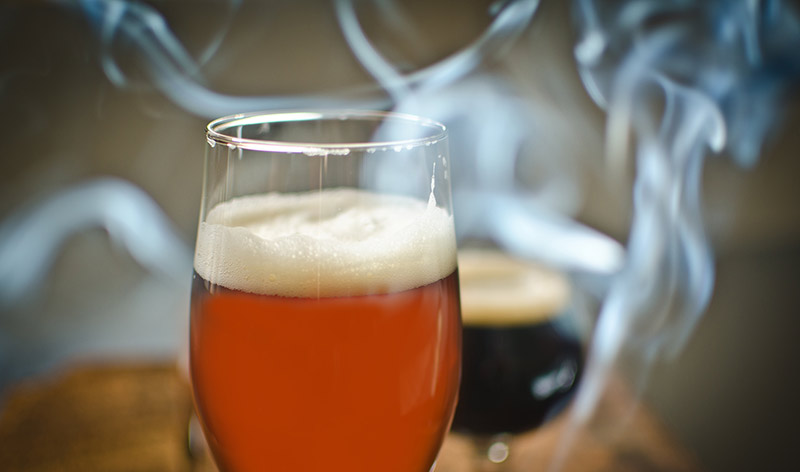 Dark Penance | Founders Brewing Co. | Grand Rapids, MI
This beer pretty much speaks for itself. It's an imperial black IPA coming in at around nine percent ABV and 100 IBUs. The hop flavors and aromas range from citrus to floral to pine due to the mix of Chinook and Centennial hops. Dark Penance is a huge beer that will be a huge hit at your party.
Howling Wolf Weisse Beer | Grand Teton Brewing | Victor, ID
Howling Wolf is a year-round Hefeweizen from Grand Teton. With a light sweetness and very low hop character, this wheat ale is a crowd-pleaser for sure. Yeast and fermentation drive most of the flavor and aroma in this beer, with notes of fruit and spice. Bring enough to share, or your friends will be howling like a wolf at the moon.
Ichabod | New Holland Brewing Co. | Holland, MI
No Halloween party would be complete without a pumpkin beer. This 5.2 percent ABV beer has a simple grain and hop bill that is accentuated by real pumpkin, cinnamon and nutmeg. This beer goes great with brownies. Try baking with Ichabod for nice, spicy flavors.
Krieky Bones | Firestone Walker Brewing Co. | Paso Robles, CA 
This is the most sophisticated beer on the list, so bring it—if you can find it—to a party with the nerdiest of beer nerds. This American wild ale is aged with Brettanomyces and sour bacteria in a 2,200-gallon French oak foeder (a kind of giant barrel). Then sour cherries are added and the beer fermented again. Sharp, acidic and pretty to look at, Krieky Bones is sure to be a hit at any party!
 Pirate Bomb | Prairie Artisan Ales | Tulsa, OK
My favorite Halloween costume has always been–and will always be–a pirate. The perfect beer for the pirate at the party is Pirate Bomb. This is an imperial stout aged in a rum barrel with coffee, cacao nibs, vanilla beans and chiles. It's both a trick and a treat in one delicious bottle!
Scareball | Solemn Oath Brewery | Naperville, IL
Scareball is a strong, hoppy-as-hell imperial pilsner, making it a great party beer. It's a light honey-gold pour with notes of fruity and floral hops. The label has a pretty scary skull on it and will be a conversation starter at any Halloween party. This one pairs well with Halloween candy.
Wytchmaker | Jester King Brewery | Austin, TX
This is goodness in a bottle. Wytchmaker farmhouse rye India pale ale is a truly unique offering. It's brewed with Citra, Simcoe and Goldings hops, but the real star of this beer is its fermentation. Jester King employs farmhouse yeast, Brettanomyces and wild yeast from Texas Hill Country, as well as souring bacteria, to make this scary brew.
XS Dead Guy Ale | Rogue Ales | Newport, OR
Over the last 26 years, Rogue Ales has been helping lead the craft beer revolution. The brewery is known for its Dead Guy Ale, a delicious maibock, but on Halloween you can try and freak out your friends with this stronger, lesser-known version: XS Dead Guy Ale. Sold in a black opaque swing-top bottle, this American strong ale clocks in at 9 percent ABV. Great for a cold fall night–try pairing this one with a spicy chilli.
Zombie Dust | 3 Floyds Brewing Co. | Munster, IN
Consistently one of the highest-rated American pale ales out there, 3 Floyd's Zombie Dust is one of those special beers that craft beer nerds almost universally enjoy. Bring a six-pack of this to a Halloween party and ghouls will leave their graves just to ask for a sip. Refreshingly hoppy and lower alcohol than some of the other spooky beers (6.4 percent ABV), you'll be able to enjoy a few of these. Unless, of course, the zombies get them first.
CraftBeer.com is fully dedicated to small and independent U.S. breweries. We are published by the Brewers Association, the not-for-profit trade group dedicated to promoting and protecting America's small and independent craft brewers. Stories and opinions shared on CraftBeer.com do not imply endorsement by or positions taken by the Brewers Association or its members.