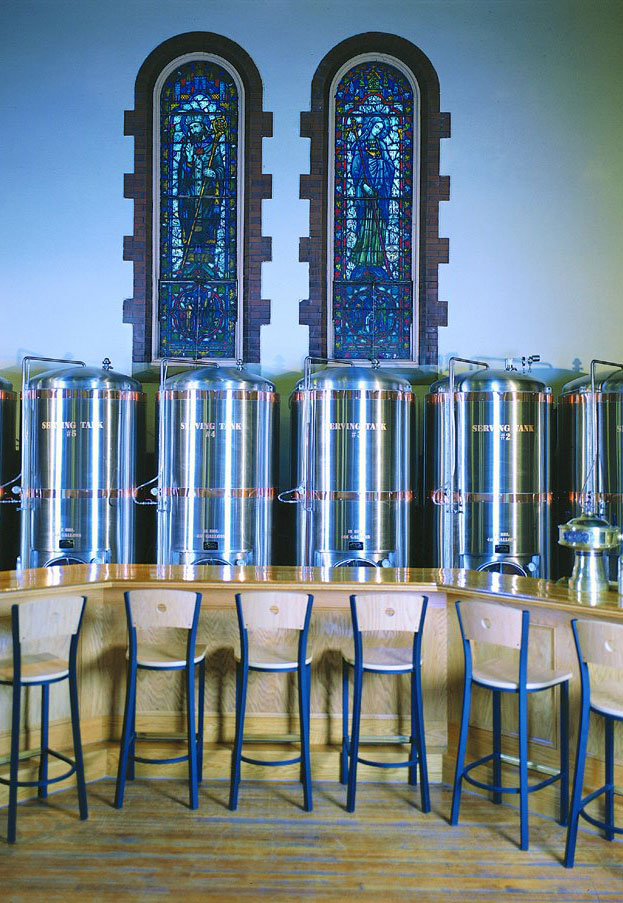 12 of America's Most Unique Brewery Tours
There are lots of encouraging numbers attached to the craft beer world these days. With more than 4,144 breweries in the country we have now surpassed the historic high of 4,131 breweries in 1873, and nearly 75 percent of drinking-age Americans live within 10 miles of a local brewery. But the most exciting stat I've seen lately is that an estimated 10 million people toured a small and independent craft brewery in 2014.
I still remember my first brewery tour: Anchor Brewing in San Francisco. We joined a scheduled tour and ended up hanging with the employees, tasting fresh Anchor beers at their marble-topped bar. Touring the underbelly of the brewery felt like being inside a ship, as if we were being given a peek under the hood of something special.
There's so much to take in during any brewery tour. You might find yourself sampling beer straight from the tanks, chatting with the brewers and employees, poking around the brewery fermenters, or scoring a facial au naturel by taking in the soothing steam from the top of a mash tun. And breweries are often reflections of local culture, which makes them great additions to any travel itinerary—as well as destinations in their own right. Can you say "beercation"!?
Whatever part of the country you choose for your next craft beer-themed trip, you'll be sure to find breweries nearby with open doors. When the Brewers Association conducted its most recent annual survey of all the U.S. breweries, 92.8 percent responded that they offer brewery tours. And breweries estimated that 50 percent of tour visitors were from outside the local area, so you'll have plenty of company.
So many breweries, so little time! Interested in Civil War history? Have a passion for ghost hunting? Here are some of the most unique brewery tours out there.
Haunted Breweries
Moon River Brewing Co. | Savannah, GA In 2003, the American Institute of Paranormal Psychology named Savannah the most haunted city in America — so it's only fitting that Moon River Brewing Co. be a regular stop on local ghost tours. The brewery has been featured on both Ghost Hunters and Travel Channel's Ghost Adventurers.
Maumee Bay Brewing Company | Toledo, OH Maumee Bay Brewing Co. is located in the oldest building in downtown Toledo, which also happens to be situated on a Native American burial ground. The building was also used as a hospital and morgue during the Spanish-American war, providing plenty of ghost-worthy drama.
Bed & Breakfast Breweries
Shipyard Brewing at The Inn on Peaks Island | Peaks Island, ME A 15-minute boat ride across Casco Bay will take you from Portland to Peaks Island, home to about 1,000 permanent residents. The Inn on Peaks Island, a small six-suite inn, features beer from Shipyard Brewing Co.'s on-site 15-barrel brewhouse.
Trapp Family Lodge Brewery | Stowe, VT After fleeing the Nazi regime in the 1940s, the von Trapp family (yes, the family featured in The Sound of Music) settled in Stowe, and opened Trapp Family Lodge in 1950. In the spring of 2010, Johannes von Trapp finally saw his decade-long dream of brewing Austrian-style beer become a reality. The 2,500 acres of land surrounding this alpine lodge make it a picturesque setting to enjoy a beer.
Hopkins Ordinary Ale Works | Sperryville, VA Built around 1820 and featuring five guest rooms, Hopkins Ordinary Bed and Breakfast is nestled against the Shenandoah National Park. Its one-barrel cellar brewhouse produces three standard beers: Innkeeper's India Pale Ale, Wildflower Honey Brown and Little Devil Blonde. The beer is made with local barley malted by the nearby Copper Fox Distillery.
Civil War-Inspired Breweries
Monocacy Brewing Co. | Frederick, MD Monocacy Brewing Co. has many ties to Civil War history. The brewery was named after the Battle of Monocacy, which took place near Frederick. It's also around the corner from the National Museum of Civil War Medicine, which the brewery collaborated with on a series of beers inspired by actual Civil War recipes researched and gathered by the museum.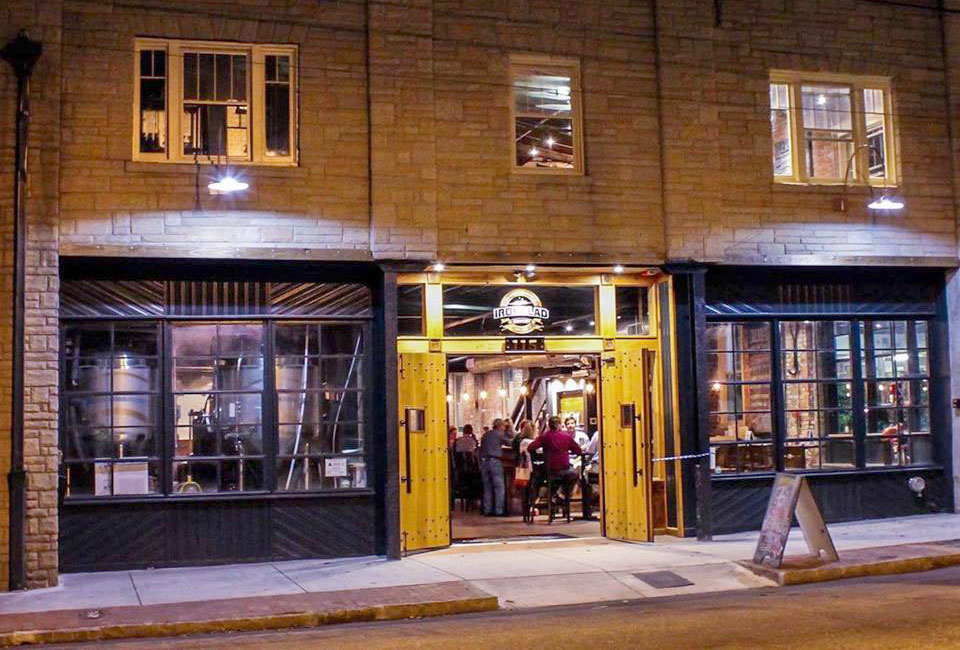 Ironclad Brewery | Wilmington, NC Inspired by the Ironclad class of ships built in Wilmington's ironically named Beery's Shipyard during the Civil War, Ironclad Brewery is all about high-quality ingredients and handmade craft beverages.
Church Breweries
The Church Brew Works | Pittsburgh, PA The Church Brew Works is housed inside the historic St. John the Baptist Church, which was constructed in 1902. The brewery took much care to keep and refurbish the building, such as recovering the original Douglas fir wood floors and bringing new life to the eight original lanterns that lit the sanctuary.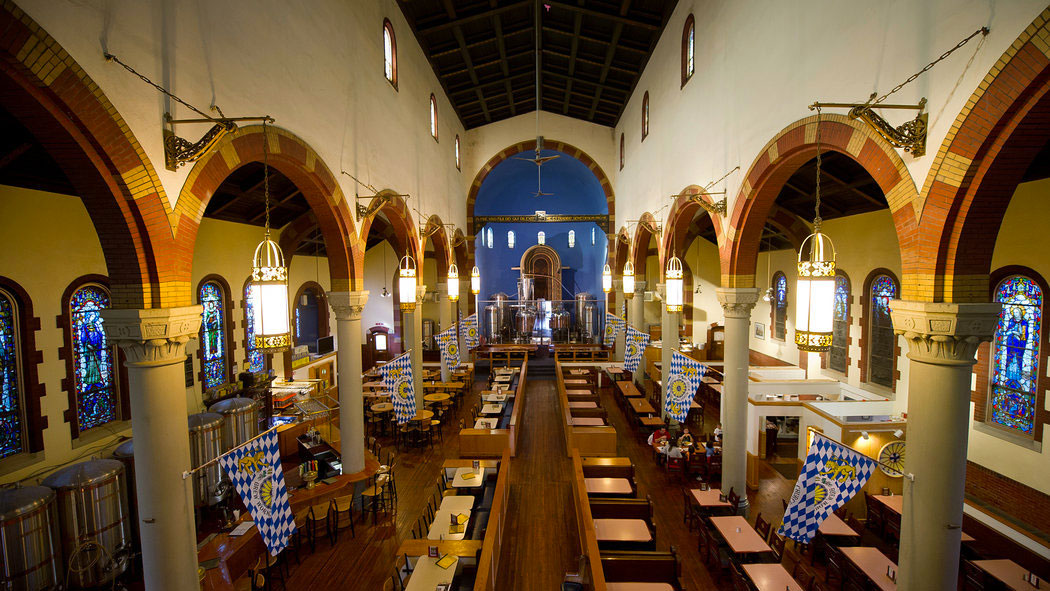 Urban Artifact | Cincinnati, OH Urban Artifact's taproom is located in the lower level of St. Patrick's Church, and the brewery is just behind the main building in the church's former gymnasium. All of the beers are made with cultures of local, wild-caught yeasts and bacteria.
Spencer Trappist Ale | Spencer, MA Spencer Trappist Ale, located at St. Joseph's Abbey, is the first Trappist brewery outside of Europe. To be considered "Trappist," a product must be made under the direct supervision of monks on a monastic property. One of the requirements for certification as a Trappist brewery is that the brewery be located in a part of the monastery reserved for the exclusive use of the monks. Unfortunately, this means you can't visit the working brewery, but the monastery church, gift shop and some of the grounds are open to the public.
CraftBeer.com is fully dedicated to small and independent U.S. breweries. We are published by the Brewers Association, the not-for-profit trade group dedicated to promoting and protecting America's small and independent craft brewers. Stories and opinions shared on CraftBeer.com do not imply endorsement by or positions taken by the Brewers Association or its members.