Craft beer and nature are a seemingly obvious pairing. Maybe it's the love of fresh quality ingredients that connects beer lovers to the outdoors. Or maybe it's our active lifestyles that pull us out of our homes and into the woods—and then to the local taproom.
Either way, the craft beer community is full of adventure-loving people who enjoy the simplicity of exploring our natural surroundings and discovering amazing new places. The act of hiking through areas largely untouched by civilization has an undeniable attraction for beer lovers young and old. A great way to add to this experience is to make it a beer hike.
Beer hiking is an active form of beer travel that uses beer as either the destination or as a means of celebration. Hiking near a source of local beer provides a great way to end a day trip and reflect on the journey, while a sipping a few canned beers you brought along is a great way to enjoy the view from the top. The feeling of reaching a tough summit is only exceeded by knowing you will celebrate the hike with great craft beer.
It is important to keep in mind that a beer hike is not a rigorous drinking session. Your body processes alcohol differently when you are constantly exerting energy, and lower-ABV beers are preferable to boozier brews. You should always bring a water pack if you plan on beer hiking.
Another factor is waste. You don't always have to limit yourself to cans, as stainless steel growlers are a great size to share between two to four people, but glass shouldn't ever be brought on the trail. Remember to always pack out what you pack in.
If beer hiking sounds like your kind of activity, all you need to do is pick a location to explore and a beer or brewery to pair it with.
5 Great Beer Hiking Destinations
Flagstaff, Arizona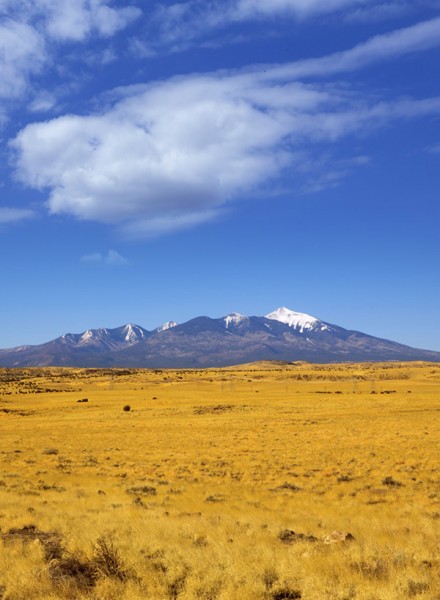 Flagstaff often plays second fiddle to its southern neighbor, Sedona, when it comes to beautiful hikes. While both cities boast great positions in the heart of the Coconino National Forest, Flagstaff wins out easily when you are looking to hike near local beer.
The city grew up as a logging, ranching and railroading town. However, it has evolved into a gorgeous mountain getaway for those tired of the concrete jungle. The town is perched on a mountain 7,000 feet above sea level and is flanked by volcanoes.
Flagstaff boasts seven breweries, four within a three block radius of each other. The original Flagstaff Brewery started in 1994 and has a local vibe in a building that emanates lumber and live music. Recent additions Mother Road Brewing, Wanderlust Brewing Co. and Historic Brewing Co. have added some new blood to the beer scene that has helped round out the depth of draught offerings.
Local Canned Beer
Popular Area Hikes
---
Bend, Oregon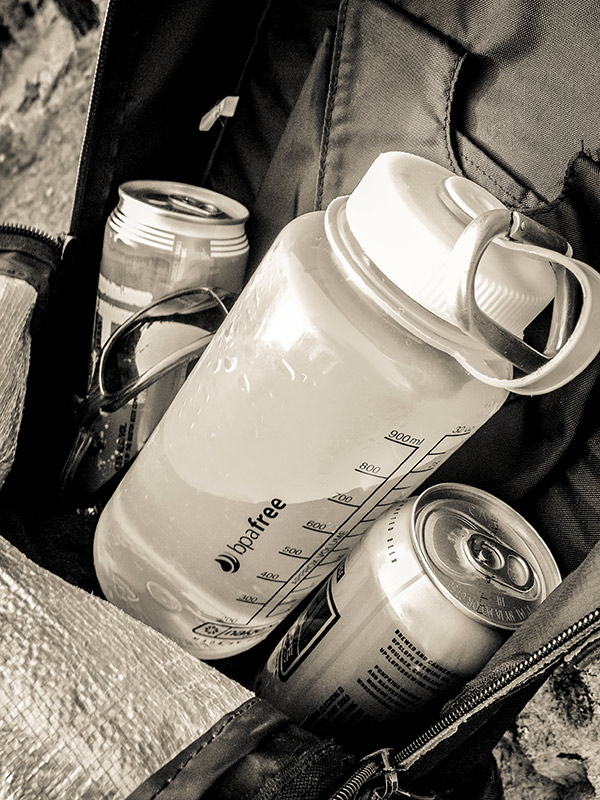 The pride of Central Oregon attracts active people from all over the world looking for great views and just about any outdoor activity you could want. Nestled along the Deschutes River and the Cascade Range, Bend sports both green and desert-like landscapes. Oh, and the beer isn't too shabby either.
Bend is dense with locally made beer, to the tune of 18 breweries. The regional brewery Deschutes is a staple for outdoor enthusiasts and takes pride in the area's natural wonders, representing them on labels like Mirror Pond Pale Ale and Black Butte Porter.
Crux Fermentation Project and Boneyard Brewery are up-and-coming breweries that are mere blocks from each other and offer outdoor seating to enjoy the vast views. Crux even features a happy hour during sunset, and is said to have one of the best views in the city.
Local Canned Beer
Popular Area Hikes
* The Bend Ale Trail offers you an urban beer hike that will take you to all parts of the city if you still have energy after your hike.
---
Fort Collins, Colorado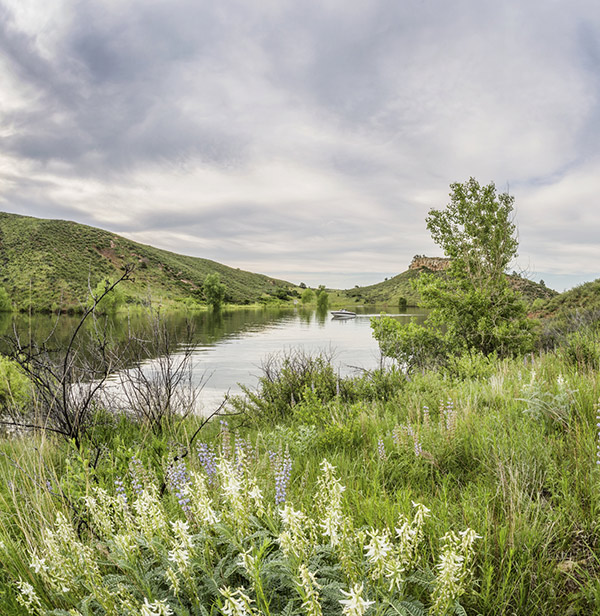 Sure, you could throw a dart at a map of Colorado and probably find great beer hiking spots nearby, but when it comes to the specific combination of beer diversity and landscape, Fort Collins is hard to beat. Horsetooth Mountain, found at the foot of the Front Range, borders the city to the west and can be reached from practically anywhere in town in less than 20 minutes. A trek to its summit will reveal an amazing view of the city and of Mount Meeker and Longs Peak.
If you don't know about Fort Collins' beer scene by now, you owe it yourself to go and experience it first-hand. There are 13 breweries in the city, and alongside national names like New Belgium Brewing Co. and Odell Brewing Co. you'll find a slew of smaller operations such as Funkwerks (2012 Great American Beer Festival Small Brewery of the Year) and Equinox Brewing, Horse and Dragon Brewing Co. and Black Bottle Brewery.
Canned Beer
Popular Area Hikes
---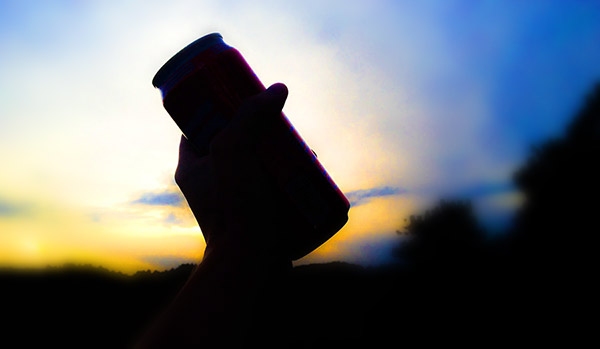 Charlottesville/Crozet, Virginia
You might be wondering how a small college town in Virginia got onto the list, but if you have ever gazed upon the Blue Ridge Mountains you likely will understand. Home to Thomas Jefferson, James Monroe, and the University of Virginia, the city has more to offer than historical interest.
Between Charlottesville and nearby Crozet, the area heartily supports seven breweries, several of which follow the mountain range south and make up the Brew Ridge Trail: Blue Mountain Brewery and Wild Wolf Brewing Co.. You can hit all three in a 13 mile stretch.
Local Canned Beer
Popular Area Hikes
---
Asheville, North Carolina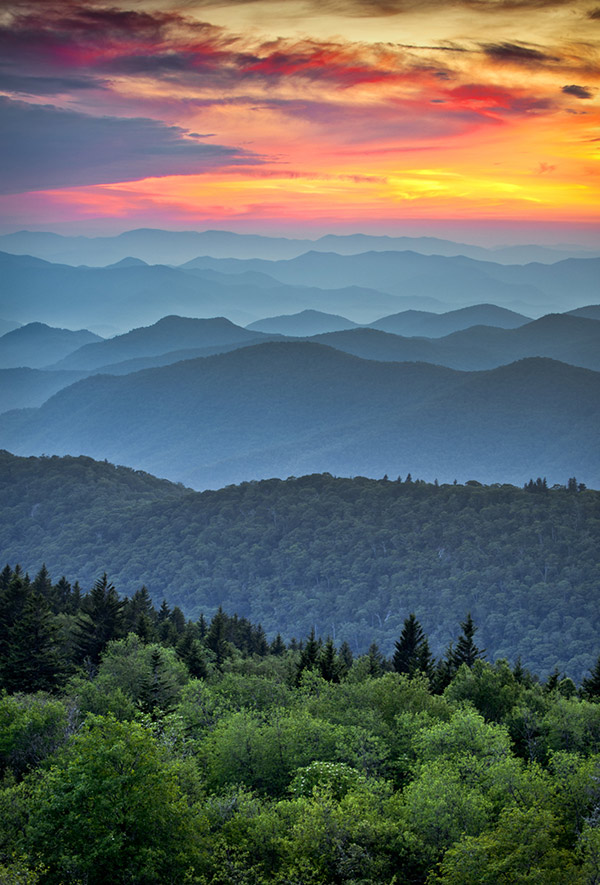 Many in the beer community know about Asheville's beer scene from it's Beer City USA awards in 2010, 2011, and split title in 2012 with Grand Rapids, MI. Turns out this hip North Carolina city also has an active outdoor scene. Located near the start of the Appalachian Trail, Asheville rests between the Pisgah and Nantahala National Forests.
With longstanding locals breweries such as Asheville Brewing Co., Highland Brewing Co., Green Man Brewery and Wedge Brewing Co. serving a wide range of styles in unique and friendly tasting rooms.
Local Canned Beer
Popular Area Hikes
CraftBeer.com is fully dedicated to small and independent U.S. breweries. We are published by the Brewers Association, the not-for-profit trade group dedicated to promoting and protecting America's small and independent craft brewers. Stories and opinions shared on CraftBeer.com do not imply endorsement by or positions taken by the Brewers Association or its members.