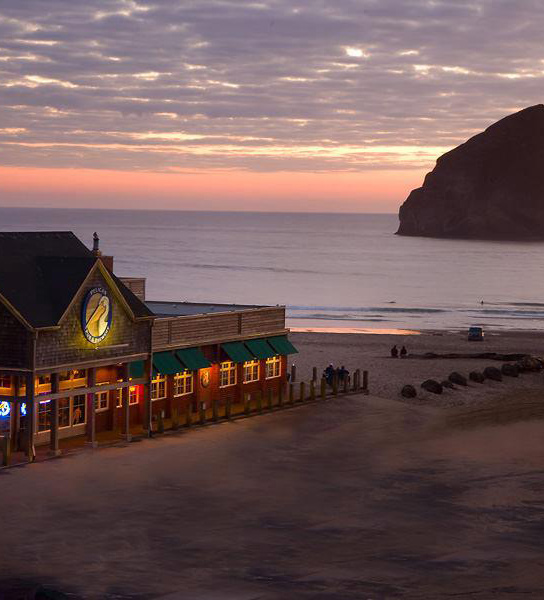 5 of America's Beeriest Beach Towns
Summer can be devilishly hot, sending millions of Americans each year to the water. Luckily, the craft beer scene is sizzling in beach towns across the U.S.
Gone are the days of stuffing the SUV with cases of quality beer in order to enjoy anything flavorful at the shore. The availablity of craft beer brewed by America's small and independent brewers is spreading like a picnic blanket to coastal cities where a locally made IPA or cream stout used to be about as common as a sand castle at high tide.
Come sail away with us as we serve up five of the best towns in America for craft beer and beaches, from both oceans to the Great Lakes to the Gulf Coast.
Charleston, South Carolina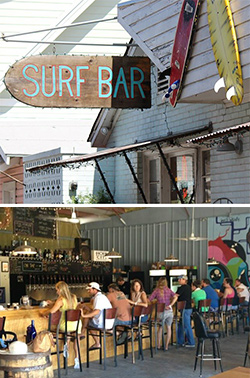 Charleston has long been one of the country's true gems. Living history and stunning architecture, beautiful beaches and a world-class culinary scene all drew visitors worldwide to experience southern charm at its best. But when it came to craft beer, Charleston's appeal fizzled out.
No more. Thanks to less restrictive state beer laws—namely the "Pint Bill" in 2013 that finally allowed visitors to purchase a glass of beer at a brewery—new ventures are coming in waves to Charleston and a renaissance is underway.
"I'm a firm believer that the rapid growth of craft beer here in Charleston is a direct result of Charlestonians loving great food and a willingness to try new things," says Brand Plyler, a Certified Cicerone and manager of the Charleston Beer Exchange (CBX), consistently rated among the world's top bottle shops with 900-plus beers.
CBX owners Scott Shor and Rich Carley recently opened an upscale brewpub on Charleston's upper peninsula, Edmund's Oast, that was named one of the country's Best New Beer Restaurants by Draft Magazine.
Just across the Cooper River in Mount Pleasant, about 20 minutes from the beaches on Isle of Palms and Sullivan's Island, is Westbrook Brewing Co., named by Ratebeer.com as one of the 100 best breweries in the world. Its Mexican Cake imperial stout—aged on cocoa nibs, vanilla beans, cinnamon sticks and fresh habaneros—was brewed for Westbrook's first anniversary in January 2012 and was re-released last spring after gaining world-class ratings and an instant following. The 2014 version is expected to roll out in June in limited quantities.
On Folly Beach look for local brews at Surf Bar; on Sullivan's Island check out the Edgar Allan Poe-themed Poe's Tavern. On the way to Sullivan's Island in Mount Pleasant, don't miss House of Brews and Coleman Public House with plenty of craft taps.
Away from the beach, North Charleston has become a craft-beer hotbed led by Holy City Brewing and Low Country pioneer Coast Brewing.
Go-to resource: CHSBeer.org
Pacific City, Oregon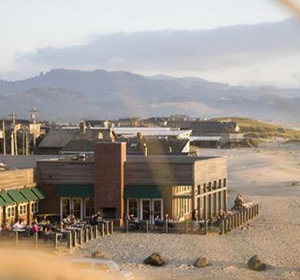 This selection may raise some eyebrows. In Pacific City along the stunning northern Oregon coast, you won't find a sea of bikini babes and Speedo studs frolicking along a festive stretch of waterfront bars and hoppin' night spots.
"We're a sleepy little coastal town and we like it that way," says Chenin Carlton, co-owner of Twist Wine Co. and sister of Russian River Brewing's Vinnie Cilurzo, whose beers are often featured among the four rotating taps at Twist's Pacific City tasting room. "We're three miles off the [Highway] 101, so most people looking for a Starbucks or McDonald's as they're driving down the coast miss us."
So why did I choose Pacific City for this elite list? Kick your feet up on the back deck of Pelican Pub and Brewery and you'll see why. Arguably the most beautiful setting of any brewery in the U.S., Pelican sits, literally, on the beach, overlooking the blue water of the Pacific Ocean and the stunning, 340-foot-tall Haystack Rock nearly a mile off shore.
But Pelican isn't all looks. Besides the iconic sea stack—one of the tallest offshore monoliths in the world—that serves as its backdrop, the brewpub boasts more accolades than can be listed here. In the last year alone, Pelican took home a combined six individual medals at the 2013 Great American Beer Festival and 2014 World Beer Cup, while earning Large Brewpub and Small Brewery of the Year honors, respectively, for those two mega-competitions.
Besides beer hunting, among Pacific City's other popular activities are fishing, surfing, horseback riding, bird and whale watching and beach combing.
Go-to resource: YourLittleBeachTown.com/Pelican
St. Petersburg/Clearwater, Florida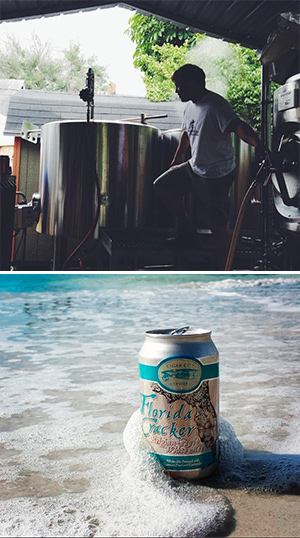 Like South Carolina, Florida was long a craft beer wasteland—but oh, have things changed.
According to Leroy Bridges of the St. Pete/Clearwater Area Convention and Visitors Bureau, whose website includes a comprehensive Craft Beer Trail guide, the Pinellas County region is home to 14 breweries with another half-dozen planning to open in the next six to 12 months. And each one adds to the region's flavor, setting itself apart with the use of local fruit and a distinct vibe.
"A lot of these breweries, they take on the personality of the town that they're in," Bridges says. "Just like the beaches, as you go up or down the coast for 35 miles, the personalities change. From Tarpon Springs to Dunedin all the way down to Gulfport you truly get something different at each place."
No portrait of Florida's booming beer culture would be complete without a shout-out to the state's oldest craft-beer maker, Dunedin Brewery, just a few minutes' drive from Clearwater Beach. Try the wildly popular Apricot Peach Ale or one of the limited release brews that include a collaborative coconut curry saison with Dunedin neighbor 7venth Sun Brewery.
In St. Pete, Cycle Brewing and its sister brewpub Peg's Cantina just down the coast in Gulfport have quickly gained national attention for a wide range of top-notch brews, with offerings such as the citrusy rye beer Tang and Biscuits and several takes on the refreshing Berliner weissbier style. For a cold one near the beach, head to the R Bar on Treasure Island for several in-house brews and a couple taps from venerable Cigar City Brewing in nearby Tampa.
Area breweries are expanding, including popular 3 Daughters Brewing in St. Pete, which plans to double production and add a canning line late this summer. Look for cans on store shelves by September.
"Some people ask, 'Are there too many breweries?' But we're not at that point yet," Bridges says. "The demand is incredible."
Go-to resource: VisitStPeteClearwater.com
San Diego, California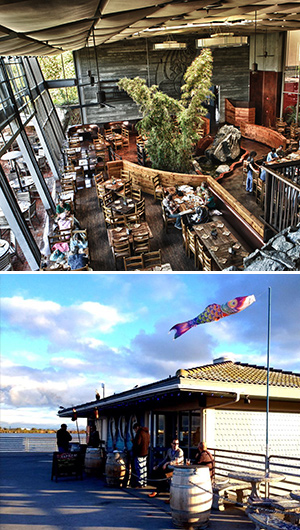 The elder statesman on our list, San Diego needs no introduction to its longstanding, world-class beer scene. With household craft beer names like Stone, Green Flash, Port Brewing/The Lost Abbey, Ballast Point, Coronado and AleSmith, it's almost understandable for a beer geek to overlook all of San Diego's other great attractions.
"A lot of people have known for years that San Diego was a great place to come for the beach, for the zoo, for the weather, to bring their families," says Candice Eley, spokeswoman for the San Diego Tourism Authority. She says the craft beer scene "was something that a lot of locals knew about for years, and now it's starting to get a lot more recognition from people outside of San Diego."
However, getting to all or even half of the breweries is a challenge compared to the other cities on this list. At 4,200 square miles, with 70 miles of coastline, San Diego County is huge.
"We have a lot of breweries," says Eley, whose organization has developed a craft beer guide of its own, "but you have to plan wisely because you can very easily spend all day driving around."
Though it's 20 miles north of San Diego, any area beer tour must include a stop at the country's 10th largest craft brewery. Stone Brewing World Bistro and Gardens in Escondido is a family-friendly venue with three dozen Stone and guest beers on draft and more than 100 bottle selections. The food menu emphasizes locally grown, small farm ingredients and brewery tours are offered seven days a week.
Closer to the water in Pacific Beach is Karl Strauss Brewing Company, one of nine locations for San Diego's original microbrewery.
One of Eley's favorite places to enjoy a Ballast Point Sculpin IPA is Fathom Bistro, Bait, and Tackle in Point Loma.
"You can have a craft beer and sit out on the fishing pier and see all of San Diego Bay," Eley says, "and it's just absolutely amazing."
Go-to resource: SanDiego.org
Traverse City, Michigan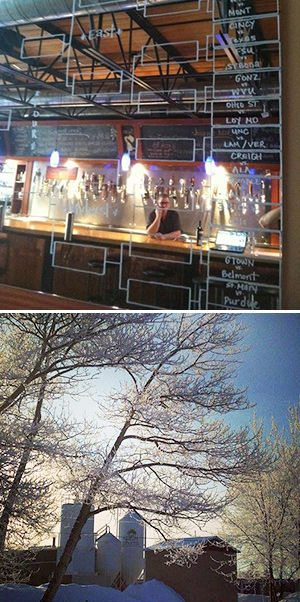 One need not straddle an ocean to enjoy killer white-sand beaches and sparkling blue water. Just ask folks in Traverse City, ranked by AOL Travel News as one of America's Top 10 Beach Towns with its 180-plus miles of Lake Michigan shoreline, top-notch culinary scene and exploding craft beer buzz.
"I don't know how to describe it—it's an animal of its own," says Jeff Dobler, owner of The Beverage Company bottle shop. "I used to think we had a pretty good selection when we had 20 feet of craft beers, and we've got 70 feet and it's not enough. Every time you turn around there's another brewery that's bottling or canning. For our tiny town to have seven, eight microbreweries, it's been crazy."
A short walk from bustling West End Beach, downtown offers numerous options for the craft beer lover, which is why Travel Channel named Traverse City among its "Top 7 Beer Destinations."
Start with Mackinaw Brewing Co., the city's original brewpub that brews a Cherry Heritage Lager when the locally abundant fruit is in season. Just a couple blocks away is 7 Monks Taproom, with 46 craft and specialty beers on draft.
An hour's drive away lies the Bellaire pub for fast-growing Short's Brewing Company, best known for its flagship Huma Lupa Licious IPA and 2010 GABF gold medal-winning Key Lime Pie, a seasonal made with fresh limes, milk sugar, graham cracker and marshmallow fluff. Scheduled for release in June, it's just one of many choice brews to be enjoyed during a summer at the lakeside.
"People do come here for the scenery, obviously," Dobler says, "but between the craft beer, wineries and our reputation for good food, I think they all blend together so they come up for all of those things. They'll go on a brewery tour, maybe hit a winery and then go have a great meal."
Go-to resource: TraverseCity.com
CraftBeer.com is fully dedicated to small and independent U.S. breweries. We are published by the Brewers Association, the not-for-profit trade group dedicated to promoting and protecting America's small and independent craft brewers. Stories and opinions shared on CraftBeer.com do not imply endorsement by or positions taken by the Brewers Association or its members.