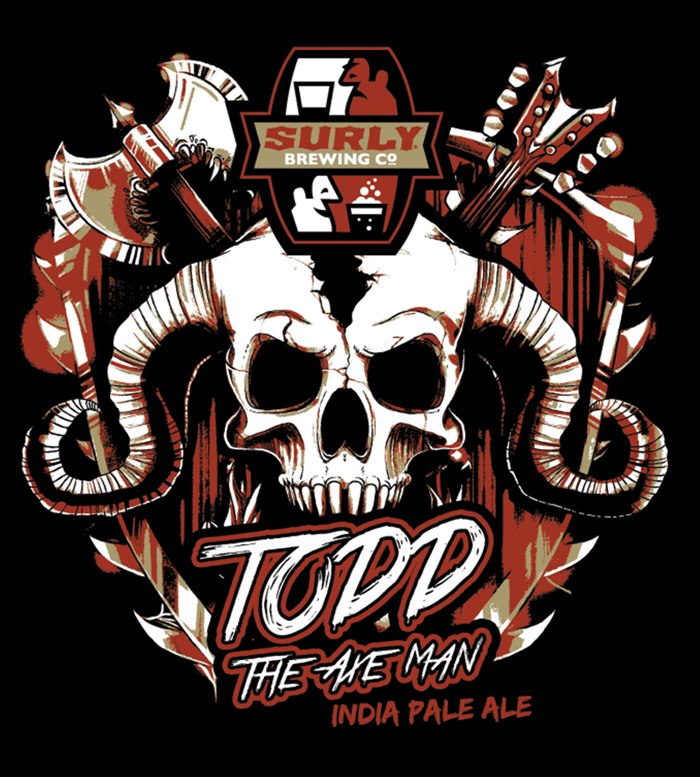 6 of the Biggest Beer Releases of 2016
It's that time of year again, when the post-holiday, mid-winter blues turn to anticipation and excitement about all the amazing craft beers on the horizon in the coming year.
To celebrate, we once again present our picks for the biggest beer releases of the year. For 2016, we've introduced a six-pack of brews that includes some fresh new faces that may not have been on your radar, though we did include an old familiar friend, Pliny the Younger. Hey, you can't leave out a beer that requires a two-week release party!
So get your plane tickets or plan that road trip, and get ready to savor some of craft brewing's most dynamic and sought-after beer releases.
2×4 DIPA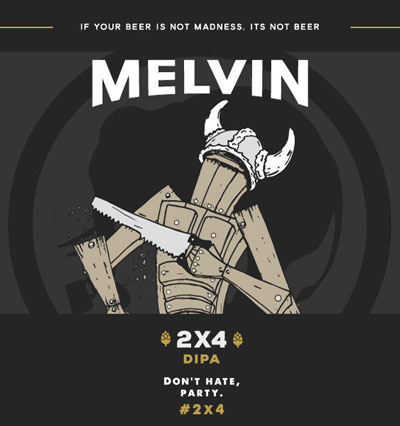 Who: Melvin Brewing When: Feb. 4, 2016 (National 2×4 Day) Where: Alpine, Wyoming
Simply put, Melvin nailed it with 2×4. The beer's medal-strewn resume includes gold at both the Great American Beer Festival (2012) and World Beer Cup (2014), and 2×4 was a two-time consecutive Alpha King Champion (2012-13), finishing second in that contest in 2015.
This 10 percent ABV double IPA is a hop bomb through and through, with Centennial, Citra, Columbus and Simcoe hops layered on a very light malt base that gives way to notes of pine, citrus and tropical fruit.
The Release
National 2×4 Day will feature the launch of 2×4 in 24 bars across 12 U.S. cities—Baltimore, Bellingham, Boise, Boston, Boulder, Denver and Fort Collins, Jackson Hole, New York City, Portland (Ore.), San Diego and Seattle. Visit 2x4Man.com for a list of the participating venues.
Thanks to a brand new, 20,000 square-foot brewing facility, Melvin, the 2015 GABF Small Brew Pub of the year will begin distribution of 2×4 in Colorado, Idaho, Washington and throughout Wyoming mostly full-time following National 2×4 Day, adding Alaska in April and Oregon in August.
Angel of Darkness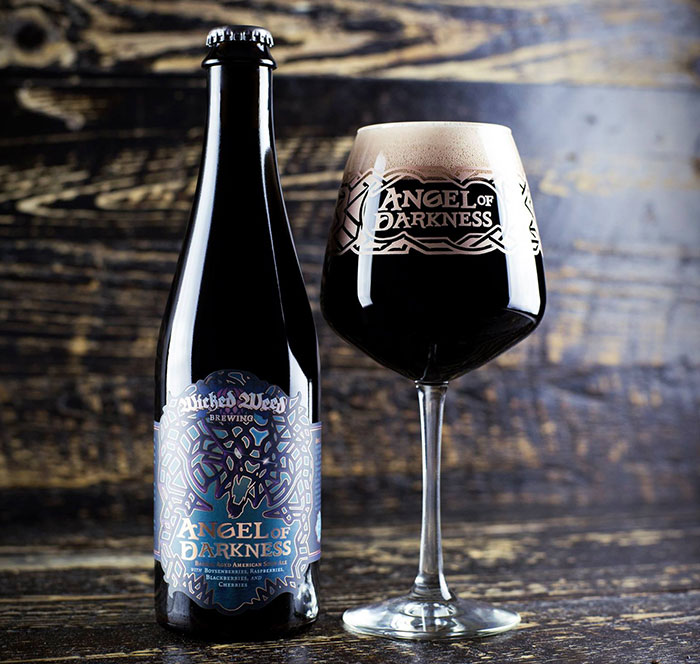 Who: Wicked Weed Brewing When: December 2016 Where: Asheville, NC
The grand finale in Wicked Weed's "wildly" popular (get it?) Angel series of sours, Angel of Darkness features boysenberries, raspberries, blackberries and cherries, and is barrel-aged at Wicked Weed's Funkatorium in downtown Asheville's booming South Slope Brewery District.
Dark as night with a copper-colored head, this 11 percent ABV American sour ale is full of deep berry tannins and cherry notes, says Erin Jones, director of public relations and brand management for Wicked Weed.
"While the entire (Angel) series is close to our hearts," Jones says, "Angel of Darkness represents a new direction for our sours and speaks to what is possible given time, strict processes, full development of Brettanomyces and bacteria and metric tons of fruit."
The Release
Long, festive lines running down Coxe Avenue and special-release parties have become familiar sights at the Funkatorium as the brewery's popularity spreads like wildfire across the Southeast and beyond. The 2016 Angel of Darkness release will include a few surprises, Jones says, and the chance to taste all five Angels on draft.
Focal Banger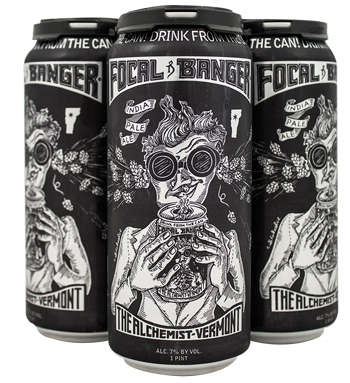 Who: The Alchemist When: June 2016 (approximate) Where: Waterbury, VT
Focal Banger is about as widely acclaimed as its big brother, Heady Topper—scoring a perfect 100 on both RateBeer and BeerAdvocate—though the two beers are quite different. Sometimes referred to as "Little Heady," this American IPA lacks the piney punch of Heady's Simcoe hops, exhibiting instead a more bright, tropical fruit profile derived from the liberal use of Citra and Mosaic hops and a simple malt bill of all pale malt.
Coming in at seven percent ABV, Focal Banger is slightly more sessionable than Heady.
"I think it's a lot easier to have two or three of them," says company co-owner Jen Kimmich. "I think that 7 percent to 8 percent (for Heady) makes a big difference."
The Release
Focal Banger was first produced as a draft-only beer for the Alchemist Pub in 2007 and is currently sold in cans exclusively to local bars and restaurants. Only 400 barrels went out the door in 2015, but The Alchemist expects to crank out about 7,000 barrels annually once its new 9,500 square-foot, 30-barrel brewery in Stowe comes online this summer.
The new 15,600 square-foot space will include not only retail sales where fans can purchase Focal Banger by the case but also a tasting room for samples and educational events. "It's going to be a fun, unique atmosphere," Kimmich says.
Kentucky Brunch Brand Stout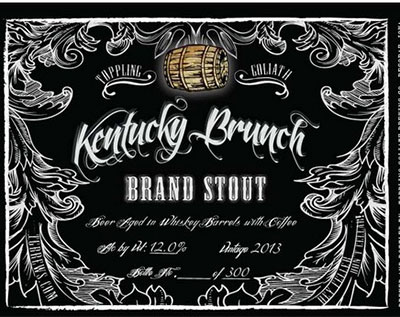 Who: Toppling Goliath Brewing Co. When: Fall 2016 Where: Decorah, IA
Brewed with coffee beans and locally sourced maple syrup, then aged for more than a year in Elijah Craig bourbon barrels, Kentucky Brunch barrel-aged imperial stout is a "big, decadent beer…breakfast in a glass," says head brewer Mike Saboe.
This 12 percent bad boy scores a perfect 100 on both Ratebeer and BeerAdvocate—currently ranking second on the latter's Top 250 Beers list—and was among Esquire Magazine's "10 Great Beers You Will Never Taste" in 2015.
The beer debuted in 2013, moving to Pappy Van Winkle barrels in 2014, followed by a hiatus in 2015.  Last summer Saboe and his crew returned the beer to Elijah Craig barrels, of which Saboe is a big fan. The result, which will be released when deemed ready this fall, should be another beefy, complex, warming brew—a great escape from those nasty winters in the upper Midwest.
The Release
As the Esquire headline indicates, this may be the most elusive beer on this list. Toppling Goliath is planning a brewery-only release sometime this fall, with a one bottle per person limit on sales. A few kegs will also be stashed away for special events. Good luck!
Pliny the Younger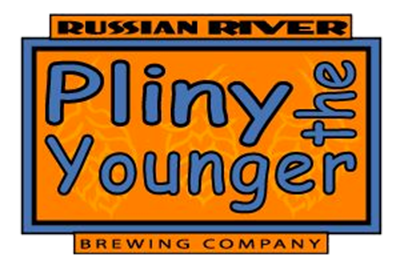 Who: Russian River Brewing Co. When: February 5-18, 2016 Where: Santa Rosa, CA
One of the most revered and coveted beers in the world, Pliny the Younger triple IPA is the envy of pretty much every hop head alive. As Russian River states, it is loaded with hop flavors, bitterness and aromatics. The beer was first brewed 12 years ago as a winter seasonal, taking the recipe for Pliny the Elder to a new level "while pushing the envelope with malt hops and alcohol just to see how far we could go!"
This year's Younger, which Russian River touts annually as being remarkably dry for the amount of malt used in the recipe, features Amarillo, Centennial, Chinook, Simcoe, Tomahawk and Warrior hops.
The Release
The tradition continues. As in past years, Younger will be available on draft for two weeks at the brewpub in downtown Santa Rosa. Folks from around the country—and the world—will travel to northern California and get in line for up to eight hours to enter the pub and enjoy their allotment of Younger.
The beer is only available for on-premise consumption (no growlers), with a maximum of three 10-ounce glasses per person, and there is now a three-hour maximum stay in the pub to facilitate more people getting in the door. Check their website for rules and regulations regarding the line that forms outside the pub and parking.
Younger will also be distributed in kegs the week of February 8 in and around Sonoma County and the Bay Area, followed by shipments to Russian River distributors in San Jose, Sacramento, Oregon, Colorado and Philadelphia sometime in February.
Todd The Axe Man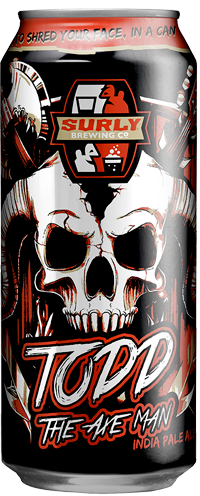 Who: Surly Brewing Co. When: March, 2016 Where: Minneapolis, MN
Surly's most recent IPA in a can, Todd The Axe Man—named for head brewer Todd Haug's other career as a metal guitarist—debuted last year in the U.S. following a collaboration with Amager Bryghus in Denmark.
Amager brewers are big fans of Surly's Furious and Abrasive beers and wanted to work with the British malts Surly employs in those brews. In 2014, Haug was able to get some Simpsons Golden Promise malt from the UK to Copenhagen to produce Todd The Axe Man for the Copenhagen Beer Fest, and Surly took the recipe back to Minneapolis for production at its own brewery in 2015.
Todd The Axe Man's hop character is "as intense as a thrash metal guitar," Surly spokesman Lee Jones says. "Golden Promise malt provides a blastbeat background to the screaming citrus notes created by overdriven amounts of Citra and Mosaic hops." Surly fans will be banging their heads over this one.
The Release
Todd The Axe Man will be available in liquor stores in Minnesota, Chicago, Iowa and Wisconsin. Select bars and restaurants will also have it on draft.
CraftBeer.com is fully dedicated to small and independent U.S. breweries. We are published by the Brewers Association, the not-for-profit trade group dedicated to promoting and protecting America's small and independent craft brewers. Stories and opinions shared on CraftBeer.com do not imply endorsement by or positions taken by the Brewers Association or its members.