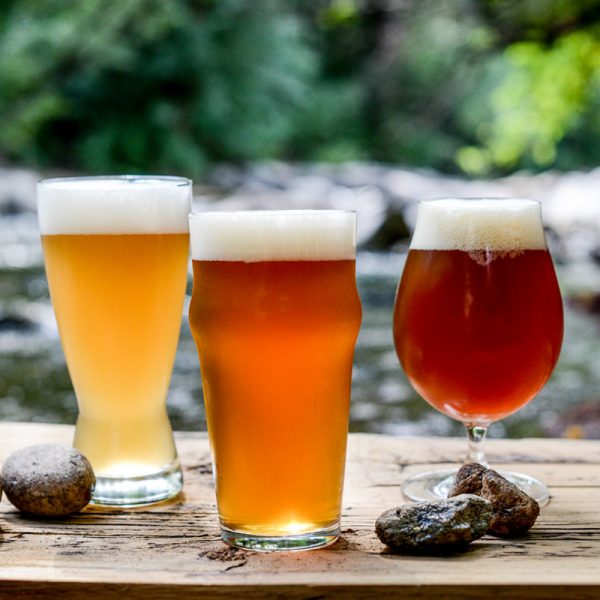 Alaska's Wild Beer Culture
The prevailing notion is that the wild beauty of Alaska turns sharply into a barren wasteland come winter. Daylight is sparse with temperatures dropping below what most would consider comfortable.
There's a nugget of truth in all this. Yes, thanks to its position on the globe and the way the Earth rotates around the sun, Alaska does experience fleeting daylight come January, and naturally it does get a bit colder. But that's where popular perception leaves reality because Alaska is neither barren nor a wasteland in the winter. Those landscapes that can bring a tear to the burliest of hardened lumberjacks are still out there. The very essence of what makes Alaska its own world still exists.
In many respects, Alaska thrives in the winter. One such example is Anchorage's Great Alaska Beer and Barleywine festival in January, which is the state's premier craft beer festival.
Bitten By the Craft Beer Bug
I came into Anchorage with a couple of days to spare before the festival itself, allowing me ample time to do what Alaskans do in the winter, like go fat tire cycling on a frozen river, snowshoeing at the nearby Alyeska Resort, and, of course, sample local brews after earning the calories in the outdoors. In all, there are 27 craft breweries in Alaska. That might sound modest at first for an entire state. After all, Alaska could swallow Texas and have room for dessert. But the state isn't all that crowded. Far from. Looking at it in those terms, Alaska actually ranks eighth in breweries per capita in the U.S.
Truth is, brewing has been at the very core of Alaska since American settlers first started traveling to the former territory — something Bill Howell knows a thing or two about. Howell is an Alaskan transplant and author of several books that look at the history of beer in various corners of the state. He first came in 1996 and admits he "fell in love with the place." After living in London, Hawaii, Florida, and Virginia throughout his 20-year career in the Navy, he decided Alaska was where he was going to retire.
By the time Alaska came around, Howell had already been bitten by the craft beer bug and homebrewing since 1989. When he relocated to the Kenai Peninsula south of Anchorage (150 miles by road, 40 as the crow flies), he started to take a stronger interest in the local craft beer scene and eventually started his own blog, Drinking on The Last Frontier.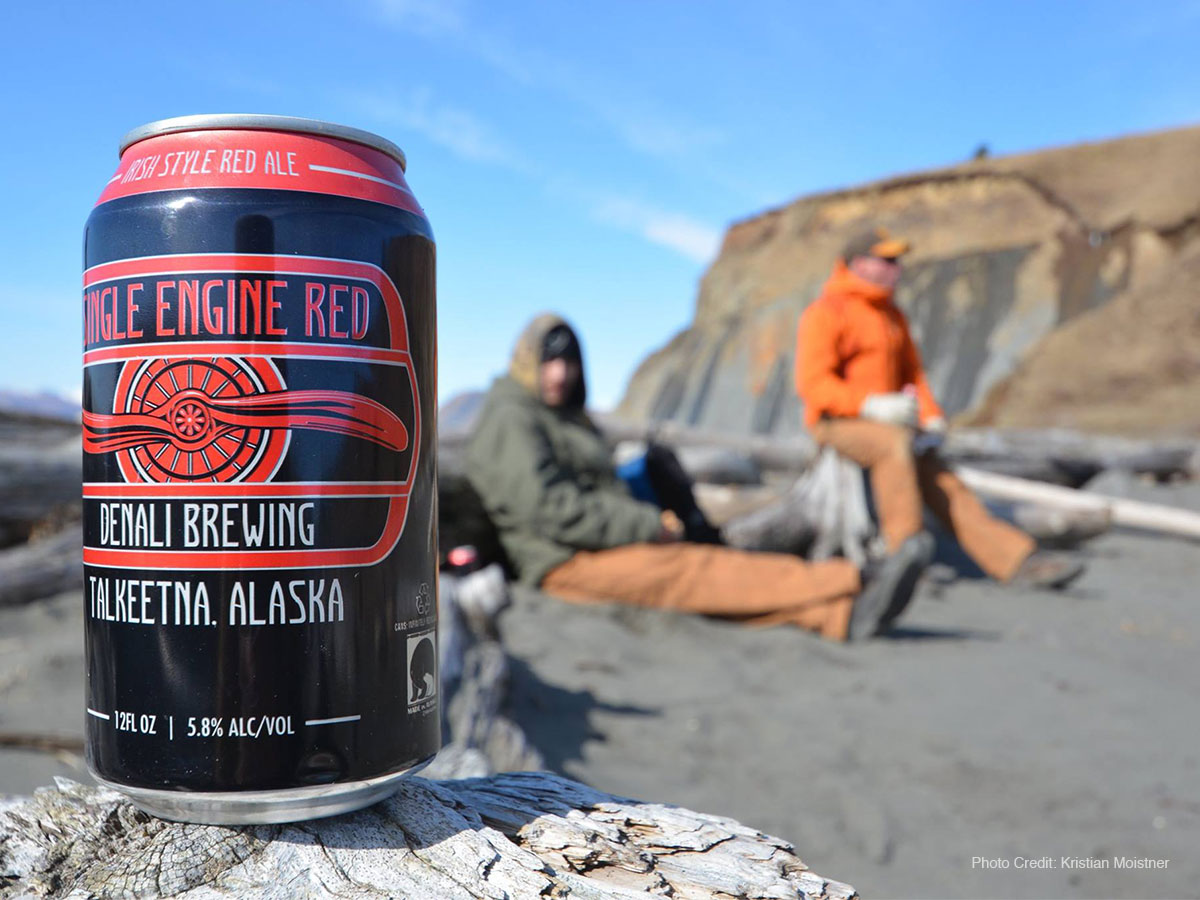 The blog snowballed into a monthly column in the paper and a gig as the Alaskan correspondent for Northwest Brewing News. Naturally, the increased exposure and attention on Alaskan beer led to an onslaught of emails from readers looking for recommendations on craft beer.
"After the fifth or sixth email I said, 'screw that' and wrote the book," Howell says.
Howell can rattle through Alaskan beer history like Bruce Springsteen singing "Born To Run." What's perhaps most interesting is the role brewing played in the territory's early years.
"Brewing was critical in the founding of Alaska," Howell explains. "Between about 1880 and 1918, breweries were one of the primary mainstays of towns. The joke is, and it's only partially a joke, you knew a place was going to be a town and not just a trading post when the three B's moved into town: a bakery, a brewery and a brothel."
By Howell's math, there were 34 different breweries in 15 different Alaskan towns between 1880 and 1918 when prohibition came to Alaska (earlier than the rest of the country). Today, however, craft beer is again a veritable force in the state.
Pride
Denali Brewing Co. and Baranof Island Brewing Co. are just two examples of Alaskan breweries enjoying the craft beer boom that's firmly settled itself into the state.
"We're super proud to be involved in the craft beer scene in Alaska," says Sassan Mossanen, founding partner and General Manager at Denali Brewing Co. "We [brewers in Alaska] tend to make, due to our climate, more robust, flavorful beers than what you'll find in other places. Sometimes they follow with some higher ABVs."
Mossanen's excitement is clear in his voice as he continues, noting his pride to be part of the innovative, unique brews coming out of Alaska. Rick Armstrong, president and founder at Baranof Island Brewing Co. and president of the Brewers Guild of Alaska, lavishes similar praise over the state's brewing scene, noting the state brewed approximately 200,000 barrels in 2014 — a substantial number considering the population. And it's breweries like Armstrong's and Mossanen's that continue to grow, thanks to the boom and continued interest in drinking local.
After starting the brewery in 2009 in downtown Talkeetna, Mossanen saw steady growth that warranted building another brewing facility with a 30-barrel system.
"It's just been fast and furious," he says. "We've had five expansions in four years. We're very fortunate that we're making beer in a community and place so supportive of us."
Armstrong launched Baranof Island Brewing Co. shortly after Denali in 2010. Calling it a "garage hobby gone wild" that started on a half-barrel system, Armstrong notes similar expansion over the years and he continues to eye new opportunities.
"Now I hope to get it up to a 30-barrel brewhouse."
He's also excited about working hand-in-hand with state lawmakers on scrapping outdated alcohol laws and rewriting the book, which naturally makes for an especially interesting time in Alaskan brewing.
Great Alaska
All things beer in Alaska come to a head at the annual Great Alaska Beer and Barleywine Festival in Anchorage. Before heading over, I made a stop at the Glacier Brewhouse just down the street from the festival. At a quick glance, it appeared to be one of the larger brewhouses and restaurants I've ever seen. Besides the beer, their popularity could also be attributed to their longevity. Glacier Brewhouse was established in 1996 when craft beer was just getting its footing in the United States.
Most everyone dining that night had other plans after dinner. Like me, they were heading down to the William A. Egan Convention Center to enjoy the fruits of the state's brewing labor. Indeed, it was a celebration of all things Alaskan beer with Alaskans crowding into their statewide section of the festival. Sure, there were a number of guest breweries around, but the difference was stark. Let's just say there was a bit more walking room in the out-of-state corner and fewer men dressed in lederhosen.
For Howell, scenes like that of the Great Alaska Beer and Barleywine Festival with locals and transplants alike supporting and spending money on an Alaskan product is another point of pride.
"People come up here and make their fortune then leave. That's the state's history," he says, alluding to the gold rush. "So a nice thing about the growing brewing industry here is that it's a value-added product. We can consume it ourselves and have money come the other way for a change."
CraftBeer.com is fully dedicated to small and independent U.S. breweries. We are published by the Brewers Association, the not-for-profit trade group dedicated to promoting and protecting America's small and independent craft brewers. Stories and opinions shared on CraftBeer.com do not imply endorsement by or positions taken by the Brewers Association or its members.