Tim Tebow is now trying his hand at pro baseball, but the former Florida Gator, Heisman Trophy winner and late night comedy muse won't be the only draw at minor league stadiums this summer. A host of small and independent craft brewers are creating baseball beers to support hometown spirit.
If you're a stalwart craft beer drinker, you know that, sometimes, looking for craft beer in a stadium or concert venue feels like an urban hunt for a needle in a haystack; the photo inside CraftBeer.com Publisher Julia Herz's piece on the Illusion of Choice is a sobering reality. But if you're in any of these cities this summer, grab some peanuts and Cracker Jacks and a craft beer made for baseball.
(MORE: 2017's Great American Beer Bars)
Columbia Fireflies | Luminescent Lager from River Rat Brewery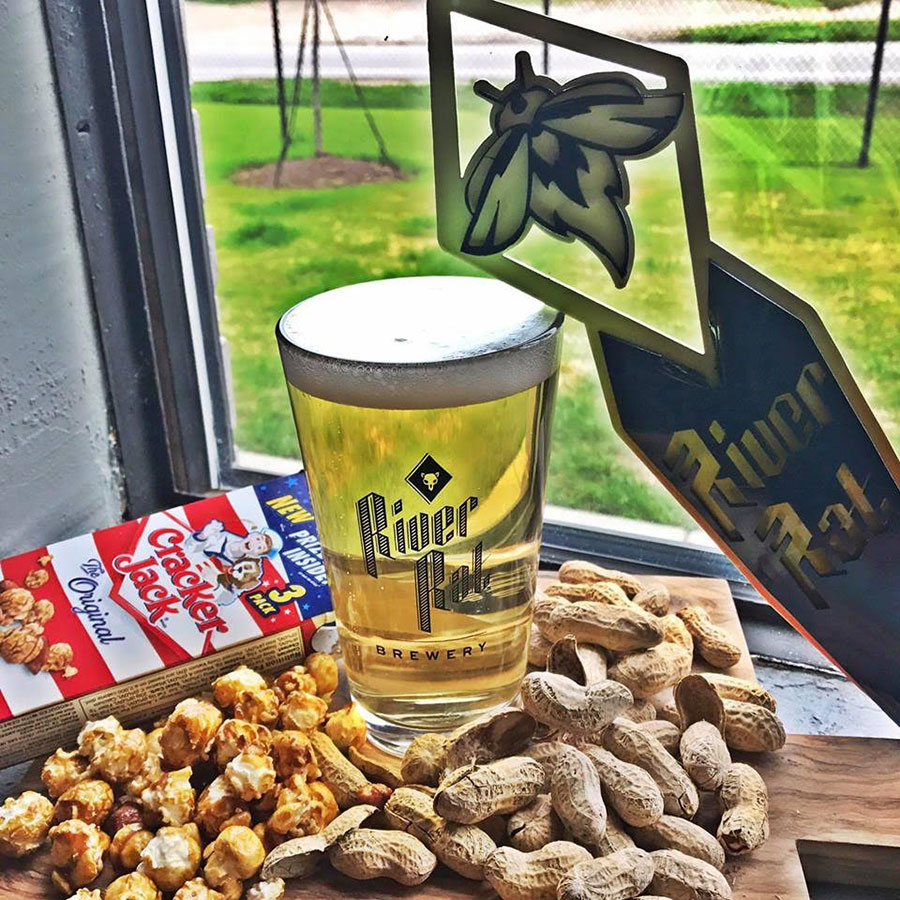 If you're heading to watch Tim Tebow and the Columbia Fireflies at Spirit Communications Park in Columbia, South Carolina, you'll see Luminescent Lager from River Rat Brewery on tap. River Rat's lager comes in at 4% ABV, boasting a crisp and dry flavor, balanced with Perle hops. Drew Walker, the brew master at River Rat, said he wanted something "classic and easy drinking" for baseball fans. You can try Luminescent Lager at the ballpark as well as the brewery.
Savannah Bananas | Savannah Banana Beer from Service Brewing
The Savannah Bananas are another young baseball team — the 2017 season is the team's second. It also marks the second season you can grab Service Brewing's Savannah Banana Beer at Grayson Stadium. Service Brewing uses 360 lbs of real bananas fermented on Belgian yeast, so beer lovers will find this ale slightly hazy and easy drinking with a subtle banana finish.
Kane County Cougars | Raging Cougar Ale from Two Brothers Brewing
Illinois' Two Brothers Brewing has its headquarters in Warrenville, Illinois, as well as a taproom in Scottsdale, Arizona. Since the Kane County Cougars are the Illinois-based single-A ball club in the Arizona Diamondbacks system, fans can get Raging Cougar Ale at the Cougars Northwestern Medicine Field in Geneva, Illinois, as well as the Diamondbacks Chase Field in Phoenix. The Cougars are the only organization in the Midwest League to currently feature their own branded beer at their home ballpark as well as the ballpark of their Major League affiliate.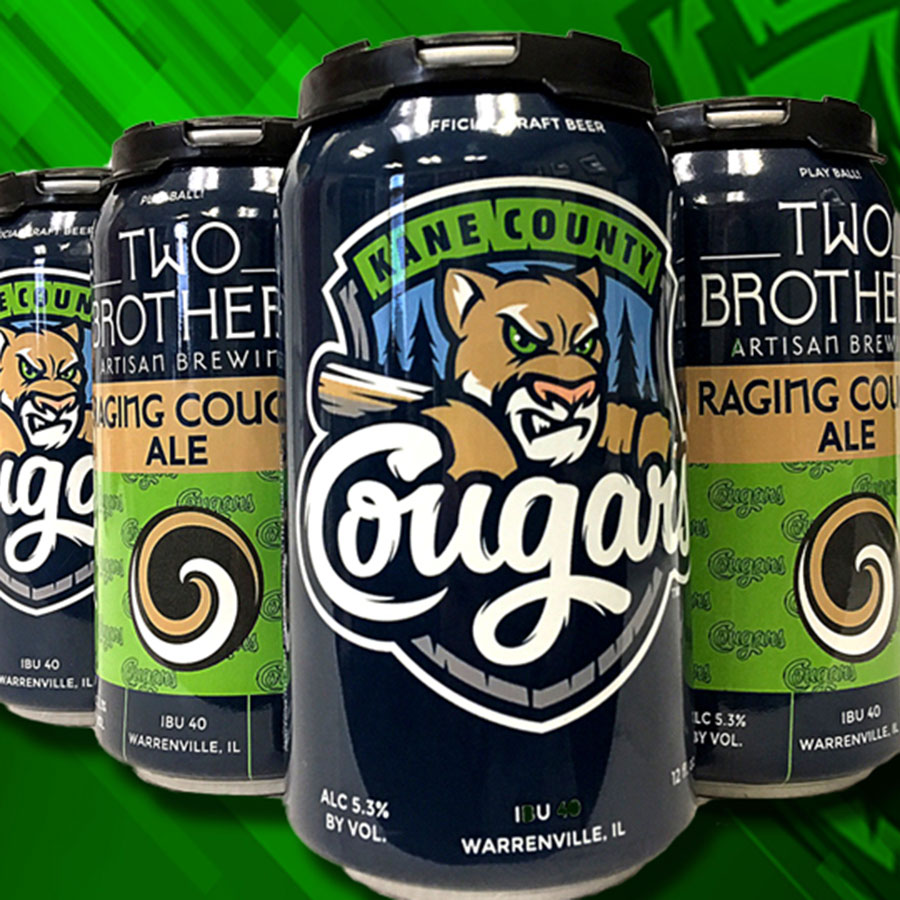 Durham Bulls | Lollygagger Kolsch & Water Tower Wheat from Bull Durham Beer Co.
The Bull Durham Beer Co. in North Carolina was founded in 2015 with one very specific audience: Durham Bull baseball fans. In the historic town of Durham, the brewery sits inside the park of the team made famous by the movie of the same name. During the off-season, you can still find Durham Beer Co. brews around town at events.
Johnson City Cardinals | Cardinal Park Red Ale by Johnson City Brewing Company
Nestled along the Cherokee National Forest in Tennessee, you'll find the Johnson City Cardinals, the Rookie League team in the St. Louis Cardinals farm system. While you're there watching the potential stars of tomorrow, grab a Cardinal Park Red Ale, a 5.5% ABV amber ale, made by local craft brewery Johnson City Brewing Company.
(MORE: Great American Beer Festival Ticket Sales Announced)
Hagerstown Suns | Bases Loaded brewed by Antietam Brewery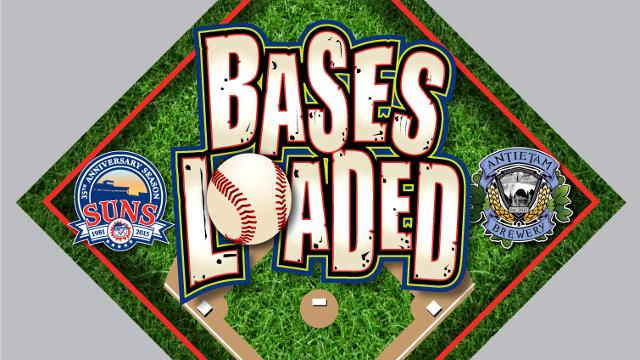 The Hagerstown Suns, a single A team in the Washington Nationals system, mark their 35th anniversary in 2017. Local Antietam Brewery is helping fans celebrate the milestone by releasing Bases Loaded, a 6% ABV ESB. Bases Loaded will be pouring at the team's Municipal Stadium all season long.
Frisco RoughRiders | RoughRiders Red Ale brewed by Franconia Brewing Co.
You don't have to be in the stadium to enjoy the Irish-style Red Ale brewed for the Frisco RoughRiders in Texas. The 2017 season is the first time Franconia Brewing Co. is selling its RoughRiders Red Ale outside Dr. Pepper Ballpark. "We are very proud of this collaboration as we feel strong about our local community," said Dennis Wehrmann, Franconia owner and brewmaster. The brewery says this baseball beer blends malty sweetness with fruit aromas and is fermented with an Irish yeast to give it a dry finish — designed to satisfy during the hot Texas summer.
CraftBeer.com is fully dedicated to small and independent U.S. breweries. We are published by the Brewers Association, the not-for-profit trade group dedicated to promoting and protecting America's small and independent craft brewers. Stories and opinions shared on CraftBeer.com do not imply endorsement by or positions taken by the Brewers Association or its members.