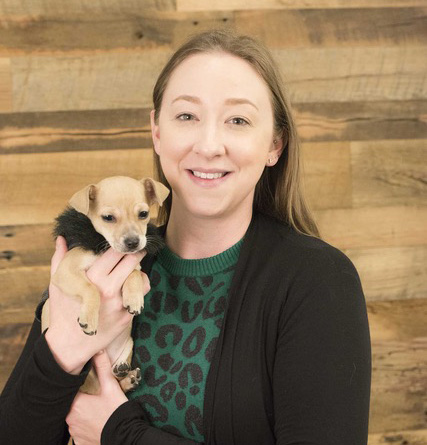 When it comes to camaraderie and community, the North Carolina Craft Brewers Guild knows exactly what will bring people together. The organization is tapping into one of the few things that people find just as irresistible as good beer: cute animals.
The NC Craft Brewers Guild is holding Brew to the Rescue, a cooperative competition (which they've coined a "coopetition") featuring one pairing that everyone loves: beer and puppies. No fewer than 15 member North Carolina breweries are pairing up with local animal shelters to see which brewery can raise the most money for homeless cats and dogs. While the organization will declare its winner February 9, it's clear that everyone wins in this adorable fundraising event.
(READ: New Belgium Brewing Asheville Earns Trio of LEED Certifications)
"This fundraiser was a collaborative idea that sort of bubbled up in the course of organizing the 2017 NC Craft Brewers Conference," Andrew Lemley, the guild's executive director, tells CraftBeer.com. "A friend of ours had this hilarious idea to make a beefcake-style calendar with big bearded, tattooed brewers snuggling adorable kittens a Guild fundraiser… it sort of spun out from there. Eventually, we decided to bring the kittens (and some puppies) to our annual conference, with the help of a local animal shelter, AARF Winston. We had a photographer there, Wendy Raymond from Taps & Snaps in Charlotte, and she made great portraits of brewery folk and adoptable pets getting their cuddle on."
With those puppy-dog eyes staring up at you, how could you say no to this worthy cause? But not everything about this "coopetition" will be kittens and rainbows.
"People can expect some really cute pet photos, and a lot of trash talk on social media. It's always fun to add a little competitive flavor into any project," Lemley says.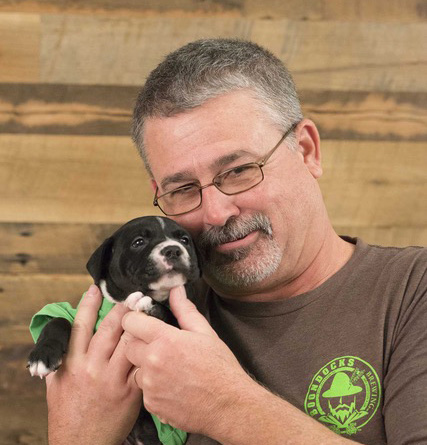 Gary Brown, founder and head brewer at Boondocks Brewing, is more than ready for the challenge. They've teamed up with two of their favorite local rescue groups, The Grateful Dog and Puppies Under Protection.
"We were on board from day one. We are very active in all things related to helping animals and those that devote their time and energy to rescue and adoption activities," Brown says. "We are accustomed to setting the bar high and succeeding in anything we put our minds to, so we know we are going to set the bar high on this campaign."
(READ: It's Beer:45 in Beaufort, One of North Carolina's Oldest Towns)
And the bar has indeed been set — the donations are already pouring in.
"We have already received donations that exceed our original goal and we have not really started the campaign yet," Brown says.
But that doesn't mean the folks at Boondocks Brewing are going to put their feet up and relax.
"We have several bands that are donating their time and talent and our chefs are working on some amazing specials that we will run at the restaurant, with proceeds going to this campaign," Brown says.
With such enthusiastic support coming from the breweries as well as the communities surrounding them, the NC Craft Brewers Guild's Brew to the Rescue is putting the fun in fundraiser. With many North Carolina breweries already boasting experience in teaming up for causes and a whole host of animal lovers rallying, this fundraiser promises to be as effective as it will be entertaining.
(TRAVEL: Plan Your Next Beercation)
"We're proud and honored to work with and around the amazing family that is #NCbeer," Ray Goodrich of Foothills Brewing says. "The kinship we feel towards our fellow breweries is illustrated not only in friendly 'coopetition' like this, but in the support and camaraderie we see exhibited on a daily basis across the state."
CraftBeer.com is fully dedicated to small and independent U.S. breweries. We are published by the Brewers Association, the not-for-profit trade group dedicated to promoting and protecting America's small and independent craft brewers. Stories and opinions shared on CraftBeer.com do not imply endorsement by or positions taken by the Brewers Association or its members.