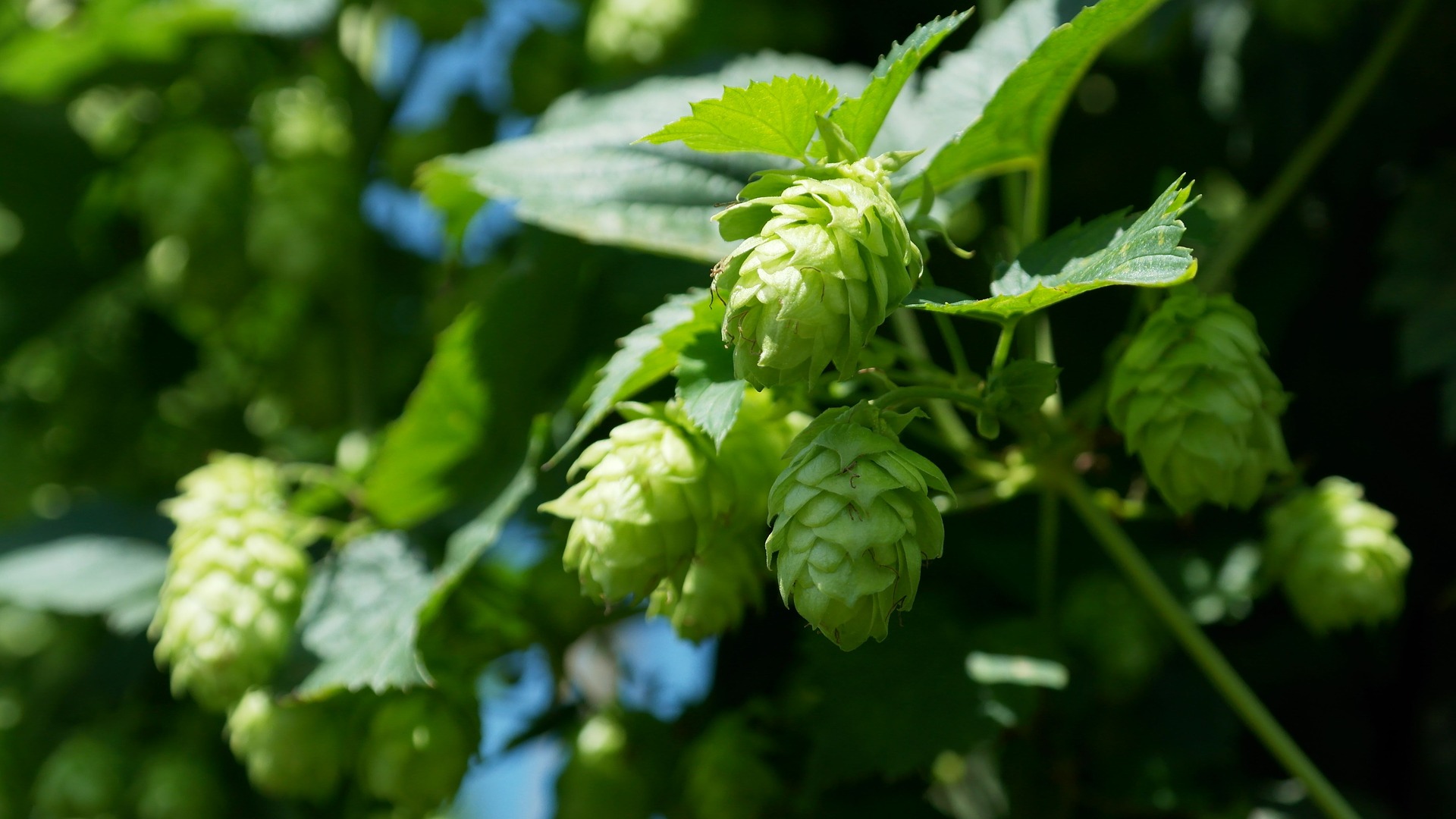 The Top Hops, According to New Survey from the Brewers Association
Good news, hop heads: the Brewers Association just released its annual Hop Survey. Along with a wealth of other data, the annual survey includes a year-over-year "Top 10 Hop Production Ranking." The results? Well, they are surprisingly similar in form to that other familiar fall ranking: the College Football Top 25.
For the eighth year in a row (i.e., every year the survey has been in existence), Cascade and Centennial hops are ranked No. 1 and No. 2, respectively. These perennial favorites are the Alabama and Ohio State of hops: love 'em or hate 'em, you can bet they'll be in the mix for top hop.
(VOTE: 51 Great American Beer Bars)
Top picks from prior years, on the other hand, such as Willamette and CTZ, have slipped considerably in the rankings. These are the Oregon and Boise State of this year's rankings: once considered top 10 shoe-ins, neither is a safe bet this year. Willamette fell out of the top 10 last year, and remains outside looking in, while CTZ — ranked fourth in the inaugural survey— clings to 10th place.
Finally, relative newcomers Citra and Mosaic have made big splashes in this year's rankings, occupying No. 5 and 7, respectively. Much like Clemson, Citra broke into the top 10 around 2012-3 and remains a force to be reckoned with. Mosaic, on the other hand, finds a natural analogue in the Washington Huskies (if we restrict our view to the past decade or so, that is; shout out to the '91 champs): both were new, and somewhat surprising, additions to the top 10 this year, yet neither shows any signs of slowing down. (To be fair, not everyone was surprised by these successes; prescient analysts predicted Washington's success during the preseason and the rise of Mosaic hops was prophesied in The New Brewer last year.)
Other highlights from the 2016 Hop Survey results:
Beers are getting hoppier — The amount of hops/barrel rose among all but the biggest craft brewers, from 1.39 last year to 1.5 this year. This is an indication that smaller brewers are increasingly able to get their hands on hops, which is probably because:
Hop plantings are up — way up. Roughly 8,000 new acres were planted last year, nearly double the BA-suggested 4,000 acres (based on projected industry growth).
Patents expiring — Proprietary hops like Simcoe and Amarillo have patents expiring soon (2019 and 2020, respectively), which should lead to wider availability in the next decade.
Overall, the news is good for hop lovers. In particular, the increase in acreage likely means we have stepped out of the shadow of the hop shortage of the late 2000s. "While yields will be determinative, it appears 2016 has broken the cycle where hop supply is chasing demand," according to The New Brewer contributor Dick Cantwell. "Whether that's equilibrium or oversupply remains to be seen."
We'll be watching with baited, bitter breath, hoppy beer in hand.
(MORE: Questions Brewers Wish You'd Ask During a Tour)
Top Hops in 2016* [Previous Year's Rank] *2015 production year, reported in 2016 survey
Cascade [1]
Centennial [2]
Chinook [3]
Simcoe [4]
Citra [5]
Amarillo [7]
Mosaic [NR]
Crystal [8]
Hall Mitt [6]
CTZ [10]
Source: Brewers Association 2016 Hop Usage Survey/The New Brewer Magazine
CraftBeer.com is fully dedicated to small and independent U.S. breweries. We are published by the Brewers Association, the not-for-profit trade group dedicated to promoting and protecting America's small and independent craft brewers. Stories and opinions shared on CraftBeer.com do not imply endorsement by or positions taken by the Brewers Association or its members.