Being married can be a lot like running an independent craft brewery — it's a passionate labor of love that requires time, engagement, strong communication and trust in others. Imagine running a craft brewery with the person you're married to.
In honor of the Valentine's Day, we ask beer power couples share their advice for staying in love and in business.
Deborah and Dan Carey, New Glarus Brewing | New Glarus, Wisconsin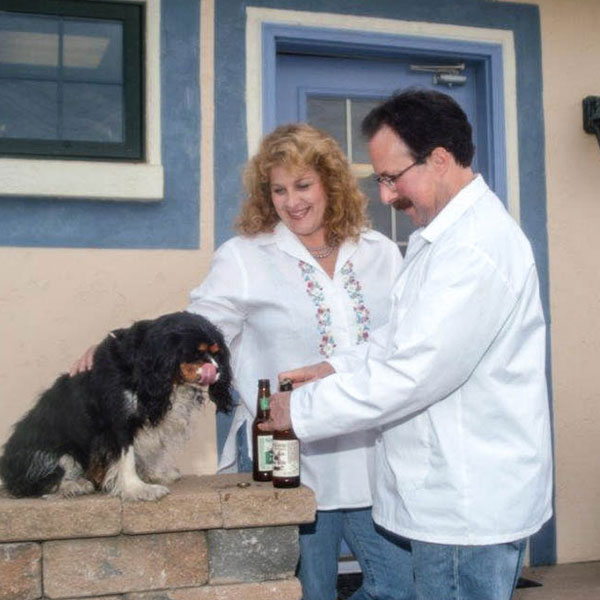 Deborah and Dan were married for a decade before they started New Glarus Brewing, during which they say they learned to understand and respect each other's strengths, weaknesses and work rhythms through projects like remodeling and construction.
"We have a clear division of labor," Deborah says. "Dan is equipment engineering, raw materials, process and recipe. I am building design, investors, finance, distribution, marketing legislative and legal matters. We work collaboratively on the beer calendar and personnel issues. Whoever is charge has the final say."
Deborah and Dan run their world based on four rules: 1. Respect each other; 2. Date each other; 3. Maintain a sense of humor; 4. Enjoy the journey.
"People would be surprised how fast we move together — like a left and right hand in harmony — because of trust, checked egos and clear communication," Dan says. "Can I add that I'm married to the kindest, smartest, most patient, least judgmental and hardest working person I know?"
(VISIT: Find a U.S. Brewery)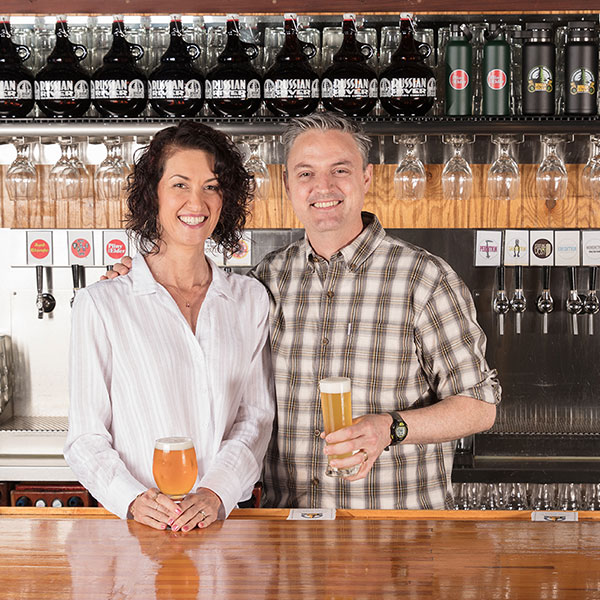 Another beer power couple that has stood the test of time are Natalie and Vinnie Cilurzo at Russian River Brewing. They say their roles at the brewery are so different that they often go all day in the 10,000-square-foot facility without seeing each other.
"We have very different roles in the day-to-day operations, which helps us stay out of each other's way," Natalie says. "Very important to note is that our offices are on opposite sides of the building!"
The Cilurzos work together on strategic matters, but usually out of the office. "Most of our biggest decisions are made away from the brewery, either on long trips or at home," Natalie adds. "It is our only uninterrupted time for meaningful conversations. Sometimes we bounce ideas off our cats who are great listeners most of the time!"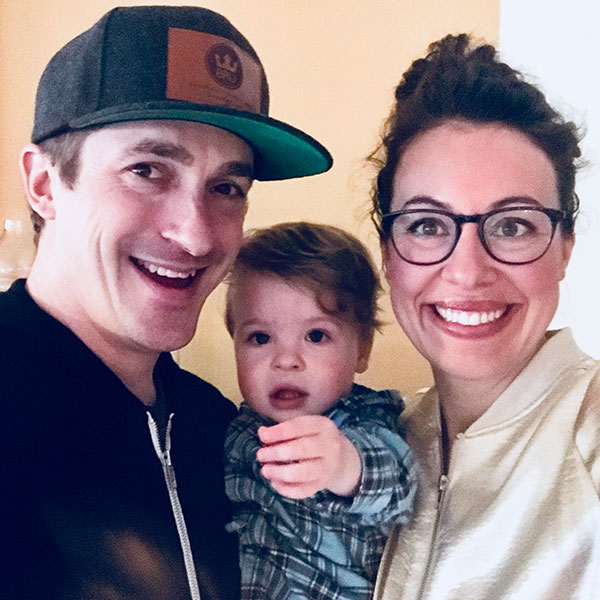 "Working with your main squeeze is a lot like … dancing the tango?!" says Bryce Clark, who runs Boulder's BRU Handbuilt Ales & Eats with her husband, Ian. "We've been doing this whole work/marriage thing a long time." The duo also heads up the ice cream shop next door, Heifer and the Hen.
"It started with house projects where you learn very quickly how to work together, otherwise you might drop a saw on your big toe– promise this didn't happen. Our key to staying in love and in business is pretty simple. Communication (always a must) and appreciating and trusting what the other person is really good at. Oh, and knowing when Ian is hangry and just needs to eat before further discussion," Bryce says.
Emily and Evan Watson, Plan Bee Farm Brewery| Poughkeepsie, New York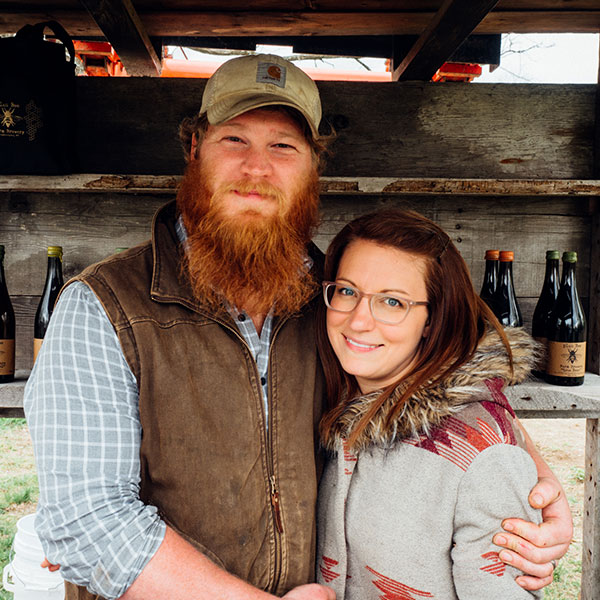 Communication is key, says Emily Watson who runs Plan Bee Farm Brewery with her husband, Evan. They're honest about the fact that running a beer company together is challenging, especially because that business is just one aspect of their work at their farm property.
"Bettering our communication skills with one another has saved us a lot of time and energy," Emily says.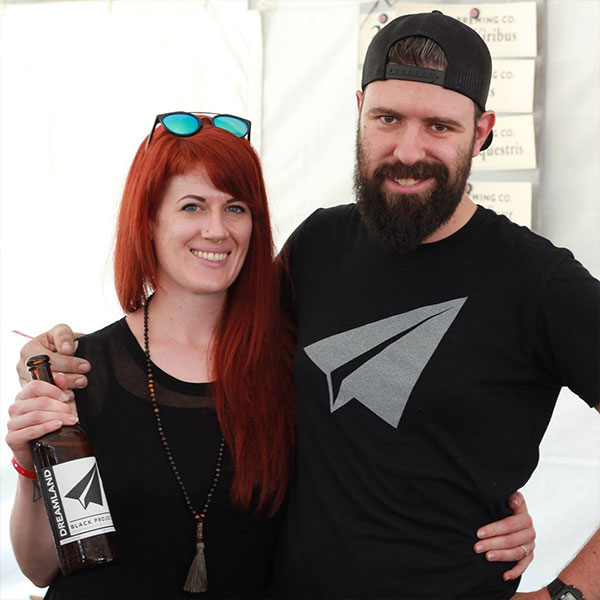 "James doesn't like to talk business first thing in the morning, but I'm right to it the second I'm up, or at least thinking of work right away," says Sarah, who owns and operates Denver's Black Project Spontaneous & Wild Ales with her husband, James.
Her advice: "Observe and learn how the other person communicates and try your best to compromise on what works for the both of you. Instead of laying everything on him while he's trying to get ready for the day, I make notes to myself and send him a message later or put them in our task management app. This is a constant learning process."
James chimes in. "Definitely making sure we have set roles and trusting that the other person can do their role is huge. Making sure we decide things before we bring it to an employee meeting or employee Slack chat so one of us doesn't say, "OK we are going to do this" and the other one of us is like, "I don't think that's a good idea." And everyone that works for us is like, "What is going on?" So yeah, we try not to undermine each others' decisions in their role."
Leah and Nathan Huelsebusch, Taxman Brewing Co. | Bargersville, Indiana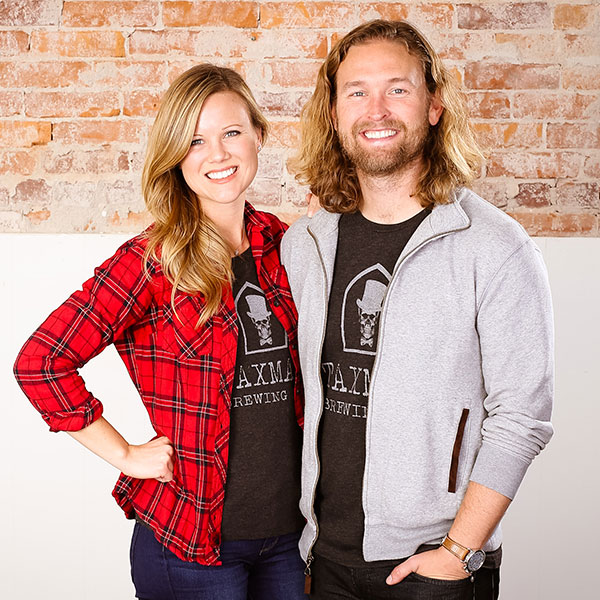 This dynamic duo is all about dividing and conquering.
"We've defined our roles based on our skill sets and empower one another to make decisions as such," Leah says. "Being respectful of those boundaries is very important. You also have to draw lines in order to have any sort of work/life balance. This means being willing (and able!) to turn it off and stop being colleagues; first and foremost, we're best friends."
"You have a tendency to be hardest on the ones you love," Nathan adds. "Working with your spouse is a delicate thing because it requires you to remove emotion from the equation and not bring workplace stress into your personal relationship. At the end of the day, we love each other very much and know that we are always looking out for one another's best interest and the interest of our business. We try to celebrate the small victories throughout the day, and not let tension build up that divides us."
Colleen and Chad Kuehl, Wander Brewing| Bellingham, Washington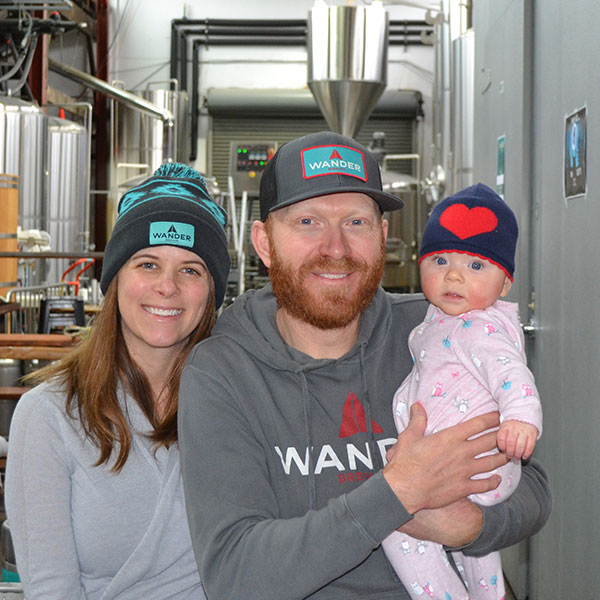 Running a small brewery is like having an additional full-time member of your family, says Colleen and Chad Kuehl, "but you can't hand it over to a babysitter or dog watcher."
"Be prepared to tend to it constantly," Colleen says. "We were at the brewery every day for the first eight months of our startup."
A lot of brewery owners can relate. When you can get away, the Kuehls advise, make sure you unplug. "The technology available today on your smartphone is an amazing thing, but it also makes it difficult to disconnect from the brewery and recharge your batteries," Colleen says.
(COOK WITH BEER: Find Hundreds of Recipes)
Emily Bruno and Julie Verratti, Denizens Brewing | Silver Spring, Maryland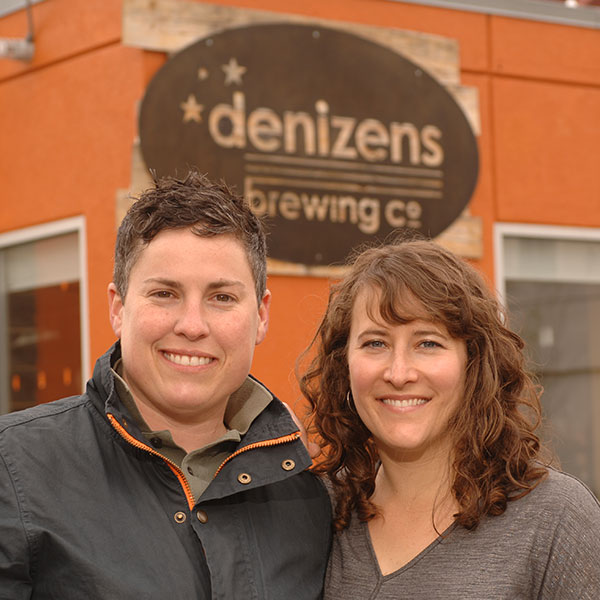 "I find I am always discovering things about Julie through our professional relationships and interactions that I was never that familiar with prior to opening," Emily says. "I've learned a lot about Julie — her charisma and personality — through how she approaches all of our business relationships. That's pretty cool."
Emily Bruno and Julie Verratti are co-owners with their brother-in-law Jeff Ramirez.
"Working with family members is a great idea, as long as everyone is in it to win it," Emily adds. "Jeff is our brother-in-law, but he's our brother at heart, and there's nothing better than partnering with people that you care about professionally and personally. It makes any small stuff inconsequential, and it makes the big stuff really matter."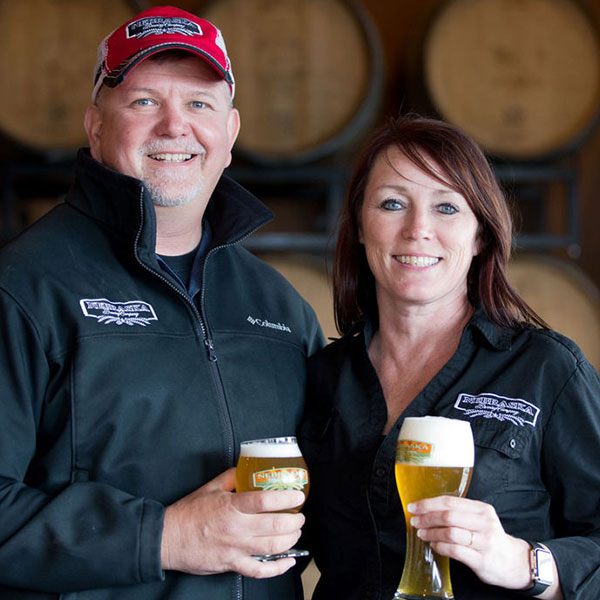 "We try to have fun while taking our business very seriously," says Kim.
A sense of humor has helped to keep her and her husband, Paul, in business for 10 years. So has the acceptance that work and home may never be completely separate.
"We try, somewhat unsuccessfully, to leave business at work and not bring it home," she says. "That still hasn't worked. Then, we tried to set some boundaries within the house, which still hasn't really worked either. Some days, one of us has to relocate work space, and that's mostly for everyone's sanity."
(TRAVEL: Plan Your Next Beercation)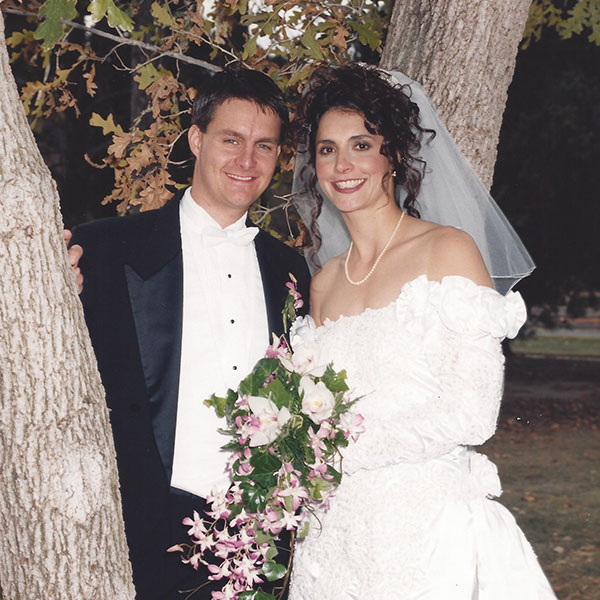 This dream team launched Denver's legendary Belgian beer bar Cheeky Monk after five years of marriage. They have since created Lost Highway Brewing Company in Centennial, Colorado. They've now been in the beer business for sixteen years and had three kids along the way.
"Bottom line for us, our family always comes first," Tina says.
"When I was fresh out of college and starting my career I had this Never Date Anyone You Work With motto. Well, I guess we all know rules are meant to be broken, and this is certainly one I am glad I broke. Doesn't mean I still wonder what the hell was I thinking working with my husband for 15-plus years. At the end of the day, I know I can still sit down and have a craft beer with my best friend. Now, it just happens to be one we make."
"No holy grail"
All of these couples can attest to the fact that just like craft breweries, every relationship is nuanced in different ways. Just like brewers crafting batch after batch, they've made mistakes along the way and learned from them.
Natalie Cilurzo put it best — "There is no holy grail to the secret of a successful marriage and business partnership."
That may be the case, but at least there can be a lot of great pints of beer.
CraftBeer.com is fully dedicated to small and independent U.S. breweries. We are published by the Brewers Association, the not-for-profit trade group dedicated to promoting and protecting America's small and independent craft brewers. Stories and opinions shared on CraftBeer.com do not imply endorsement by or positions taken by the Brewers Association or its members.