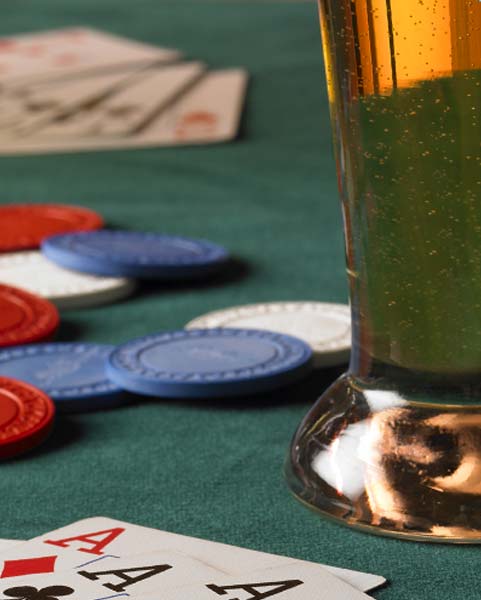 Betting on Craft Beer: Casinos Tapping Into Craft Beer
Joe Pickett looked across the table at a trio of Las Vegas businessmen: the owner, the CEO and a lawyer for Ellis Island Casino. "What do you know about running a brewery?" one of the men asked.
Having worked in around breweries since he was fourteen, Pickett had no doubts about about his own knowledge of making beer. But the three suits seemed out of their element.
"The real question is, what do you know about running a brewery?" Pickett replied. The blank faces staring back told him everything he needed to know.
Just like that, Ellis Island Casino added Pickett to its staff and "Brewery" to its name. In doing so, it joined a small and unique group of casino-breweries that are using craft beer to enhance both the gaming experience and their bottom lines. With ten such operations in the U.S., these businesses are learning what it means to gamble on craft beer.
Brewing Up Good Business
A cynic might look at a casino adding an on-premise brewhouse and see a marketing move designed to capitalize on the growing popularity of craft beer. However, casinos discovered the complementary nature of beer and gambling long before craft brewing pioneers Fritz Maytag and Jack McAuliffe were even thinking about making beer.
Ed Gilbert, general manager at Feather Falls Casino and Lodge in Oroville, Calif., puts it simply: "Beer drinkers like to gamble." His four-year-old brewery, which recently passed the $1 million mark in sales, is just over 20 miles from Sierra Nevada Brewing Company, one of the nation's biggest craft breweries. "The local population is very attuned to craft beer," Gilbert says.
Joe Pickett goes one step further. "Having a brewery is a major asset from a cost aspect," he explains. Casinos usually offer free drinks to keep gamblers at the table, so making beer in-house means those freebies come "at a fraction of the cost [of the drinks] that other casinos are giving away."
Beer drinkers like to gamble.
And since 97 percent of Ellis Island's beer is sold on-premise (the other 3 percent is sold at a satellite restaurant), the casino doesn't have to pay a premium to an outside brewer and third-party distributor — which means more profit goes back into the casino's own business. And for the brewery, business is booming. "We serve a million glasses of beer a year, all consumed in the casino," Pickett says, which puts the brewery among the top 20 brewpubs in America.
For Dostal Alley Casino & Brew Pub in Central City, Colo., the decision was more of a necessity to survive. "We were trying to compete with the rest of the casinos in town," says Buddy Schmalz, who went from operations manager to head brewer. "They pretty much all provided the same experience—it's just slot machines—so we decided to offer something that no one else could: craft beer."
Schmalz points out that it wasn't an overnight success. "It took awhile to win over the beer drinkers," he says. "The market was still geared to Coors, Miller and Bud, but we decided to stick with it. Once we got them to actually try our beer, business changed for us."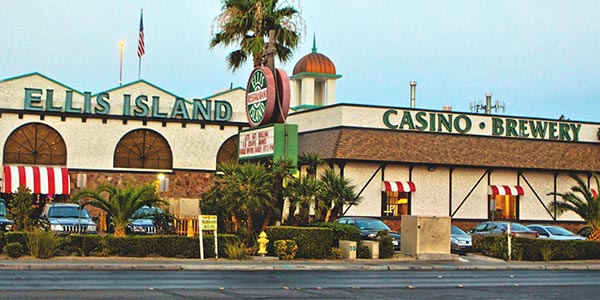 Tangled Laws, Unprecedented Combinations
Since gambling laws are determined by each state, you won't find these operations just anywhere. The ten casino-breweries we found operate in five different states, but there's a six-pack clustered in Nevada to take advantage of that state's pro-gambling laws. In fact, Nevada has embraced gambling so much that it is actually more challenging to open a tasting room without gaming.
CraftHaus Brewery, which opened recently in a Las Vegas suburb, had to petition the city council for an exemption from the $35,000 zoning fee to run a bar — because there was no option to create an establishment where patrons could drink but not gamble.
When filing for a brewery license in California, Feather Falls Casino ran into a different legal issue because of its Native American ownership. "There had never been a precedent of a Federally recognized tribe applying for a brewery license," Ed Gilbert explains. Feather Falls Casino became the first of its kind in the nation.
Going "All In" On Good Beer
The kind of beer you'll find at one of these casino-breweries can range from Dostal Alley's "constant experimentation" on its small seven-barrel system to Joe Pickett's steady flow of traditional, lighter beer styles.
"I make the beer that the customers like," Pickett says. "As customers become more educated, the beers have evolved to reflect that."
So what do beer geeks think about beer that come from a casino? Ed Gilbert notes that Feather Falls' brews have won 40 medals, including a bronze at the 2012 World Beer Cup for its Blackjack Stout. Among Dostal Alley's accolades is a silver medal from the 2014 Great American Beer Festival for its Shaft House Stout.
For two seemingly independent industries like gambling and craft beer to live harmoniously with each other is a testament to the dedication of those involved.
"Gambling is pretty cutthroat," says Buddy Schmalz of the relationship between competing casinos. "If they can close you down and take customers away, it's a win for them. In craft beer it's just the opposite. We all want to produce great beer. If I go to another brewery and ask them a question about what they are doing, they would tell me everything. That would never happen in the casino industry."
Maybe craft beer can teach the gaming industry a thing or two about cooperation.
CraftBeer.com is fully dedicated to small and independent U.S. breweries. We are published by the Brewers Association, the not-for-profit trade group dedicated to promoting and protecting America's small and independent craft brewers. Stories and opinions shared on CraftBeer.com do not imply endorsement by or positions taken by the Brewers Association or its members.