You've been dabbling in beer for a while now, but you still consider yourself a craft beer newbie — you've visited some breweries, you've hit some beer festivals, and you've wandered the aisles of your better beer retailer looking for something interesting. Chances are, up until now, your beer experience has been somewhat reactionary—you've tried beers based on recommendations from friends, interesting sounding beer names, or cool label art. Maybe you've even sought out a beer based on an article you've read. It's a great way to whet your palate, but now you're ready to take it to the next level.
(MORE: What is Craft Beer?)
Below are five activities that will expand knowledge, taking you from craft beer newbie to in-the-know. Each project is designed to take place over a set period of time and involves making conscious choices about what you buy and consume during that time period, both at home and out at breweries and pubs. How long is each period? That's up to you. The important thing is to isolate beer based on a set of criteria and to try a bunch of brews matching those criteria to understand how they compare and differ from each other.
5. Go Local
A 2014 presentation by the Brewers Association, publishers of CraftBeer.com, noted that nearly 80 percent of adults of drinking age live within 10 miles of a brewery. Take into account the brewery boom in parts of the country in the last three years, and chances are, you live closer than that to several breweries. For this project, set a geographic boundary for your beer buying choices. Create your boundary by city, state, or region and get to know the breweries in that area. What styles dominate your chosen region? What styles are missing? Which breweries make your favorite beers?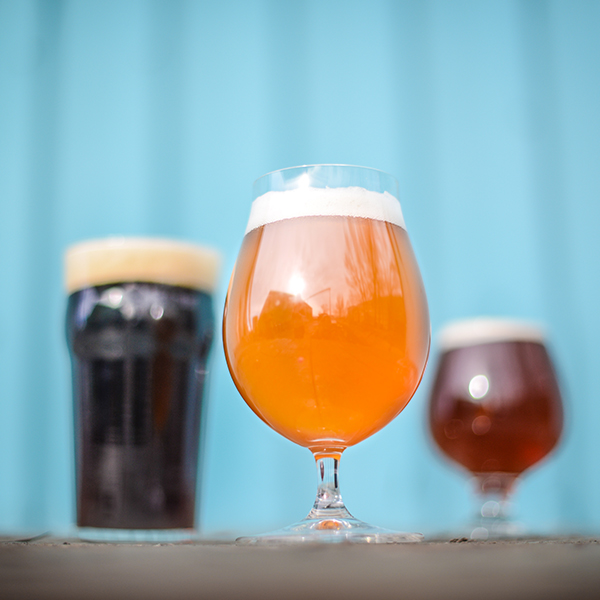 4. Go International
Americans are leading the craft revolution, but we're not the only ones who make great beer. Similar to the first project, this one is geographic in nature. Go Reinheitsgebot to explore German beers, or tap your inner Trappist and explore the breadth and depth of Belgian beers—there are nearly 200 breweries in the tiny country, with styles all over the map. Want something edgier? Try beers from emerging craft markets like Italy or Japan.
(MORE: A Sour Beer Pickle in American Brewing)
3. Pick a Style
You've had a lot of IPAs and you know you like them. Now it's time to broaden your horizons. While IPAs are great, there are more than 100 other styles to choose from (the Brewers Association Beer Style Guidelines list more than 80 ale styles, about 30 lagers, and approximately 35 hybrid styles). Pick something IPA-like, or something on the complete opposite end of the spectrum, and explore the style by reading up about its characteristics, its history and its production. You can find style suggestions similar to what you like in our interactive CraftBeer.com Style Guide. Then challenge yourself to drink only that style for a set period of time.
Pro-tip: Ready to really geek out on a style? The Classic Beer Style Series from Brewers Publications is a great resource; each book in the series focuses on a style, with detailed histories and recipes for that category.
2. Pick All of the Styles
Want to really get a sense of the diverse range of beer styles? Download the style guide from the Brewers Association and use it as a punch list. Start working your way through each of the styles, trying a couple from each. Use the Great American Beer Festival medal winners as a cheat sheet to measure what judges consider the beer brewed closest to style in each category. Admittedly, a few of the more obscure styles may be hard to find, but even if you don't try every type, a conscious sampling of even a portion of the guidelines will significantly improve your palate and your beer knowledge. Is there a style you really want to try but can't find? Reach out to your local brewery to convince them to resurrect the style.
(MORE: 2017's Great American Beer Bars)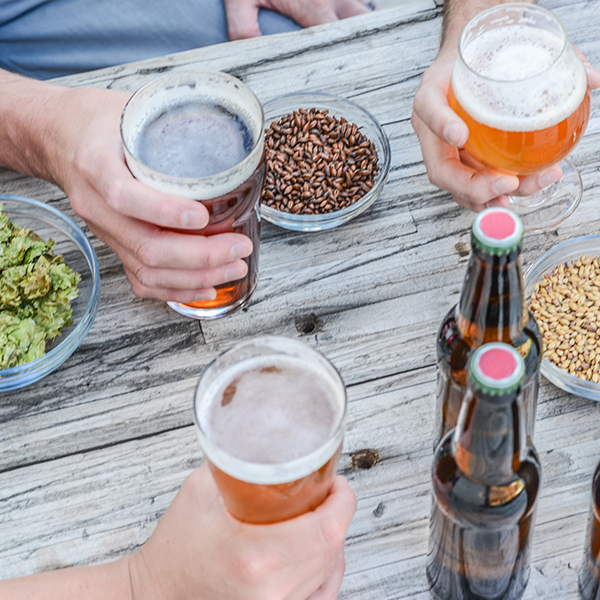 1. Make It Yourself
Instead of buying ready-made beer, brew it yourself. Beginner homebrewing kits are relatively cheap and abundant and chances are, you already know someone who brews their own. Apprentice with a homebrewing mentor, offering to assist on their next batch (pro-tip: when apprenticing, spring for carry-out lunch, bring a sixer, or offer to buy the ingredients for a batch). Pick a recipe for a beer similar to one you already like and work through the ingredients list. Take time to taste and smell the malts and the hops, as well as the finished wort. Take notes, and then look for those flavors and aromas in your finished beer. Then, make another batch and another, modifying the ingredients each time to enrich your sense of beer's component parts. The American Homebrewing Association, our sister website, has a lot of great resources to get you started. Be sure to sign up for your free trial of Zymurgy, their homebrewing magazine.
CraftBeer.com is fully dedicated to small and independent U.S. breweries. We are published by the Brewers Association, the not-for-profit trade group dedicated to promoting and protecting America's small and independent craft brewers. Stories and opinions shared on CraftBeer.com do not imply endorsement by or positions taken by the Brewers Association or its members.