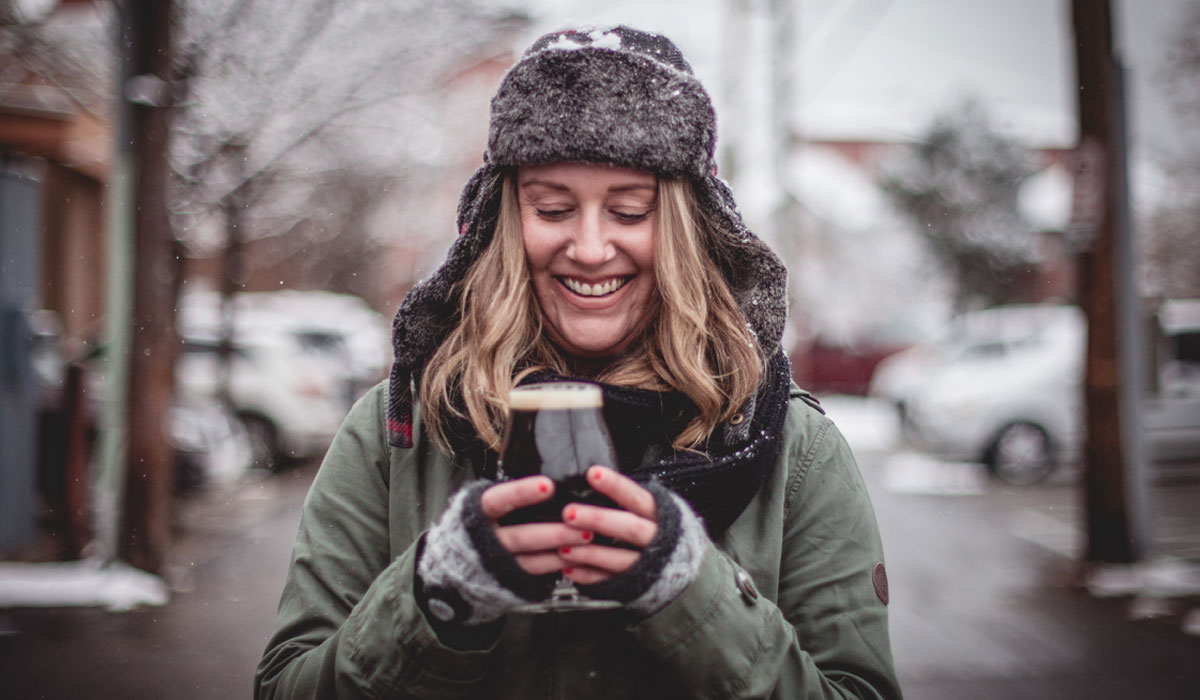 10 Dark Beers You'll Crave This Winter: Stouts, Porters and More
We talk a lot about the myths about dark beers you shouldn't believe. In the smack dab of winter, they're my absolute favorite. Smoky and musty or rich and creamy, stouts, porters and their imperial cousins fill the void caused by winter's chills and pair amazingly with winter comfort foods – and beer for dessert is never a bad thing.
Hunker down with a blanket, a good book and one of these decadent dark beers.
Keegan's Mother's Milk Stout | Sweet/Milk Stout, 6%
Old faithful, this sweet stout has just enough balance to cut into heavy foods like fried chicken, and that light sweetness is lovely with a dessert. Keegan Ales' Mother's Milk is my favorite all-around milk stout; both on draft and in bottles it offers a smooth, silky experience that's perfect for brunch (or breakfast.)
Sumi Zest | Imperial Stout, 11.5%
Though it's 11.5% ABV, there's little heat to this new limited release imperial stout from Grimm. Sumi Zest is brewed with orange zest and vanilla, though the orange flavor is very faint and only appears ever so slightly on the finish. It's a nice, smooth ride though, but not as bold as most other flavored imperial stouts, and not as sweet as its brother, Sumi Ink, a previous limited release.
Doug | Black IPA, 7.2%
This mellow, earthy black IPA from the IPA masters at Other Half will keep you toasty, but is easygoing enough to drink a few. It has a bit of citrus from the hops, a nice malty backbone and lovely chocolatey sweetness. A nice balance of Simcoe, Summit and Columbus hops create a drinkable brew with a fine roasty flavor.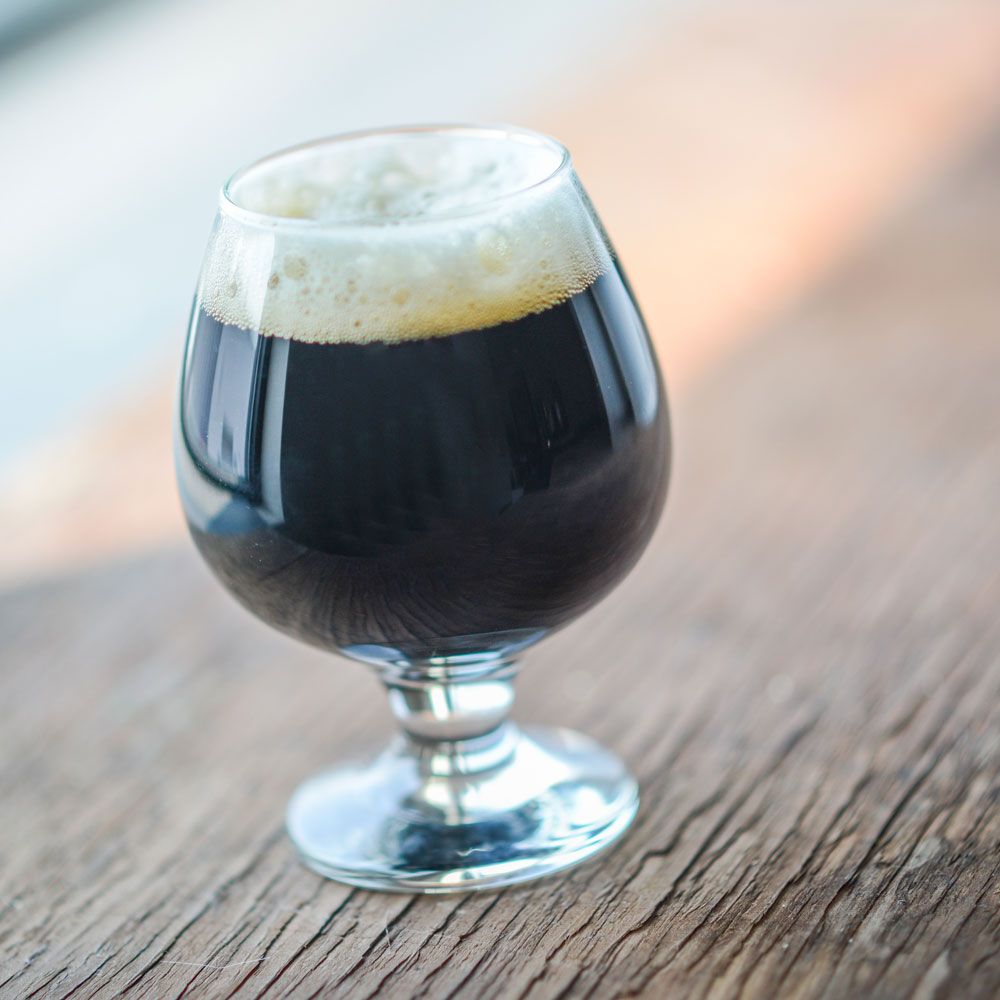 Beer for Breakfast | Milk/Sweet Stout, 7.4%
Dogfish Head has once again captured our imaginations and warmed our hearts with the unbeatable sensation of a sweet and savory breakfast. Get your coffee, pork and sweet maple syrup all in one sip with this breakfast stout that includes scrapple —pork scraps, trimmings and spices combined with cornmeal and wheat flour — in the mash. This beer has sweetness, spice and everything nice; it's perfect for the adventurous sipper who fears the sweetness of a milk stout and enjoys an overtone of smoky flavor.
Sweet Baby Jesus! | Peanut Butter Porter, 6.2%
If you ever wanted to know what a liquid Reese's Cup tastes like, this porter from DuClaw Brewing comes pretty close. It's not super sweet at all, but it's rich and full-bodied, with a strong peanut butter aroma — the actual peanut butter flavor is in the aftertaste. This beer is a fun one to try.
Hibernal Fluxus Stout 2016 | Belgian-style Stout, 8%
Fluxus translates to "continual change" in Latin, and Allagash has brewed a series of "Fluxus" beers every summer. This is the first winter edition, which is why I was surprised to find that this is a stout and not a sour or saison. It tastes of figs, espresso and bitter baking chocolate – no ingredient is too sweet, but roasty and earthy. Proceeds from this beer help Window Dressers, a Maine group that helps underprivileged families reduce heating costs in the winter.
6th Anniversary Chocolate Hazelnut Imperial Stout |American Imperial Stout, 10%
Don't expect a glass of cold liquid Nutella; this stout is light on the hazelnut and heavy on the chocolate. Released in December as the sixth in Westbrook's specialty anniversary stouts, this chocolate hazelnut stout boasts more chocolate richness with a subtle hint of vanilla and hazelnut. At 10 percent ABV, it drinks surprisingly easily. It's brewed with cocoa nibs, roasted hazelnuts and vanilla beans. Their first year anniversary release, Mexican Cake, became (and still is) hugely popular.
35K | Sweet/Milk Stout, 7%
There's a very long roster of beers at Against the Grain. This one comes in an easygoing 16-ounce can; it's very chocolatey, but not too sweet, making it easily drinkable. It's great to pair with a meal or dessert.
Speedway Stout | Mokasida Coffee Stout, American Imperial Stout, 12%
Showcasing East African coffee beans from the city of Mokha and the Sidamo province in Ethiopia, this variation of Alesmith's Speedway Stout has subtle nuances of blueberry, mocha, vanilla and coffee. The coffee hits first with some blueberry notes and a mocha finish. It's complex and interesting in the way that Ethiopian coffees usually are – fun to explore with new and surprising tastes along the way.
Bittersweet | Imperial Coffee Milk Stout, 8.9%
Brewed at Left Hand with Colorado-based Allegro Coffee's mocha java, this hefty stout has a little spice along with sweet chocolate and caramel notes. The coffee here is the star.
CraftBeer.com is fully dedicated to small and independent U.S. breweries. We are published by the Brewers Association, the not-for-profit trade group dedicated to promoting and protecting America's small and independent craft brewers. Stories and opinions shared on CraftBeer.com do not imply endorsement by or positions taken by the Brewers Association or its members.