It's no secret that the brewing community is a generous bunch, always willing to help friends and neighbors in need. However, for some, the cause is much more personal. Mike Smith and Cheryl Hanses Smith own Loftus Ranches, a fourth-generation hop farm in Washington's Yakima Valley. Their family has faced an outsized impact from the disease amyotrophic lateral sclerosis (ALS), and they have dedicated themselves to fighting the disease through their Ales for ALS program.
ALS, commonly known as Lou Gehrig's disease, is a degenerative neuromuscular disease that slowly robs people of their ability to walk, talk, and even breathe. There are few effective treatments and no known prevention or cure. The Smiths, along with daughter and Bale Breaker Brewing Company Co-Founder Meghann Quinn, founded Ales for ALS to raise money through beer sales to fund research aimed at finding treatments – and ultimately a cure – for ALS.
Family Concerns Spark Action
Over the years, Cheryl watched numerous relatives succumb to ALS, including her grandfather and father. Along the way, she learned that her family carries a gene that causes ALS, explaining that this gives descendants a 50 percent chance of contracting the disease.
In 2011, Cheryl's brother Scott Hanses was diagnosed. 
"That was what finally woke our family up, and we said we've got to do something," Cheryl says.
In 2013, the Smiths founded Ales for ALS. 
"We needed as a family to get out in front of the disease," Cheryl adds. "We were always reacting to another diagnosis."
A Program Rooted in Hops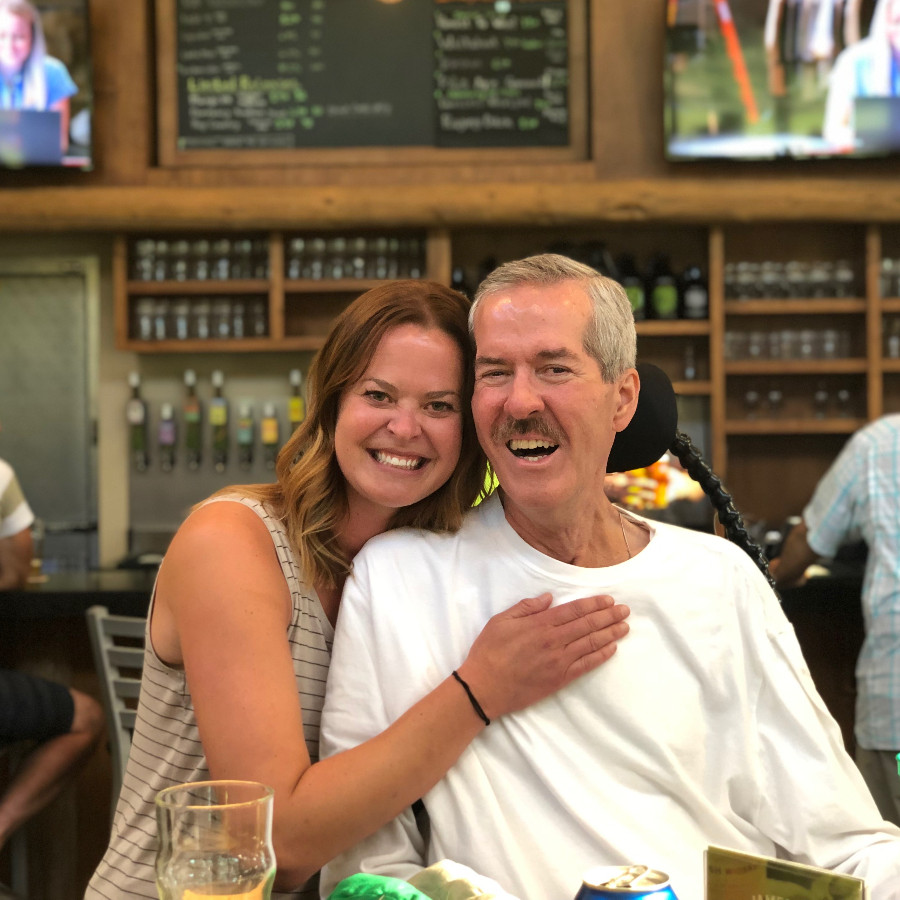 The family decided to leverage their unique position as hop producers, along with their craft brewing industry connections, to make the biggest impact possible in fighting the disease. Instead of simply donating money or holding a fundraiser, Quinn suggested involving brewers through the family's hop-growing roots. 
"My family has been harvesting hops since 1932," Quinn says. "We have a passion for hops. It's in our blood, it's in our DNA."
Ales for ALS goes full-circle, from the Smiths' hop fields to craft beer lovers' glasses across the country. Each year the Smiths work with hop supplier Yakima Chief Hops to donate a unique hop blend to participating brewers. Brewers agree to brew a beer and donate $1 from each pint to Ales for ALS. They can brew whatever style of beer they want.
As co-owner of Bale Breaker Brewing Company, Quinn eagerly took the lead with a hop-forward brew. 
"Now we have an avenue to share our message with more people," she says. 
Brewers Celebrate Unique Ingredients
Many participating brewers also choose beers that proudly display the flavors and aroma of each year's hop blend, which is created by some of the most respected brewers in the industry.
Every fall, a rotating group of brewers meets at Sierra Nevada Brewing Company's Single, Fresh, Wet & Wild Hop Harvest Festival in Chico, California, to sample various hop varieties and determine the Ales for ALS blend. Yakima Chief then produces commercial quantities for spring distribution to brewers.
Personal Ties Help Spread Program
The Smith family initially had modest goals for Ales for ALS, but the program quickly grew beyond their expectations. They found a surprising number of breweries with personal connections to ALS, either through an employee who was suffering or who had loved ones with the condition. 
After the first year, "we were getting brewers from all over the country, and all of them had a story," Mike Smith says.
For Thiel, the program tapped a cause that he had championed for many years, and was magnified by the news that his high school sweetheart Beth Hardesty had been diagnosed. 
"Finding out that my friend had ALS changed things," he says. "I felt helpless."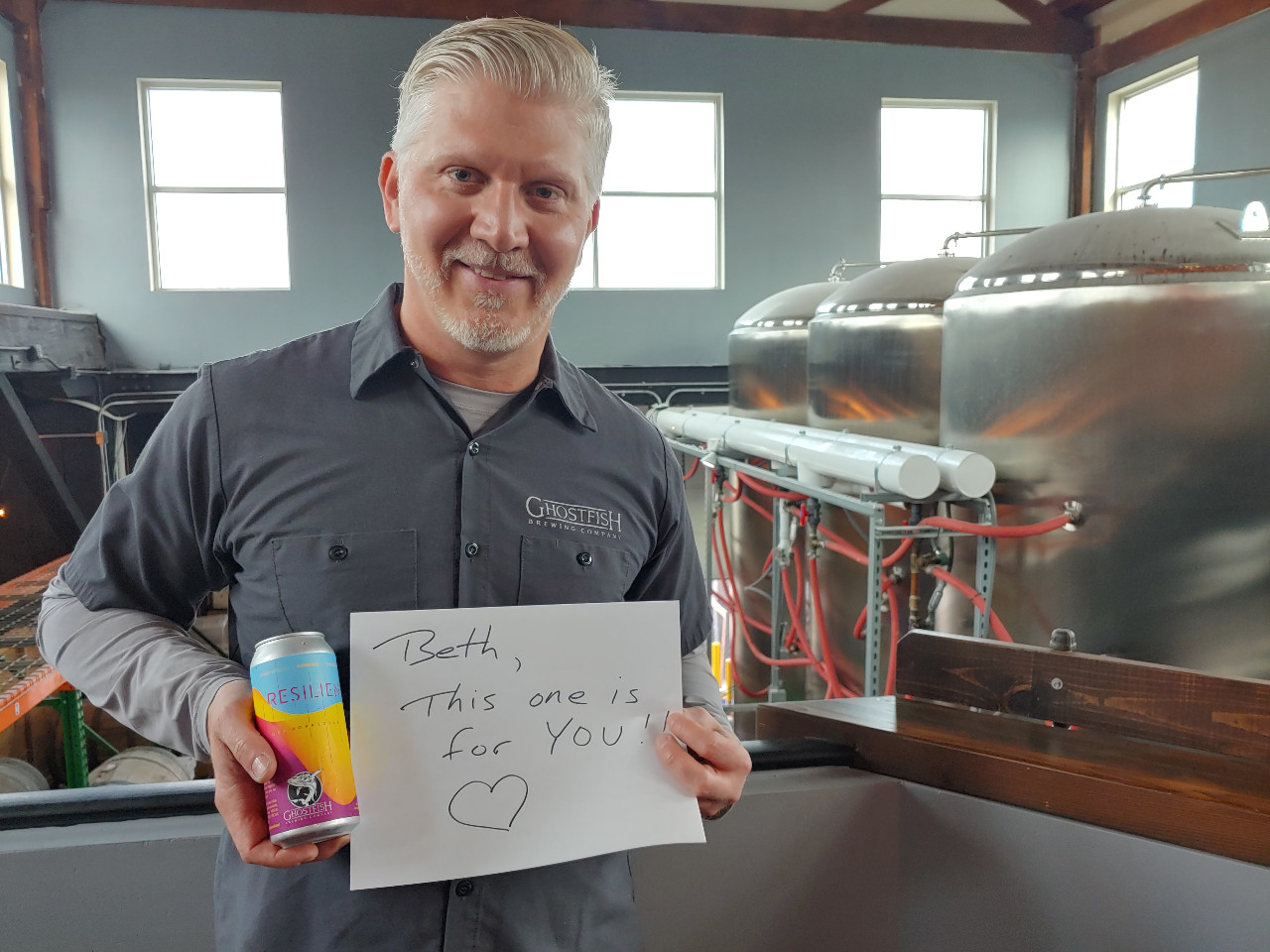 Brewery Brings the Fight Home
As a brewery owner, Ales for ALS seemed like the perfect way for Thiel to regain some control and make a positive difference. In late 2019, Ghostfish released Resilient Dry-Hopped Tart IPA using Ales for ALS hops. 
At the same time, Thiel discovered that close relatives of two friends from his hometown of Findlay, Ohio, had been diagnosed and he resolved to make an even bigger difference. Thiel reached out to Findlay Brewing Company about collaborating on an Ales for ALS event that would raise both funds and community awareness.  Findlay Head Brewer and Co-Owner Aaron Osborne agreed, and Thiel got to work on the paperwork and logistics to legally serve Resilient in Ohio. 
The event was an outstanding success on all levels. 
"It was shoulder-to-shoulder and elbow-to-elbow," Thiel says.
In addition to educating friends and neighbors about ALS, and the toll it takes on those who suffer from the disease and their families, it raised much-needed funding for Ales for ALS's fight. Resilient was so popular that customers finished off every last drop well before the end of the event. 
"The bartender said, 'You could have sent double what you sent and we still wouldn't have had enough beer,'" adds Thiel.
Making an Impact from Coast to Coast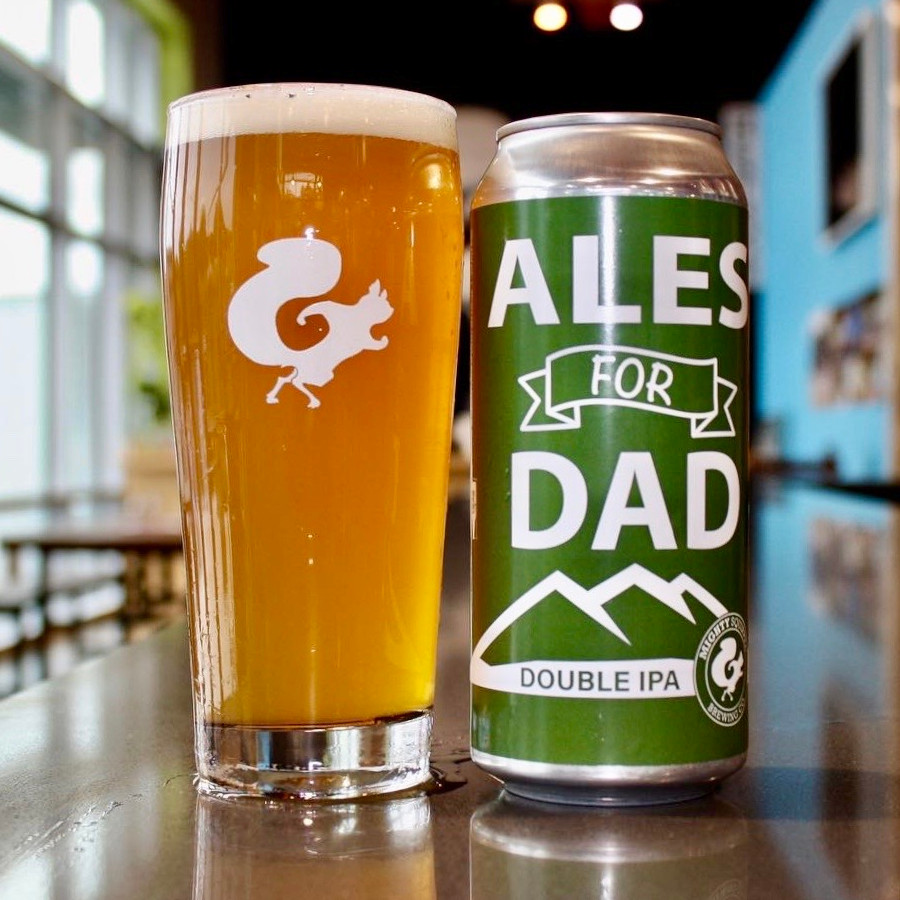 On the East Coast, Mighty Squirrel Brewing Company in Waltham, Massachusetts, joined Ales for ALS after taproom employee and ALS activist Andrea Sheehey pitched the idea. What they didn't know at the time was that Sheehey's family also has the gene that causes ALS. Sheehey has lost numerous family members including her father to the disease. She has yet to be tested for the gene and faces a future of uncertainty. 
"The fear is there," she says. "I can't change my fate but I can do as much as I can to cure ALS."
After recruiting Mighty Squirrel, Sheehey helped brew the beer and even got to name it. She christened the imperial IPA Ales for DAD in memory of her father, whose initials were coincidentally D.A.D.
"It was my proudest moment after working in the industry for eight years," Sheehey said of the beer release. "It means more to me than anyone could ever imagine."
For Sheehey, Ales for ALS also offers a fantastic conversation starter in the taproom and at festivals, to educate people and connect with individuals who have been impacted. 
"I never really knew how deep this was," Sheehey says, astounded by the number of people who have shared their personal stories. 
Thiel agrees, viewing Ales for ALS as a catalyst to get people talking about the disease and to put them in action.
Funding Research to Conquer Disease
All funds from the program support the ALS Therapy Development Institute (ALS TDI). ALS TDI works to find treatments for ALS, with the ultimate prize being a cure. Founded by the family of a patient, the institute is the largest nonprofit dedicated solely to ALS research. 
"We thoughtfully chose to partner with ALS TDI because of their research capability," Quinn says. "We need to end this disease." 
With the goal of attacking ALS from every angle, ALS TDI has found preliminary success with several treatments, including one drug heading into stage two trials.
For those impacted by ALS, however, progress can never move fast enough. 
"ALS [research] is seriously underfunded," Thiel says, and he appreciates Ales for ALS's impact on closing that funding gap. In just six short years, Ales for ALS has already blown past its initial lifetime goal of raising $750,000, topping $3 million in 2019.
Distinguished Breweries Drive Continued Growth
The number of premier breweries that participate also shows the strength of the program. 
"The fact that it keeps growing as it does and we retain the high profile brewers that we do – it just amazes us," Mike Smith says. He counts breweries such as Russian River Brewing Company, Founders Brewing Company and Bell's Brewery as supporters, and notes that virtually every participating brewery returns.
The program only looks to become stronger. After distributing over 10,000 pounds of the Ales for ALS hop blend to 193 breweries in 2019, they expect over 230 participants in 2020.
Sheehey hopes to make a significant contribution to that growth by recruiting more Massachusetts breweries. Her personal goal is to net 41 in 2020. 
"My goal is 41 because that is the age my father died," Sheehey explains. "My goal is to make an impact. I want to make this the biggest year ever."
Currently, breweries in 35 states participate, with more joining every year. This means that more and more craft beer drinkers can grab a pint knowing they're supporting a good cause while sipping craft brews with friends. 
"I have always believed that beer is a mechanism for bringing people together, to share experiences and the company and presence of other people," Thiel says.
Ales For ALS Brings Hope for the Future
Ultimately, Ales for ALS means creating a better future for people suffering from the disease and those who care about them. 
"With what's been going on at ALS TDI, we have hope," Cheryl Smith says. "To be able to say we have hope is not something that has ever been associated with ALS."
Find a full list of Ales for ALS breweries on their website www.a4als.net.
CraftBeer.com is fully dedicated to small and independent U.S. breweries. We are published by the Brewers Association, the not-for-profit trade group dedicated to promoting and protecting America's small and independent craft brewers. Stories and opinions shared on CraftBeer.com do not imply endorsement by or positions taken by the Brewers Association or its members.