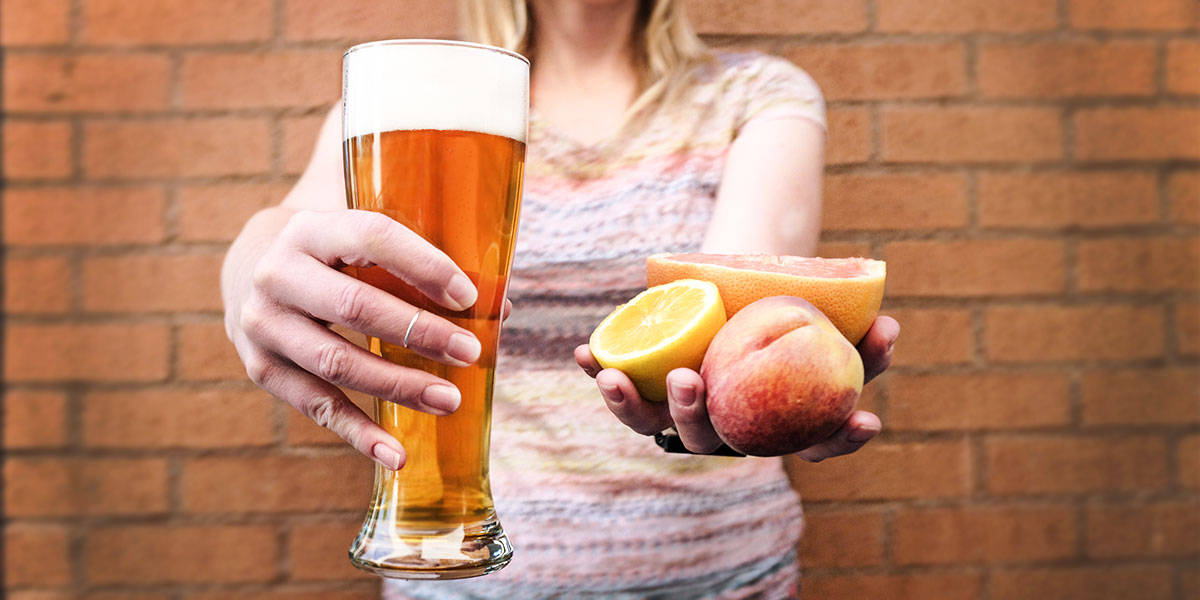 Return of the Radler: 8 Radlers to Cool Off with this Summer
Thanks to a thirst-quenching combination of beer and lemonade, or other light-bodied nonalcoholic beverages, radler beers are one of the most refreshing alcoholic beverages to cool off with during the warm summer.
In German, "radler" translates to "cyclists," and the story goes that an unexpected mass of cyclists are what inspired Franz Xaver Kugler to come up with the drinkable concoction at his inn just outside of Munich in 1922. Faced with more cyclists than beer, the quick-thinking inn owner mixed up a 50/50 combination of a helles lager and lemon soda to stretch his beer supply farther, and the rest is history.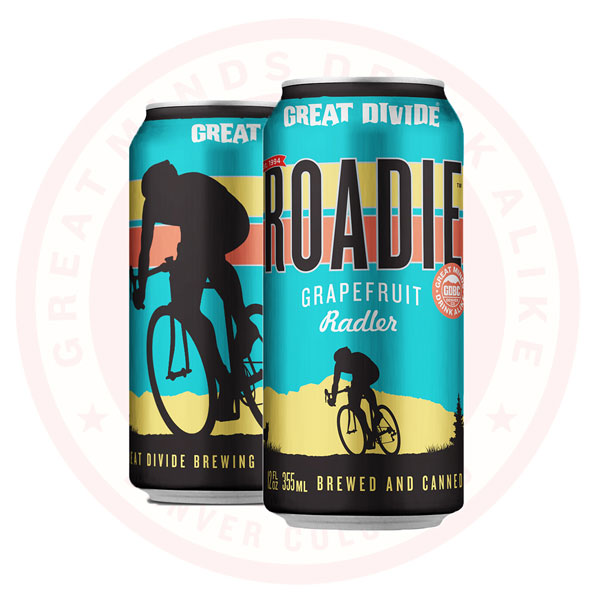 Today, the modern take on this European classic often includes grapefruit instead of lemon, and fruit puree in place of soda. But one thing remains the same: the cycling community and craft beer lovers are still looking for a refreshing, low ABV beer to sip on in the summer, and these pro-radler breweries are happy to oblige.
(VISIT: Find a U.S. Brewery)
Summer Radler Beers
Roadie Grapefruit Radler | Great Divide Brewing Co. | Denver
When the owner of the brewery is as big of an avid cyclist as Great Divide's owner and founder, Brian Dunn, there's bound to be a radler on the beer menu. A leader in the modern radler beer revolution, Dunn and his team are brewing up this easy-drinking ale with grapefruit puree, and serving the slightly tart, but oh-so-refreshing drink in 12 ounce cans — perfect for stashing in a bike-pack to crack open and celebrate with after a grueling ride.
Ginger Lemon Radler | Boulevard Brewing Co.| Kansas City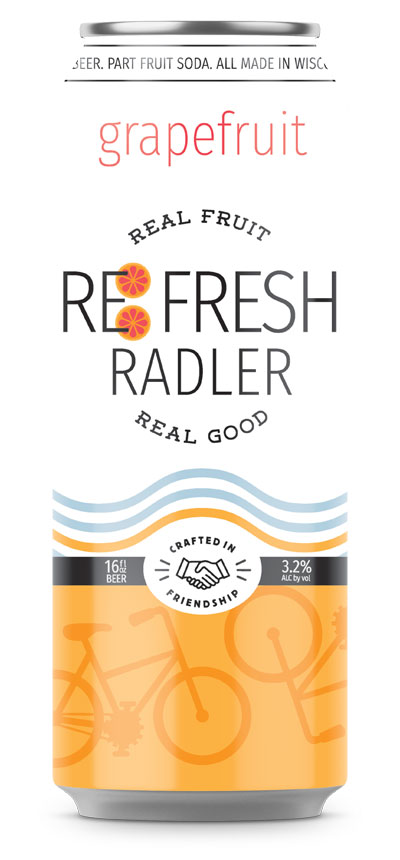 The use of lemons in radlers dates back to the beginning, but Boulevard Brewing Co. is putting their own zesty twist on the drink by adding ginger to the party. The citrusy and slightly spicy one-two punch makes this low 4.1% ABV beer a go-to in Kansas City and beyond. Since releasing the seasonal beer in cans in 2015, Boulevard has gone on to add variations of the radler to their line-up, like the tangy Cranberry and Orange Radler made with the juice of blood oranges. Both are currently available in cans at Boulevard accounts nationwide.
(MORE: Discover More Seasonal Beers)
Re: Fresh Radler | Wisconsin Brewing Co. | Verona, WI
Not only is Wisconsin Brewing Company's Re: Fresh Radler full of bright and citrusy flavors, it's made with 100 percent Wisconsin ingredients. The brewery uses grapefruit soda and a classic lager to create one heck of a juicy and flavorful combination. A beer this refreshing tends to disappear pretty quickly, which is why the smart folks at Wisconsin Brewing Co. are packaging it in 16-ounce cans.
SPF 50/50 India Pale Ale Radler | Red Hare Brewing Co. | Marietta, GA
Red Hare Brewing Company's modern take on a traditional radler involves mixing their housemade grapefruit soda with the brewery's Gangway IPA, a stretch from the typical lagers and light-bodied ales most commonly used to make the drink. The final product? A refreshing radler with a big hop profile that is perfect for IPA fans who can't quite decide which beer style to quench their thirst with on a hot summer afternoon.
Peach Beerlini Radler | Left Hand Brewing Co. | Longmont, CO
Left Hand Brewing Company has been cranking out some new beers to kick off 2018, including a Peach Beerlini Radler, which is an easy-drinking, effervescent ale made with peach nectar. At 4.1% ABV and only 8 IBUs, the Peach Beerlini is not only drinkable, it's packaged in 12-ounce cans and portable enough to tow along on one of the long list of outdoor adventures to be had in the brewery's home state of Colorado.
(TRAVEL: 5 Epic Craft Beer Road Trips)
Cage Radler | Victory Brewing Co. | Downington, PA
For a brewery inspired by German brewing traditions, it's easy to see how a radler ended up on the menu at Victory Brewing Company. The Pennsylvania-based brewery combines a crisp lager with sparkling lemon soda to create an extremely drinkable beverage with a hint of maltiness that balances out the citrusy lemon flavors that make this a classic summer beer.
Organic Totally Radler Lemon | Hopworks Urban Brewery | Portland, OR
At just 2.6% ABV, Hopworks Urban Brewery's Totally Radler Lemon is like sipping on sweet sunshine. Equal parts organic lemon soda and the brewery's traditional Organic HUB Pilsner, this radler beer gets its slightly sweet flavors from honey which balances out the tart citrus notes and subdued hop profile nicely.
Lightshine Radler | Wibby Brewing Co. | Longmont, CO
At Wibby Brewing in Longmont, Colorado, it's all lagers, all of the time. Visitors can't get enough of  Wibby's Lightshine Radler, which is the Lightshine Helles combined with a splash of house-made raspberry lemonade that visitors. The crisp and easy-drinking radler is available on draft and in cans and pairs perfectly with patio weather.
Whether you're a hardcore cyclist or a summertime patio dweller, take a page from Franz Xaver Kugler's book and cool off with a refreshing radler this season.
CraftBeer.com is fully dedicated to small and independent U.S. breweries. We are published by the Brewers Association, the not-for-profit trade group dedicated to promoting and protecting America's small and independent craft brewers. Stories and opinions shared on CraftBeer.com do not imply endorsement by or positions taken by the Brewers Association or its members.