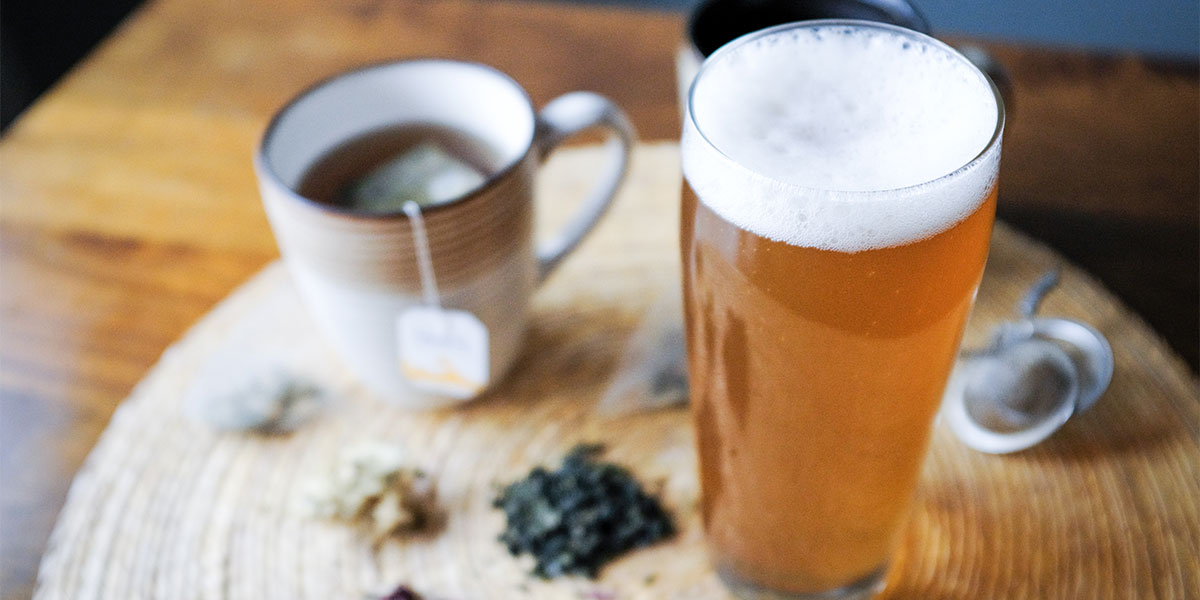 Move Over Coffee Beer. Tea Beers are Steeping Hot Right Now
We all love coffee beers, but coffee's cousin has been waiting in the wings too long. Tea is quickly becoming a go-to ingredient for brewers to add an herbal element to beer or, often, a refreshing, unique brew. Here are a few tea beers from small and independent craft brewers to hunt down and try.
Lord Grey | Three Taverns Brewery | Decatur, GA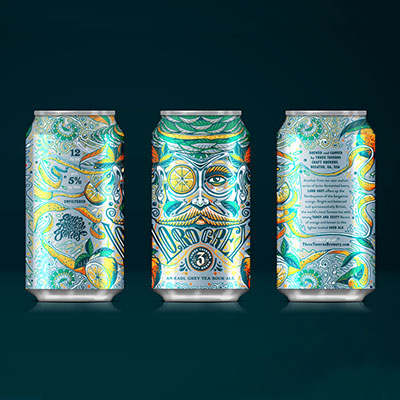 The latest offering in Three Taverns Brewery's Sour Asylum Series is Lord Grey, brewed with Earl Grey Tea. The idea for this came from their friends at Porter Beer Bar, who suggested adding tea leaves to one of their sour beers. The result is a beer with a forward herbal tea taste followed by a crisp and tart sour.
Flower Power Ale | City Built Brewing | Grand Rapids, MI
Flower Power Pale Ale gets its light floral aroma from the chamomile its brewed with. The subtle bitterness comes from the green tea. The end result is a clean and crisp beer with a dry finish.
Hot Loins | Short's Brewing Company | Bellaire, MI
Short's describes Hot Loins as an "experimental specialty aphrodisiac ale" brewed with "In the Mood" tea from the brewery's northern Michigan neighbors, Light of Day Organics Tea Farm. The tea is a blend of organic roses, damiana, ginger, cinnamon, passion flower, partridge berry and muira puama herb. It's also brewed with dark sweet cherries, honey and goji berries to give it a deep pink color and a true tea quality.
O-Gii | Milwaukee Brewing Company | Milwaukee
O-Gii is a collaboration beer but not with another brewery. Instead, Milwaukee Brewing Company teamed up with Milwaukee's own Rishi Tea, making a bold wheat beer. While there's a softness from the tea and chamomile, the tea packs a punch at 9.2 percent ABV.
Hospitali-Tea | The Unknown Brewing Co. | Charlotte, NC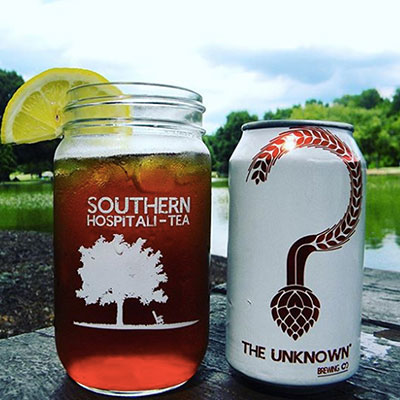 Made with black tea leaves and orange blossom honey, The Unknown Brewing Co.'s Hospitali-Tea is as refreshing as sweet tea on a hot day in the South. Lemon-flavored hops add to that freshness and aroma, along with the sweet tea.
Jungle Boogie | Marz Community Brewing Co. | Chicago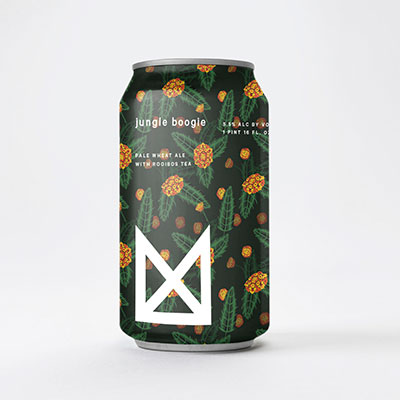 Jungle Boogie is an American wheat beer brewed with Rooibos tea, which has a full-bodied, nutty taste. The fruity tea flavors are balanced by Mosaic hops and malt character. The unique tea gives this brew an earthy, woody nature.
Amber Ale with Tea | Dangerous Man Brewing & Indeed Brewing | Minneapolis
Each batch of this collaboration beer from Dangerous Man Brewing and Indeed Brewing contains 20 pounds of a specially made tea blend. Dangerous Man's tea blend was rooibos, apple pieces, orange peel, cocoa bits, cinnamon and cloves. Indeed Brewing's tea was cocoa peel, vanilla, black tea and apple pieces. A rich amber ale was chosen as the base beer to let the tea shine.
Something Fresh Tea Death | Something Brewery | Brighton, CO
Something Fresh Tea Death, also known as an Arnold Palmer Blond Ale, is an American blonde ale with a mix of American hops. The tea flavor comes from different types of black teas: Assam, which has a malty taste, and Nilgiri black teas, which has a sweeter, rosy flavor.
Panda Bear | Creston Brewery | Grand Rapids, MI
Panda Bear is a light, low-alcohol craft beer (coming in at 4.11 percent) that combines not one, but two strong tea varieties. Besides rooibos tea, Creston Brewery adds in whole chai spices, which contain clove, allspice, cardamom, cinnamon and ginger. Local raw honey ties it all together with a slight sweetness.
CraftBeer.com is fully dedicated to small and independent U.S. breweries. We are published by the Brewers Association, the not-for-profit trade group dedicated to promoting and protecting America's small and independent craft brewers. Stories and opinions shared on CraftBeer.com do not imply endorsement by or positions taken by the Brewers Association or its members.