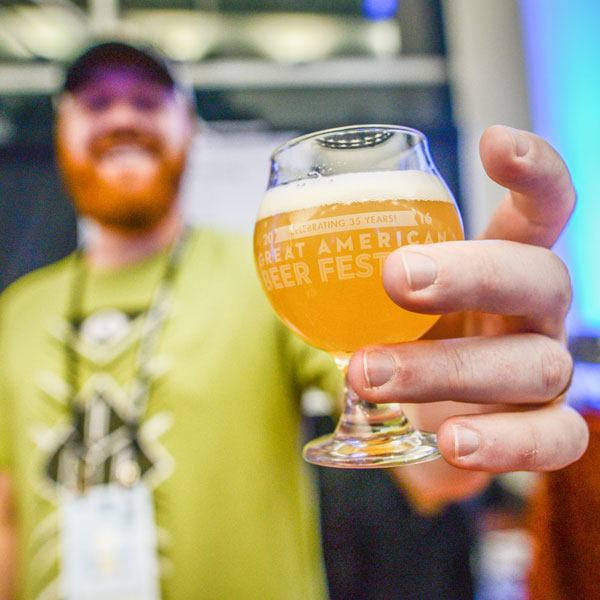 5 Ways Independence Matters to Brewers and Beer Lovers at the Great American Beer Festival
You've heard about the beers. You've seen the pretzel necklaces and costumes. You've already put a reminder in your phone to buy tickets next year. But in the midst of the 35th Great American Beer Festival, something else was very clear: brewers and beer lovers alike are embracing independently-owned breweries.
Independence is a hallmark of what makes a craft brewer, according to the Brewers Association (our parent organization). The BA defines a craft brewer as small, traditional and independent.
Small – Annual production of 6 million barrels of beer or less (approximately 3 percent of U.S. annual sales). Beer production is attributed to the rules of alternating proprietorships.
Independent – Less than 25 percent of the craft brewery is owned or controlled (or equivalent economic interest) by a beverage alcohol industry member that is not itself a craft brewer.
Traditional – A brewer that has a majority of its total beverage alcohol volume in beers whose flavor derives from traditional or innovative brewing ingredients and their fermentation. Flavored malt beverages (FMBs) are not considered beers.
At a panel titled "Why Independence Matters" as well as the GABF press conference attended by more than 180 media members, craft brewers voiced why they deeply value being independently owned.
1. Beer lovers want choice
"One of the amazing elements of GABF is that it is a place where small and independent brewers stand side-by-side and on equal footing with global, brewing conglomerates. At GABF, the competitive advantages of the giant brewers, such as multi-million-dollar ad buys and consolidated distribution muscle don't carry any weight.
What we witness is small and independent brewers are the ones with the longest lines. It's the small and independent craft brewers that take home the vast majority of the medals awarded at GABF, a testament to the variety and quality of the beer that we are making. In this environment and level playing field, GABF attendees loudly proclaim one consistent message: 'We want craft beer and we want choices!'"
~Scott Metzger, Founder of Freetail Brewing and Brewers Association Board Member
2. Craft brewers want to leave a legacy
"I think brewers spent from Prohibition to the 80s basically dumbing down beer, stripping all the excitement out of beer, monetizing beer and consolidating beer. And now with small and independent breweries in every community around the country, they're the ones who brought all this innovation and excitement to beer. Whose hands do you want to leave it in? Do you want to leave it in the hands of the big brewers or in the hands of small and independent brewers?"
~Rob Tod, Allagash Brewing Co. Founder and Brewers Association Board of Directors Chair
3. Transparency: Know who brews your beer
"I think some consumers have no idea. That's where that transparency piece comes in. I think our job is to be transparent and it's up to beer drinkers to decide if they do care or don't care. I think most people who drink craft beer enjoy the variety and recognize that variety comes from the ability of the independent craft brewers to get their beer to market."
~Christine Perich, New Belgium President and CEO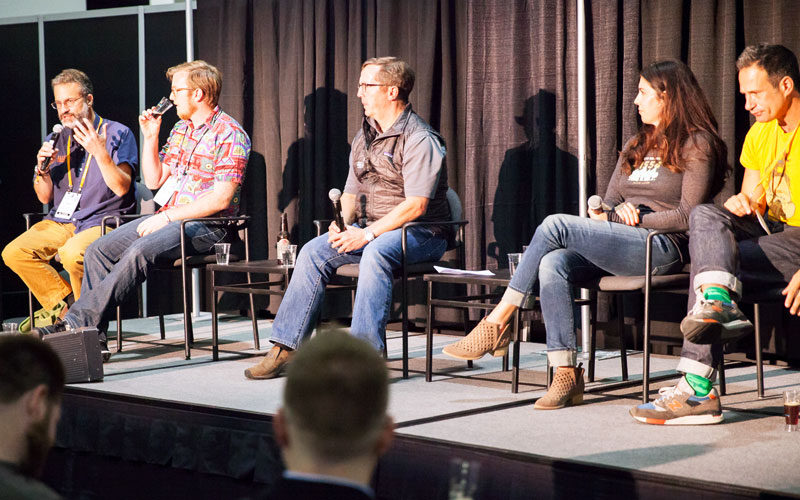 "It's about choice and transparency. It would be a really boring world if one dominant brewer or two dominant brewers convinced the consumers that any beer the consumer would ever need was in their portfolio. That's the choice part of that, and that happened in America. Pre-Prohibition, there were more breweries than ever — until at least last year — then consolidation happened and we got down below 80 beers.
The transparency thing is also important. There are so many different versions of deals that are out there. So many different levels of transparency in packaging and marketing: the brewery is from here, but the beer is actually made in a massive brewery somewhere else. We think consumers deserve to know who makes their beer."
~Sam Calagione, Dogfish Head Brewery Founder and President
4. Money isn't the only driving force
"There's exactly one thing that being independent fundamentally allows you to do that not being independent doesn't and that's to care about something other than money."  
~Jacob McKean, Founder and CEO of Modern Times Beer
"For us, it's about picking your own destiny. We wouldn't be able to do some of the things we do if we weren't independent. You get to focus on the long term and legacy, and doing good in the world doing something you love."
~Christine Perich, New Belgium President and CEO
5. Beer lovers are at the heart of the success
BA President and CEO Bob Pease says craft brewers hold 21 percent market share of the beer industry (by dollar), which means one out of every five dollars spent in the United States on beer is going to support a small and independent local brewery.
"It's the beer drinkers that have really fueled this craft beer revolution," Pease says. "It's not the Brewers Association, and respectfully, it's not even the brewers. It's been the beer drinker."
Cheers, beer lovers!
CraftBeer.com is fully dedicated to small and independent U.S. breweries. We are published by the Brewers Association, the not-for-profit trade group dedicated to promoting and protecting America's small and independent craft brewers. Stories and opinions shared on CraftBeer.com do not imply endorsement by or positions taken by the Brewers Association or its members.