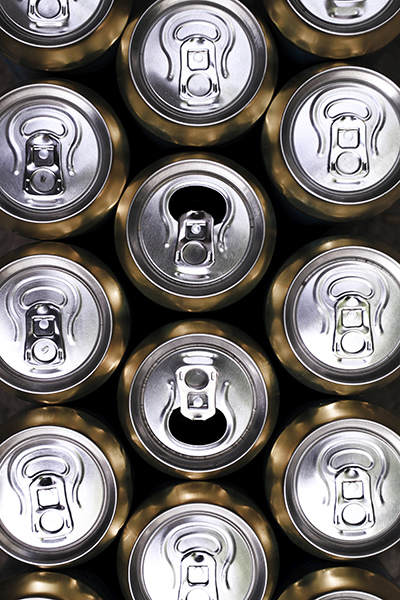 A Can-Do Attitude: Craft Beer's Mobile Canning Phenomenon
The craft beer industry has seen a major influx of cans in the past few years, and they are quickly becoming the favored packaging for many small brewers. Canned craft beer offers a more portable option, as they can be taken hiking, camping or to beaches that don't allow glass. For breweries who distribute, cans are lighter and take up less space than bottles. And, cans prevent light and oxygen into the packaged product—two sworn enemies of fresh beer.
Russ Phillips, manager of the website CraftCans.com estimates that five years ago there were only five dozen craft brewers canning, and today there are over 500.
With so many new craft breweries popping up all over the country, certain questions arise for those eager start-up brewers: "When can we start packaging, and how on earth are we going to afford it?"
You need the equipment, materials and storage space to get started, which many of the smaller craft brewers simply don't have access to. But, it's becoming much easier for the smaller guys to have an optimistic can-do attitude, thanks to the cannery-on-wheels phenomenon.
Packaging expenses can be immense for a brewery. Mobile canning companies are opening huge doors for the smaller businesses out there. The concept is simple: a fully functioning canning line is attached to a truck that travels around, canning beer on demand. These companies allow breweries to invest money into other areas of the business as they don't have to invest in more space and purchase and maintain canning equipment.
Three craft beer epicenters have recently seen the addition of these can-on-the-go type companies:
Mobile Canning | Longmont, Colo.: This company has helped to can beers from small, local breweries such as Crabtree Brewing Company and Crystal Springs Brewing Company.
The Can Van | San Francisco, Calif.: Jenn Coyle, The Can Van CEO said, "Nanobrewers are the perfect example of the sort of brewer that we wanted to help when we decided to start The Can Van. They are small and growing, have little to no space for equipment, and limited capital available for large investment."
Northwest Canning | Portland, Ore.: 7 Seas Brewing of Gig Harbor, Wash., and Southern Southern Oregon Brewing Co. of Medford, Ore., have both reaped the benefits of teaming up with Northwest Canning.
These types of traveling canneries create positive impacts on the craft beer industry. They allow the breweries to focus on what is most important (beer!), while also providing them with a way to get their product into the hands of more fans. If the trend to package craft beer in cans continues, it's safe to say that companies offering mobile packaging options to small and independent brewers will continue to grow with the industry.
Other Mobile Canning Companies
---

Grant Puza is the current Craft Beer Program Intern at the Brewers Association. A Certified Beer Server and homebrewer, Grant spends most of his time educating himself further in the world of craft beer while working at The Post Brewing Company. If not visiting a local brewery, you might also catch him somewhere in the woods backpacking, rock climbing or snowboarding.
CraftBeer.com is fully dedicated to small and independent U.S. breweries. We are published by the Brewers Association, the not-for-profit trade group dedicated to promoting and protecting America's small and independent craft brewers. Stories and opinions shared on CraftBeer.com do not imply endorsement by or positions taken by the Brewers Association or its members.